Everything Wrong With Teen Hunter Kendall Jones' New Hunting Show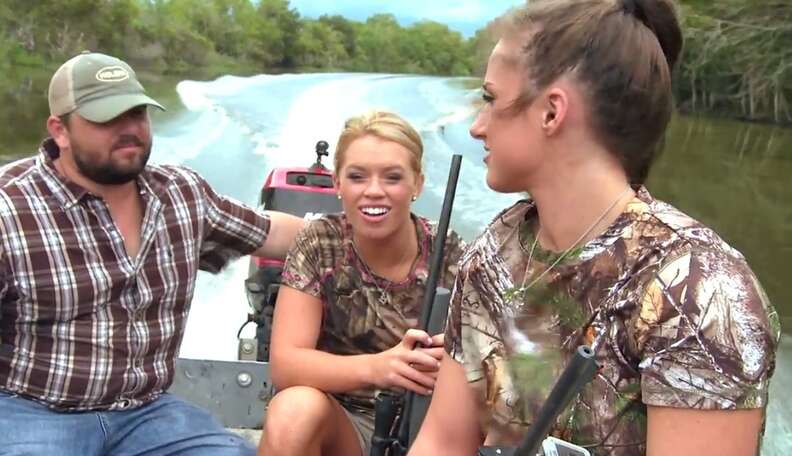 <p><a class="checked-link" href="https://www.thedodo.com/how-the-internet-turned-on-a-t-610951976.html">Kendall Jones/YouTube</a></p>
Months after Texas Tech cheerleader Kendall Jones provoked national outrage with horrific photos showing her big game hunts in Africa, she's released a new series featuring even more disturbing hunting scenes.
The YouTube series, titled "Game On," features Jones and a friend setting out on hunting trips together. The first episode, a poorly-made jaunt to Lake Charles, La. for an alligator hunt, begins with the line, from Jones' friend Taylor Altom: "I want to shoot a gator in the face." The pair travel through the swamp in search of alligators for a weekend with the help of a local hunter.
WARNING: Disturbing Images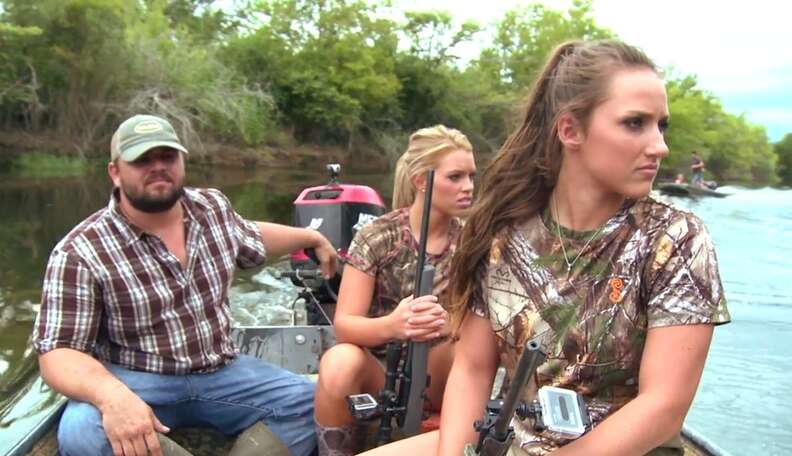 The episode, which can be seen at this link, ends with Jones shooting an alligator who was caught on a baited hook in the head as her guide holds it up about six inches away from her. She's careful to thank her Remington, a nod to the show's sponsor.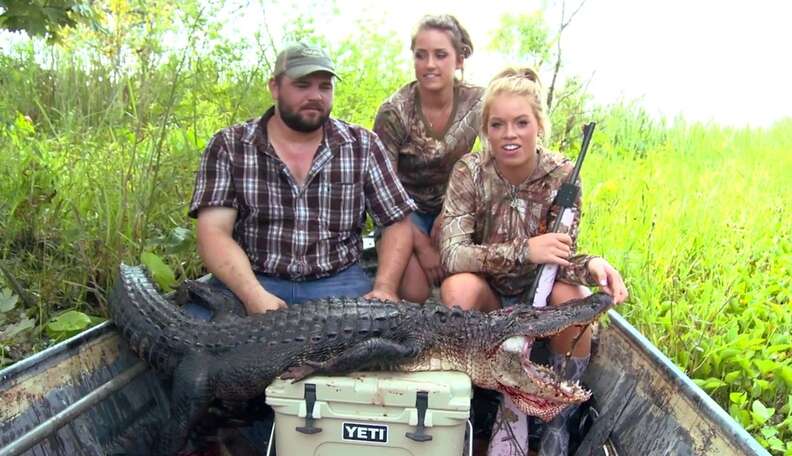 The American alligator was taken off the U.S. Fish and Wildlife's Endangered Species List in 1987, and is actually faring pretty well. But hunting methods like baited hooks have been criticized before as inhumane ways of killing the animals. During alligator hunts, a short wooden peg is usually attached to a line, baited with beef or roadkill and then thrown into the water or tied to a branch to lure the alligator. Because take isn't allowed after sunset, it's possible that alligators will have to spend the entire night on a line before they're shot with a gun or bow and arrow.
When Jones was attacked for hunting big game in Africa, a petition started by a Cape Town native calling on her to be banned from hunting in African states gained over 150,000 signatures. Another petition asked Facebook to remove her grisly hunting photos - which they eventually ended up doing. No word yet on whether YouTube will do the same thing.