'Dancing' Circus Elephant Hasn't Seen Her Family In 31 Years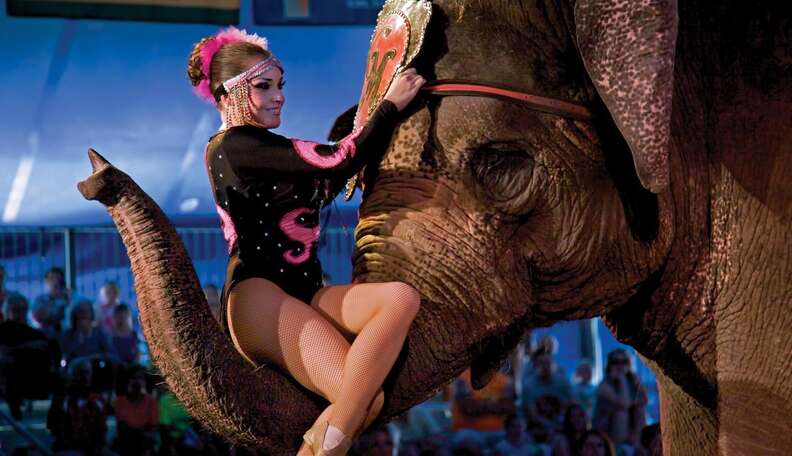 <p>Facebook/<a href="https://www.facebook.com/thekellymillercircus?fref=ts">Kelly Miller Circus</a><span></span><br></p>
<p>Facebook/<a href="https://www.facebook.com/thekellymillercircus?fref=ts">Kelly Miller Circus</a><span></span><br></p>
"[Animal rights activists] want to take your freedoms away from you," Ryan Easley, its tiger trainer, told The Dodo in April.
Step right up. They won't back down ...
When Ringling Bros. and Barnum & Bailey announced in March that it will retire its elephants by 2018, animal lovers rejoiced. "The circus is going to become more humane as more people become aware that these wild animals' needs cannot be met on the road," Matt Rossell, campaigns director of Animal Defenders International (ADI), told The Dodo.
For the Kelly Miller Circus, however, "it was a very sad day," said Easley. While owned by John Ringling North II - the great-nephew of the famed Ringling Brothers - Kelly Miller has no intention of being cowed by public outcry.
Tavana Brown, the circus' road office manager (and ex aerial star), echoed Easley, calling Ringling's decision "unfortunate" in an interview with local news outlet the Baxter Bulletin. "We're glad we still have our elephant here," said Brown, meaning Anna Louise - the lone 34-year-old African elephant touring with Kelly Miller this year.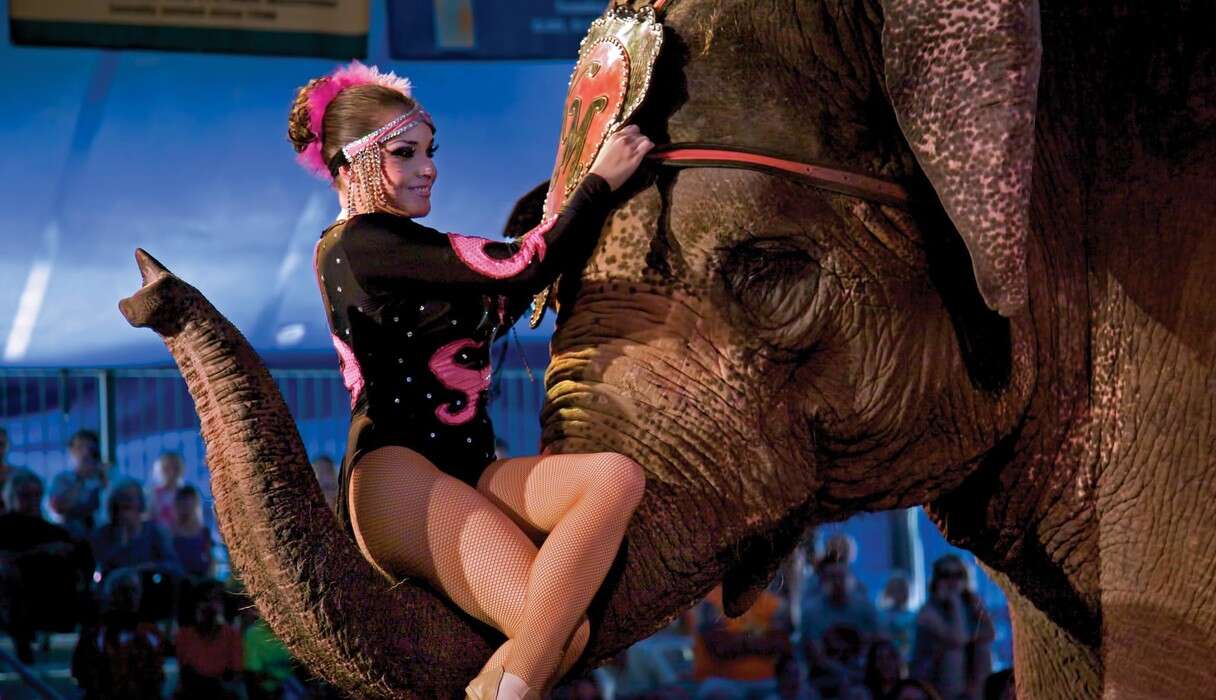 Kelly Miller has often leased its elephants from Carson and Barnes, a circus made infamous by undercover footage of elephant trainers using blowtorches to "make 'em scream." It decided to lease from a different supplier this year to obtain a "dancing" elephant, general manager Jim Royal told The Dodo.
"Something different" to keep the act fresh, he explained.
Behold, the dancing elephant ...
If an elephant never forgets, Anna Louise may remember what freedom feels like.
As a baby, she was sold into a life of chains, crates, bars and bullhooks in the United States - never to see her family or the plains of Zimbabwe again. According to Easley's records, she spent her youth in various American zoos before being purchased for use in circuses in 1988.
Every elephant under the big top has been beaten into complacency through "severe training sessions," said Rossell. Though Kelly Miller admits its handlers carry bullhooks, Royal claimed they're only implemented "in extreme situations."
While dancing extravaganza Anna Louise shares the stage with eight tigers, two zebras, two camels, a llama, several dogs and ponies, she is forced to travel in confined isolation - without the company of a single elephant companion.
"In the wild, female elephants stay together in their herd their entire lives," Mary Elizabeth Ikard, communications manager for the Elephant Sanctuary in Tennessee, told The Dodo.
"Anna Louise seems very happy [alone]," responded Royal. "She has a very strong bond with her human companions."
For the record, ladies and gentlemen ...
Kelly Miller has a documented history of negligence, with USDA citations and complaints dating back to 1992 - though it's important to point out that the most egregious occurred before the circus was bought by Ringling in 2007.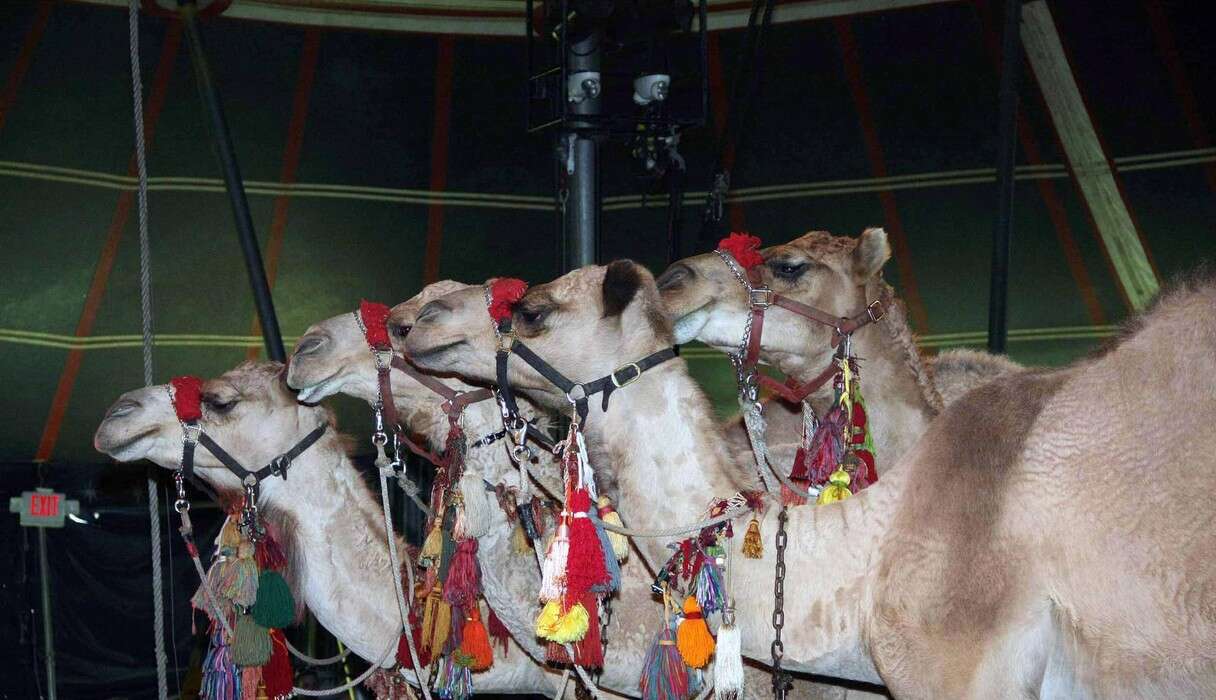 Recently, Kelly Miller's USDA citations have been on account of Ryan Easley.
In 2011, he failed to meet the minimum space requirements for tigers in transit, the report says. The following year, the USDA documented that two of his cats were not physically examined by a veterinarian when they sustained minor injuries in a fight. He was again cited in 2014 - for improper drainage of the tiger enclosure. According to the USDA report, "There was not any way the water or fecal matter could drain from the inside of the building."
Easley claims the facility was still being constructed at the time of the unscheduled inspection.
"We care very deeply about [our animals]," said Royal. "They are members of our team."
Presenting: People who love animals wrong ...
"I can't imagine doing anything else," said Easley, who grew up in the circus. His tigers, too, are "desensitized" to the big-top lifestyle, he said in a 2012 promotional video. "They do what they're told ... But they're still wild animals. You can't give them any slack," he added.
He claims to provide his tigers adequate physical and intellectual stimulation. His cats, he told The Dodo, are constantly exposed to new environments and usually have access to an outdoor compound.
"I own tigers. I work for the circus ... to a lot of people that makes me a bad person," he said. "I love my animals. It's a very hurtful, hard concept to have to deal with."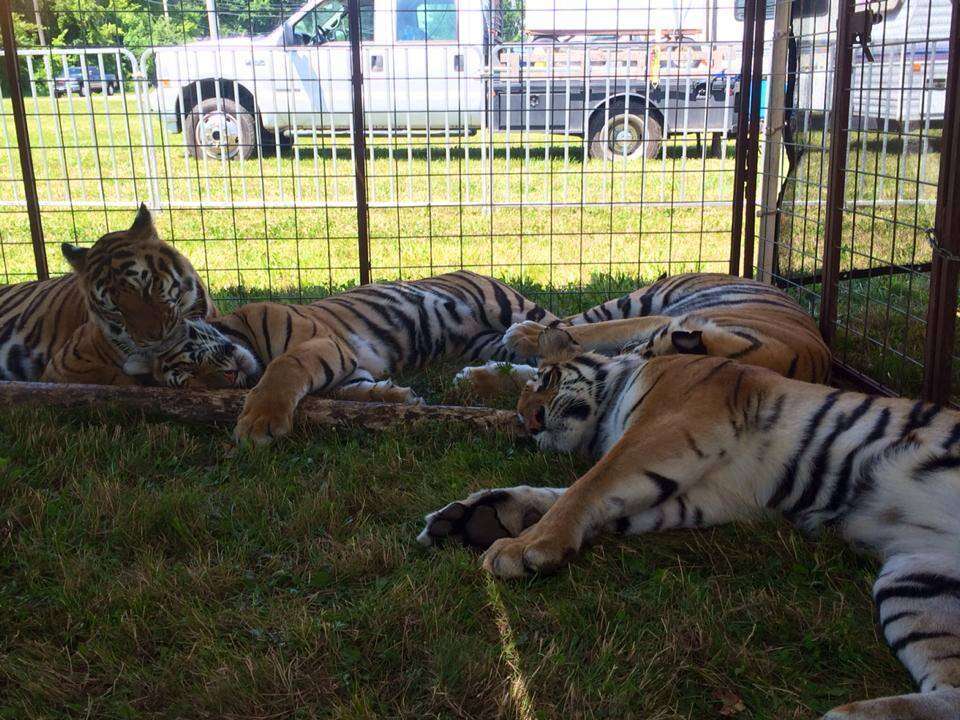 In the words of Truman Capote, "You can't give your heart to a wild thing: the more you do, the stronger they get. Until they're strong enough to run into the woods. Or fly into a tree."
If you truly love your wild animals, you'll follow in the footsteps of Ringling Bros. and let them go.
CORRECTION: An original version of this piece stated that two of Easley's cats went untreated after sustaining injuries. This piece has been updated to reflect that while the two cats were not initially examined by a vet, Easley told the USDA he administered treatment.