These Rescue Birds Are Doing The Most Beautiful Thing For The Elderly
This program, which pairs nursing home patients with rescued birds as a form of pet therapy, all started with a single, beloved duck.
In 2005, Katrina "Kasia" Perkowska, who later started Kasia's Ark Bird Rescue, had no choice but to evacuate New Orleans, Louisiana, in the aftermath of Hurricane Katrina. During her temporary leave, she stayed in Mississippi to be close to her mother-in-law, who lived in a nursing home.
"I had a pet wood duck at the time," Perkowska told The Dodo.
"The management at the nursing home heard that I had a duck and they asked me if I could bring her to the nursing home to visit the residents." Even when Perkowska's mother-in-law passed away, she continued to return to the nursing home with Scooter the duck.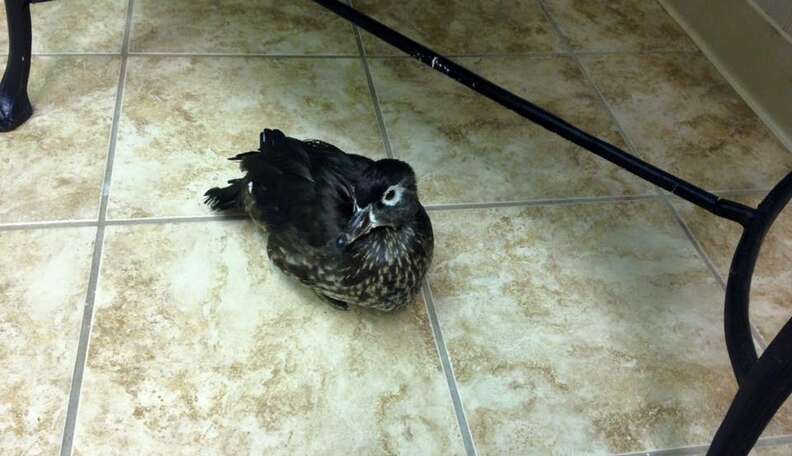 Although Scooter is not a rescue, Perkowska said she got her before she started rescuing birds herself and before she was properly educated about birds in need. Perkowska said she's never bought another pet since Scooter.
Scooter is now 11 years old and unfortunately has cancer - but is still doing quite well, Perkowska said.
Still, Scooter was Perkowska's first bird and she was the one who paved the way for many other ducks, pigeons, chickens, lovebirds and more getting rescued, re-homed (if domesticated), rehabilitated and released back into the wild through Kasia's Ark.
"After I moved back to New Orleans, I just started rescuing other birds," Perkowska said. "I also started calling different nursing homes and asking them if they would welcome a visit as well and they said yes. That's how the visiting program got started."
In addition to nursing homes around New Orleans, such as St. Joseph's, Perkowska also visits schools and other education centers.
"People in nursing homes are just sitting there in their wheelchairs with really nothing else to do," she said.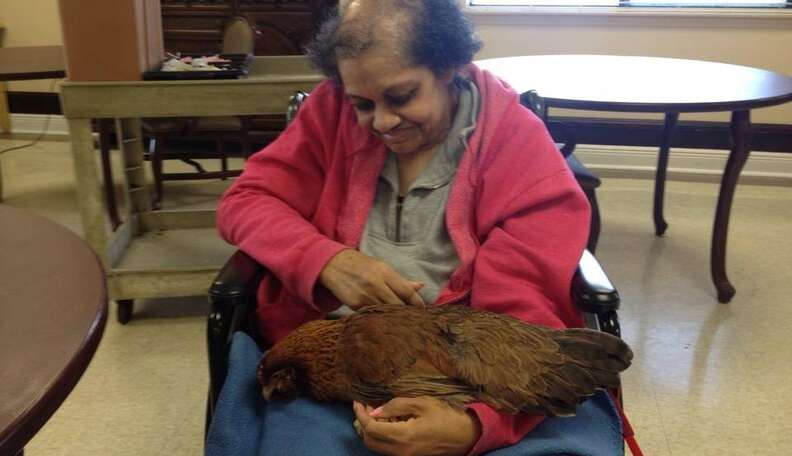 "So when I walk in there with my stroller and a couple of carriers and they see little ducks and chickens, they get excited," she continued. "They get to hold them, pet them, talk about them and get their pictures taken."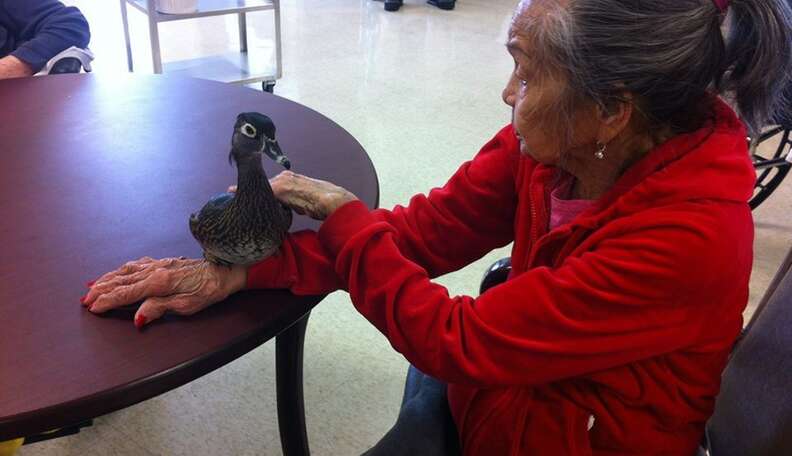 Many of the birds who come to Kasia's Ark and end up visiting local nursing homes are chickens and ducks who get surrendered during Easter.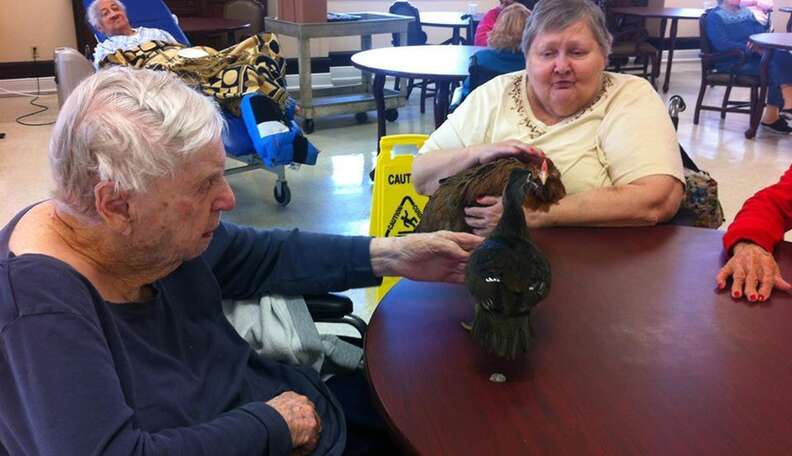 "I end up with a lot of them right after Easter," Perkowska said. "I am swamped with calls from people who say 'Oh, I have this little duck or chick for Easter and I don't want it anymore and if you don't take it, I'm just going to dump it off at the park,' which is illegal ... it's a huge problem every year."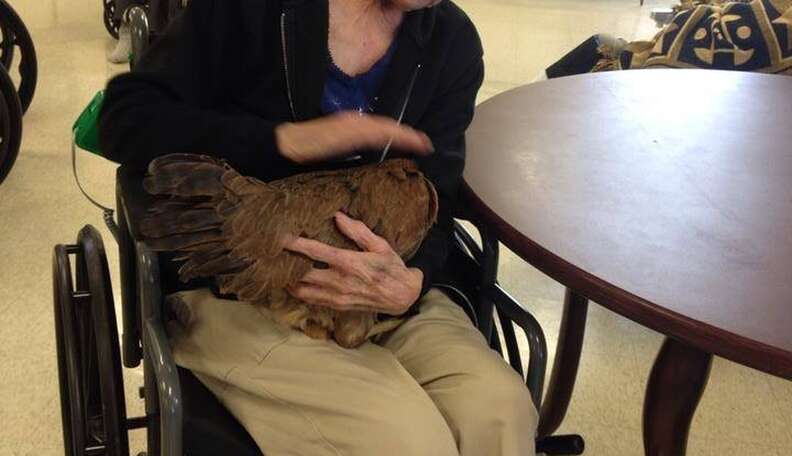 Perkowska now turns frequently to local media outlets around that time of year to spread the message against impulsive pet purchases. Many families don't realize that a pet bird is a commitment and they can't simply be dropped off at the park - because they don't know how to survive on their own.
But for the birds who are fortunate enough to find a place at Kasia's Ark, not only are they given a safe, temporary home, they're also bringing people joy and comfort.
"When you think of pet therapy you hear of cats or dogs and sometimes even miniature ponies," Perkowska said.
"But you never hear of chickens and ducks. They make people happy too."
Want to help Kasia's Ark continue doing good work for rescue birds? Consider making a donation here.
Interested in adopting a bird of your own? Get started at Adopt-a-Pet.com.