You Will Not Believe What This Tiny Kangaroo Looks Like Now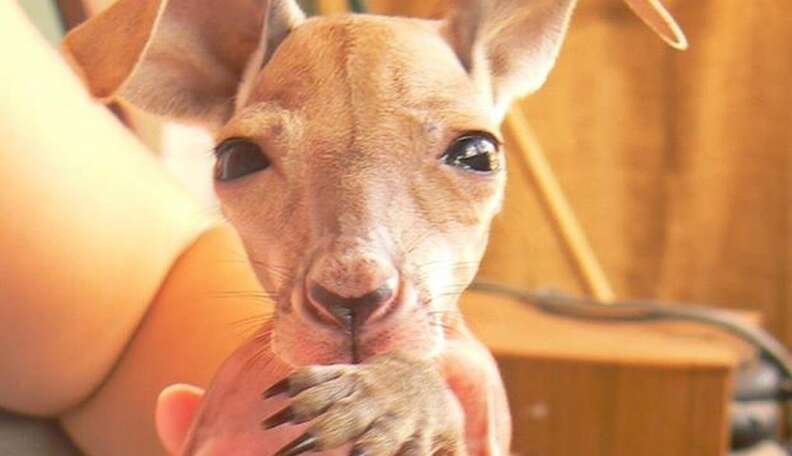 <p> <a href="https://www.facebook.com/kangaroosanctuary?fref=photo" target="_blank">Facebook/The Kangaroo Sanctuary</a> </p>
<p> <a href="https://www.facebook.com/kangaroosanctuary?fref=photo" target="_blank">Facebook/The Kangaroo Sanctuary</a> </p>
Meet Roger the kangaroo. He was tiny once, but he's certainly not anymore.
About nine years ago, Roger was rescued as an orphan and lovingly raised at the Kangaroo Sanctuary in Alice Springs, Australia. Here's a fuller picture of him, taken when he was still just a big-eared, bald-chested baby joey with weak little muscles that offer no hint at all of what was to come.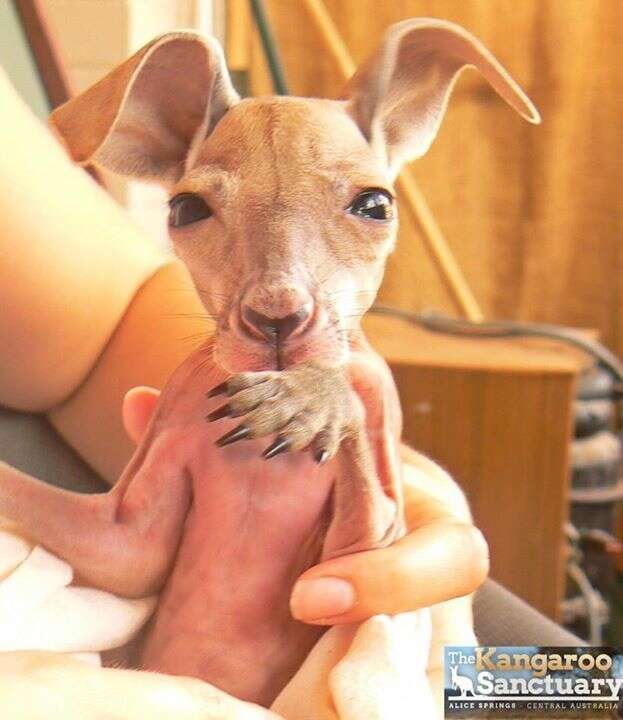 Under the expert care of his handlers on the sprawling 50-acre sanctuary, the wee kangaroo grew and grew and grew, filling out his once-puny frame with an unbelievable mass of brawn and personality.
Here's what Roger looks like now.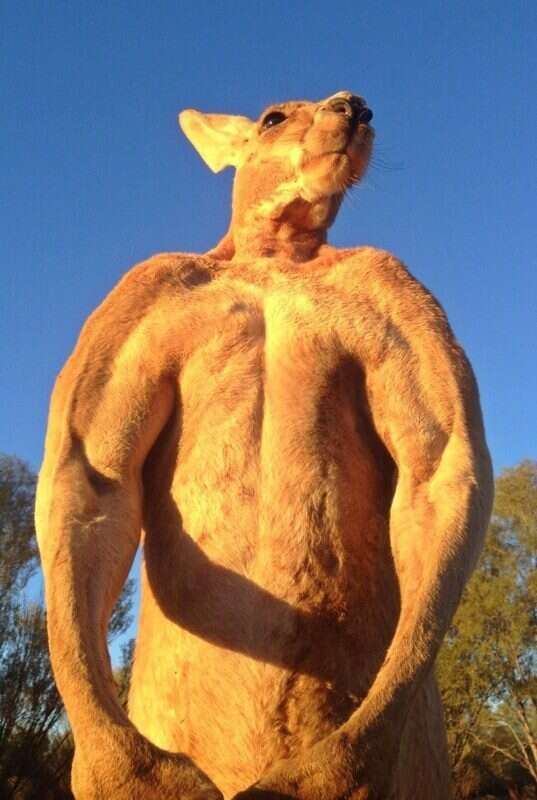 Nowadays, Roger stands at 6'7'' and weighs a whopping 200 pounds. As impressive as his bulked-up adult body is, however, handlers say that he's typical of male red kangaroos his age. Still, as the sanctuary's resident alpha roo, Roger might be a bit more showy than most when it comes to showing off his strength.
In fact, even his exercise routine is quite comically bro-like.
"Roger's favourite workout is crushing his metal feed bucket," writes the sanctuary on Facebook.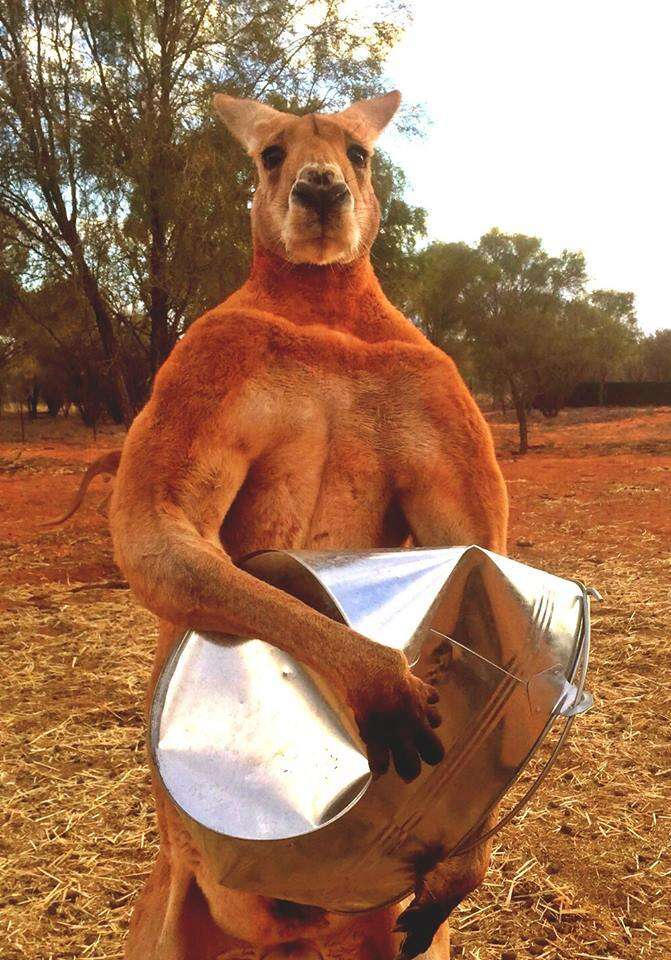 But don't let the bulging biceps and tough-guy posturing fool you. Deep down inside, Roger's still just as adorable as he ever was.