Husky Puppy Rescued From Abusers Who Broke His Legs Will Walk Again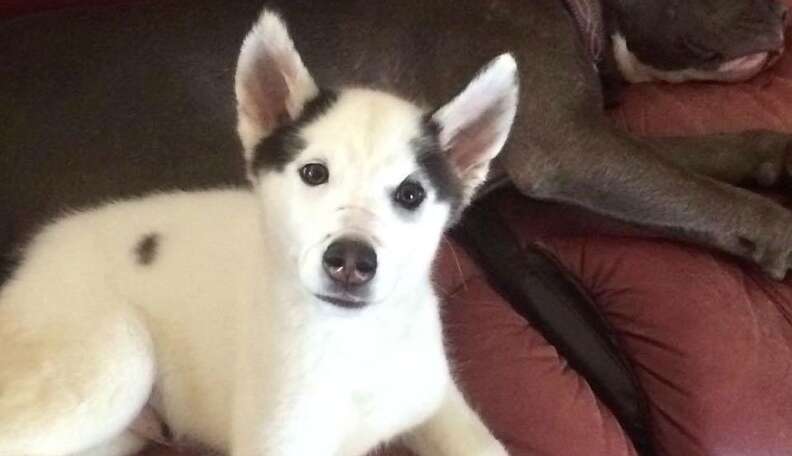 <p> Facebook/<a href="https://www.facebook.com/RanchDogRescue">Ranch Dog Rescue</a><span></span><br> </p>
A 5-month-old husky named Kane will soon be able to use his fractured hind legs once again after two marines allegedly abused the puppy. The couple is currently under investigation.
California-based Ranch Dog Rescue picked up the sweet little dog from an animal shelter on Marine Corps Base Camp Pendleton. A doctor at Butterfield Animal Hospital then conducted complicated orthopedic surgery to repair his legs, which had not received the immediate veterinary attention they required.
At the time of his rescue, Kane was skin and bones and scars. Extremely underweight at only 11 pounds, his mouth had been rubber-banded shut for so long that his teeth had rotted and his snout was scarred to the bone, the group's founder Maureen Keo said in a statement. The dog hadn't even been able to cry out when he was beaten so brutally his hind legs were broken.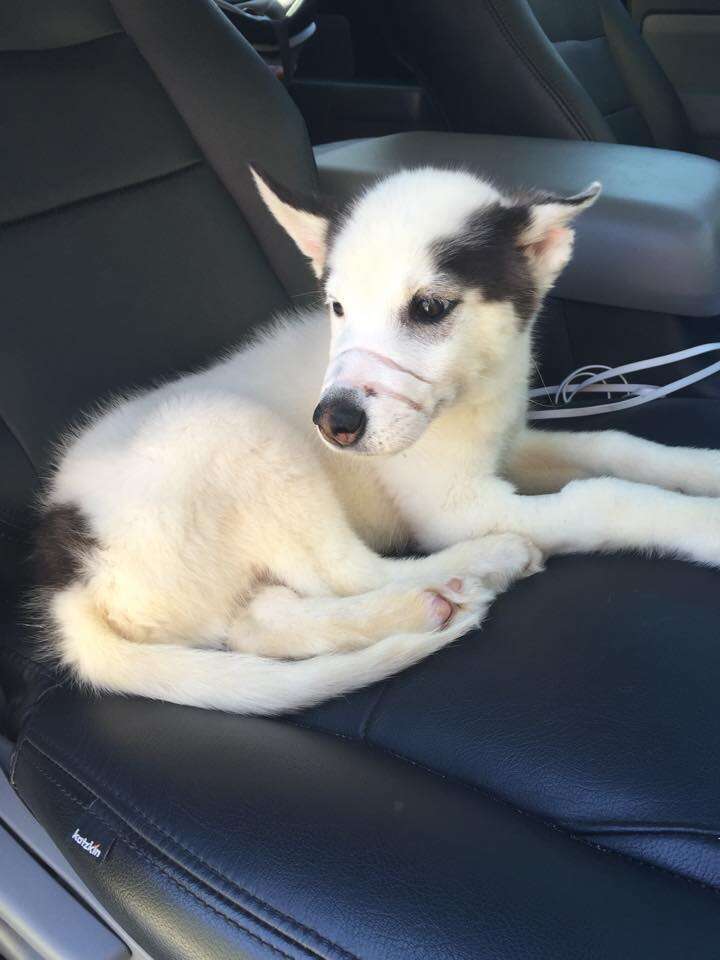 Kane's surgery on May 12 was a success. "I could not have asked, or hoped, for a better prognosis," wrote Keo on the rescue group's Facebook page.
"However, the USMC is not completing a thorough investigation and have indicated that they will 'speak with' their female Marine who committed these horrible acts of abuse. She states the dog fell off the kitchen counter, got stuck in a door, and even tried to say he got stuck in a baby gate. All 3 veterinarians who have treated Kane agree that the extent of his injuries, and clear signs of neglect, are all a result of severe abuse."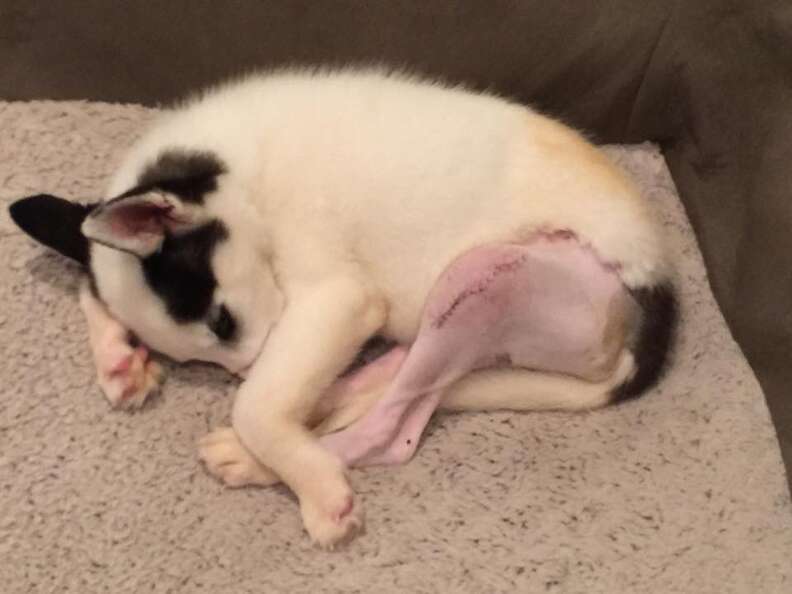 Camp Pendleton issued the following response to New York news station Fox 5:
"Two Camp Pendleton Marines, [a] Marine husband and wife, are under investigation by the military police aboard Camp Pendleton and their unit for allegations of animal abuse.

Their command is focusing their attention on the matter and after investigation will come up with a determination on what action will be handed down ..."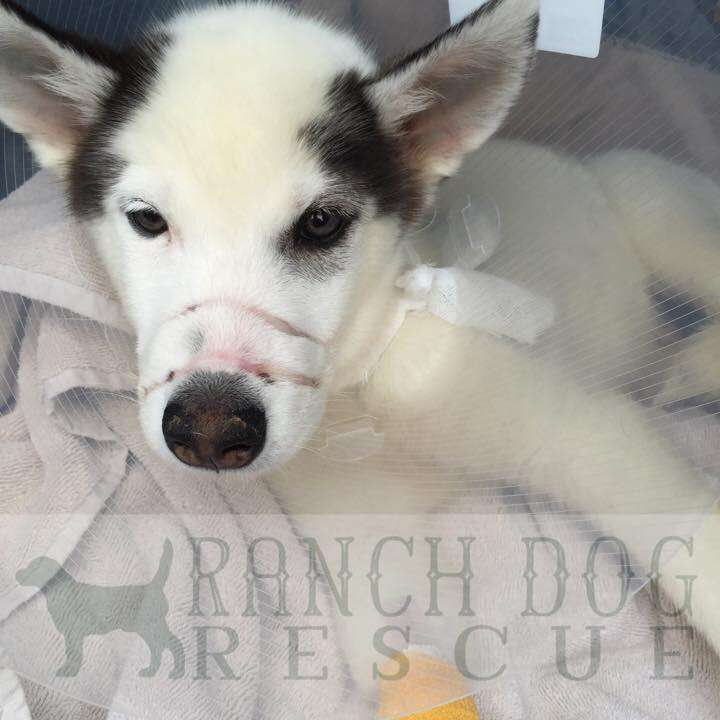 Now, Kane finally has a voice. But best of all, Kane has found his forever home. In six weeks or so, when the beautiful baby boy has recovered from surgery, Kane will join a loving family experienced with special needs pets.