A dog found found with her legs frozen to the ground is safe and recovering now, and soon she may get the justice she deserves.
Elsa, a 10-year-old chow mix, was found tied up outside her home in Ecorse, Michigan, on Tuesday after someone saw her suffering in the cold and called animal control. When rescuers showed up they found that Elsa was frozen to the icy ground. It was unclear how long she'd been outdoors. The temperature outside that day was 5 degrees, -10 with the windchill.
Rescuers had to pour warm water over Elsa to unfreeze her and bring her to safety. "It took about a half an hour to get her unfrozen from the ground," rescuer Patricia Trevino told WJBK Detroit. "She didn't start crying until the water was poured on her."
Elsa's toes were still frozen together when she was brought to nearby Healthy Paws Medical Center, and a veterinarian who treated Elsa was reportedly too upset to speak with reporters.
The medical center posted an update on Wednesday that Elsa is, amazingly, doing well, though she will likely need one paw amputated. "Our quick update for now is that she is eating well, very perky, and has some pep back in her step," the center wrote on Facebook. "We are going to take xrays shortly to assess her swollen leg to check for any potential breaks or fractures."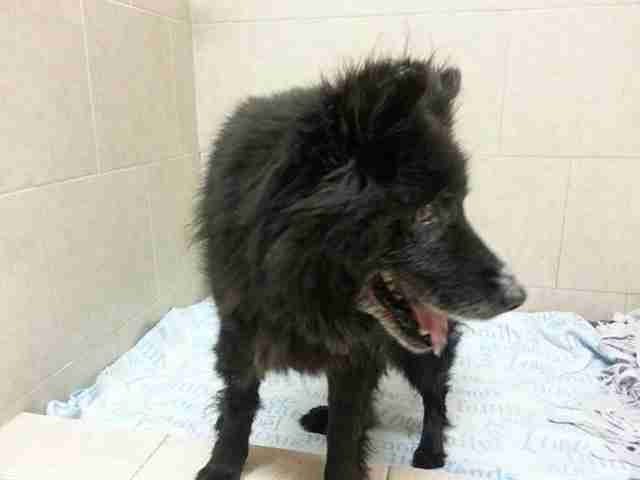 Police plan to charge Elsa's owners with felony cruelty, Fox 2 Detroit reported on Wednesday.
For now she's being kept comfortable and warm at Healthy Paws. The medical center posted this update Wednesday evening.
"Elsa also was moved to her own luxury suite this afternoon and has plenty of room to stretch her legs and rest comfortably. We are in complete amazement at the amount of love and support people have been giving to this sweet girl! She has been getting phone calls and donations from all around the country; From Boston to Los Angeles!"