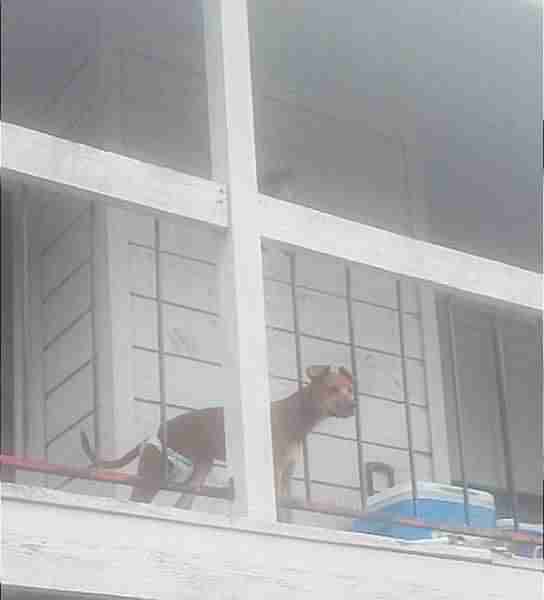 And her whereabouts remain, as they should, the heart of this story.
Harris County District Attorney Devon Anderson confirmed at a news conference on Thursday that June is with her owner - but the owner is not the person who was "taking care" of her when the disturbing images were taken.
No animal cruelty charges will be filed in the case, she added, citing a lack of evidence.
Not good enough for Amber Cammack, the neighbor leading the charge to rescue June.
"I plan on finding her," she told The Dodo.
For June's sake, that couldn't come a moment too soon.
In late October, residents at The Villas of Westador Condominiums in Houston complained to a neighbor who had been "taking care" of a dog. June had been seen in various stages of distress on the condo balcony, on one occasion wearing a phone cord wrapped tightly around her muzzle.
Cammack and Mac Sanford, who live in the building, led a chorus of complaints to various authorities, including the Harris County Sheriff's Department and SPCA.
The Sheriff's department claims to have investigated the complaint, along with animal control, and evaluated June for 24 hours. Their response? Send June back to the family.
Harris County Sheriff's Department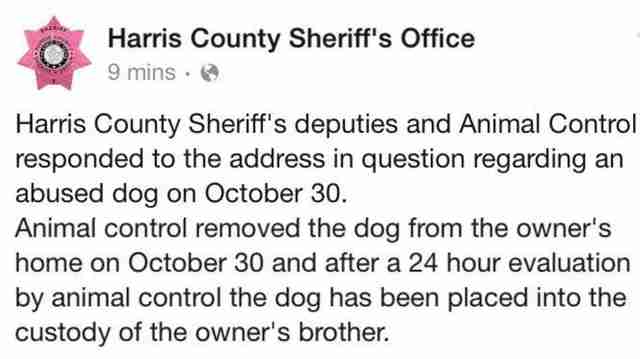 Since then, the district attorney's office - under enormous media pressure - also weighed in.
Harris County District Attorney's Office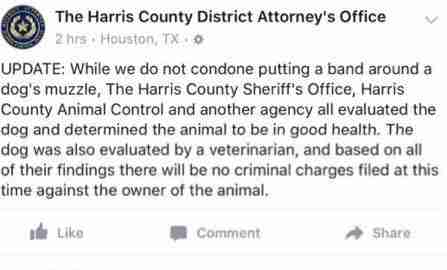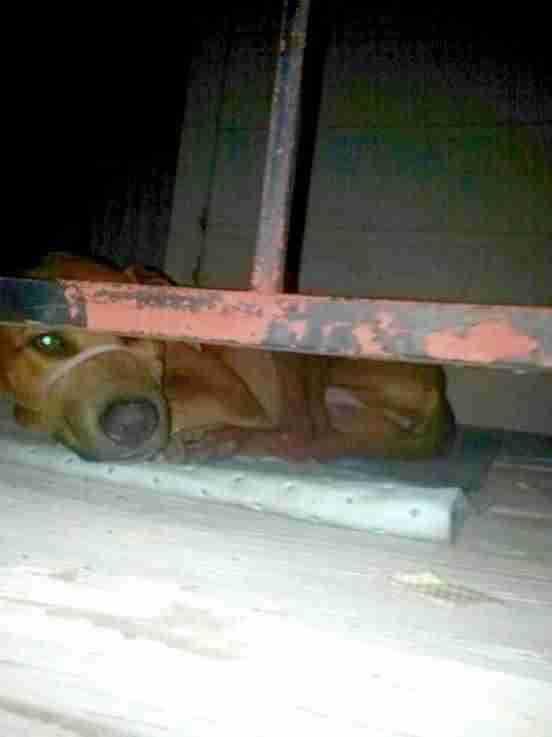 "The call was actually made by an individual who was receiving threatening remarks and being harassed in his home as a result of a number of social media posts," Ryan Sullivan of the sheriff's office told The Dodo.
The charges have since been dropped - although it didn't save Cammack from spending 14 hours in the county jail without access to visitors.
"I was treated like a hardcore murderer, felon," she said at a news conference in Houston on Thursday.