A pit bull puppy abandoned in a Chicago dumpster in the dead of winter lost the use of his back legs. But that doesn't stop Josh, now 9 months old, from having it all ...
Thanks to Chicagoland Bully Breed Rescue, Josh now lives with a wonderful foster mom, Erin Kowalski - who just so happens to be a pro canine masseuse.
Josh receives daily massages...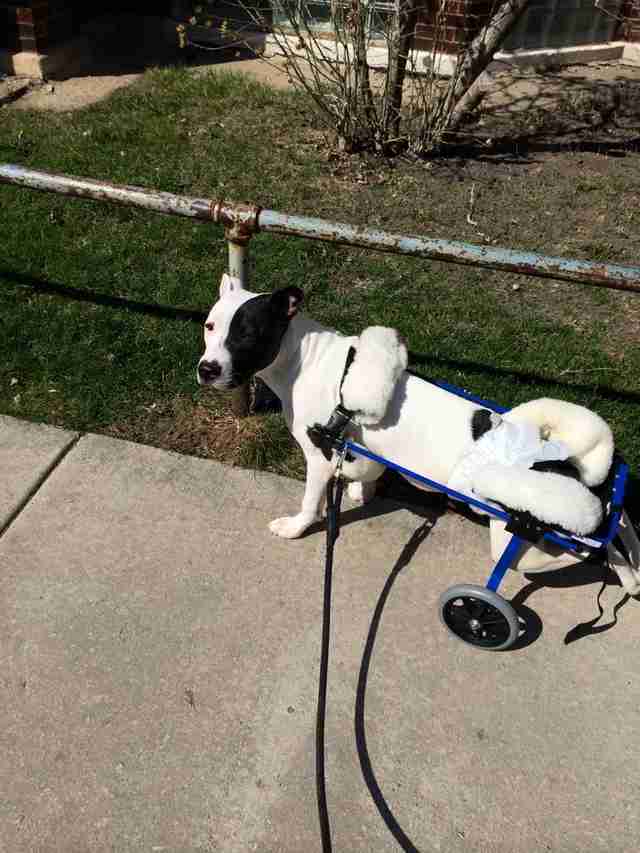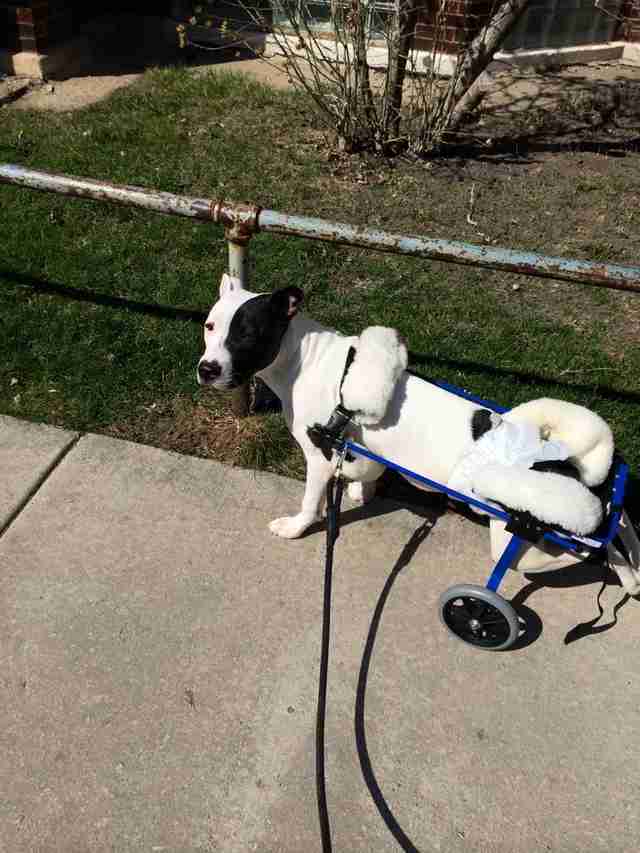 Josh and his girlfriend, Belle, have a love story that puts "Twilight" to shame.
He has a personal trainer. Josh's physical therapy includes everything from laser therapy to hydrotherapy and acupuncture three times a week.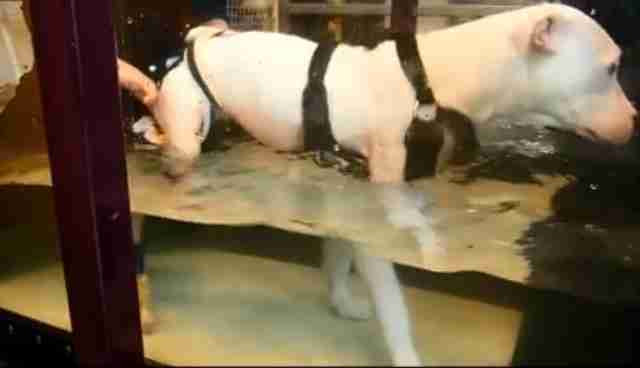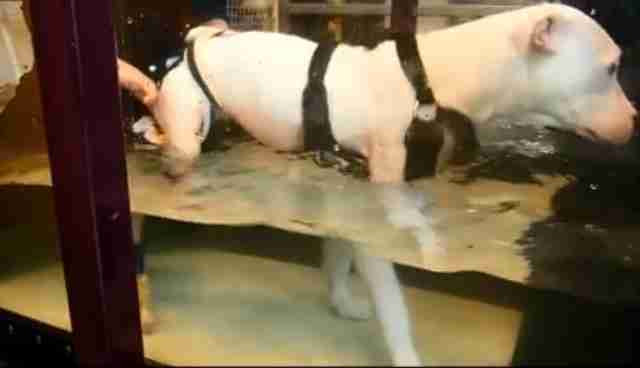 Josh may walk on his own some day. But, while that would be amazing, Josh isn't sweating it.
"To him, this is normal. He really doesn't let [his reduced mobility] affect his personality or his mood," said his vet.
Looks like Josh has a lot to teach us about winning at life. "[Dogs like Josh] don't hold it against us that somebody threw them in a box and basically discarded him," Kowalski said in a video interview. "Look at this resilience."
To donate towards Josh's care (which costs $1,388 per month), click here.