Jon and Tracey Stewart Are About To Save SO MANY Animals
<p><a href="http://www.farmsanctuary.org/" target="_blank">Farm Sanctuary</a></p>
<p><a href="http://www.farmsanctuary.org/" target="_blank">Farm Sanctuary</a></p>
Great hearts feel alike.
Jon and Tracey Stewart's dream of a sanctuary for abused animals, roadside orphans and factory-farm refugees found a friend this week.
Farm Sanctuary, a stalwart for animal rights for decades, is partnering with the Stewarts to turn their 12-acre farm in Middletown, New Jersey, into a haven for downtrodden creatures.
"We bought a farm in New Jersey, with the intention of starting a farm sanctuary of our own," Tracey Stewart said at Farm Sanctuary's annual gala this past weekend. "We're getting married. Farm Sanctuary and us, we're getting married."
Farm Sanctuary currently has a trio of animal havens: a 175-acre affair in upstate New York, 300 acres of pasture in northern California, and a shelter in southern California that's home to about 100 animals.
And Bufflehead, the farm the Stewarts bought in 2013, will make four.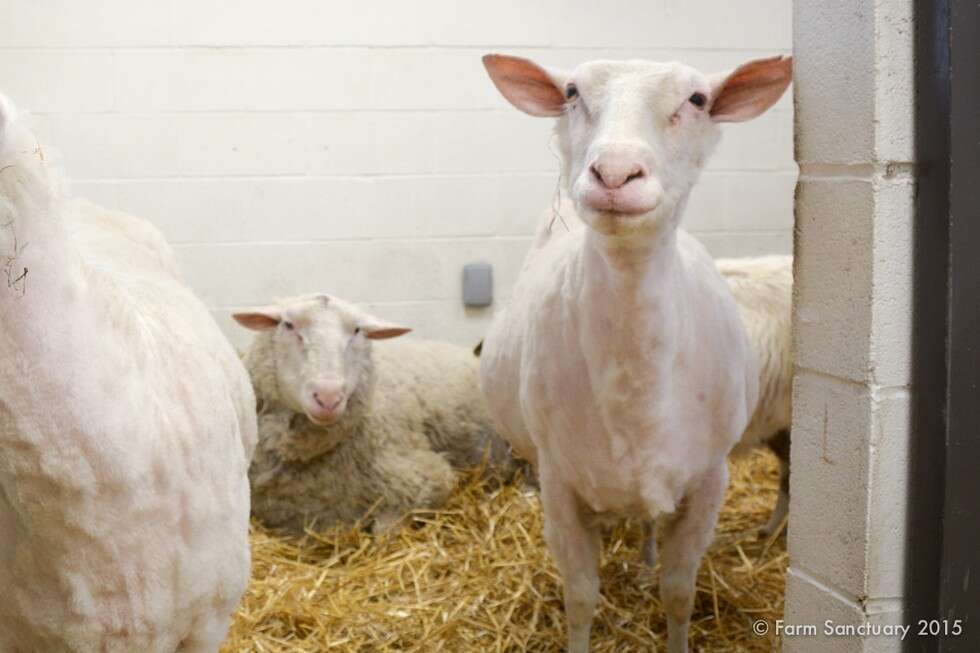 And Jon (the human) may also have just recently renounced eating meat.
"He's nervous about saying it publicly because he doesn't want to mess up," Tracey told the New York Times."But he really is trying to figure out what vegetarian food he likes and I'm helping him with that."
And yes, humans will eventually be able to visit Bufflehead. But, according to the Times article, it will be by appointment only - with a strong focus on education.
Besides, when you've got a live-in human like Tracey Stewart, what other humans do you need?
An outspoken animal activist and former veterinary technician, Tracey has literally written the book on how to treat animals with love and respect.
The book was hailed by no less than the likes of Jane Goodall as a "hugely important" step in understanding the animal world.
In the months ahead, as animals trickle into Bufflehead Farm looking for a new lease on broken lives, Tracey will put her passion to first-hand use.
Tracey's other love, Jon, admits transitioning from his duties as host on the massively successful "Daily Show" to the green acres of Bufflehead will take some getting used to.
"I'm a little uncomfortable," he announced at Farm Sanctuary's annual gala. "I've spent the last 20 years immersed in the world of Washington politics and the media landscape, so I don't know how to deal necessarily with people who have empathy."
Here's a clip from an interview Tracey gave CBS News from Bufflehead Farms.