Ex-SeaWorld Trainer Reveals 'Stupid' Company Lie To Jon Stewart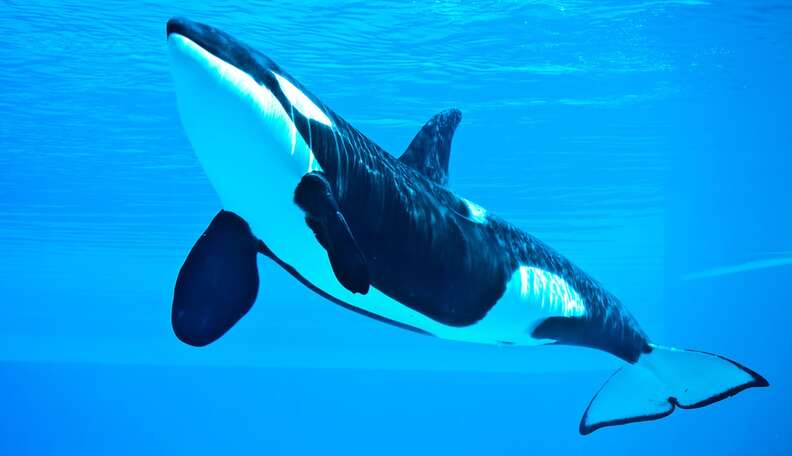 <p>Shutterstock</p>
<p>Shutterstock</p>
Former orca whale trainer John Hargrove visited "The Daily Show" on Thursday night, telling host Jon Stewart that SeaWorld has a "cult-like mentality."
Hargrove got right to the point describing why he finally realized he had to leave the company:
"Morally and ethically, this is just not right," the 12-year SeaWorld veteran said.
Stewart asked if it was at all possible to keep orca whales "in a humane way" - and Hargrove promptly said, "It's not."
"We have an overwhelming amount of signs that prove that these animals are not only not thriving - they're not surviving."
When discussing SeaWorld's practice of separating orca mothers from their calves, Hargrove called it "horrible" and said that he knew of at least 19 mother-calf pairs the park had separated. He pointed out that SeaWorld uses "propaganda" to insist they don't separate calves - and where they make the claim on their website, they show a photo of a separated mother whale and her calf.
"They are so stupid that they couldn't use a picture where the two whales are actually together," he said. Takara lives at SeaWorld San Antonio, while her calf Kohana is now on loan to a marine park in Spain.
[iframe https://mediamtvnserv-a.akamaihd.net/fb/mgid:arc:video:thedailyshow.com:2f8858af-775c-4def-9331-2060f51b7743.swf width=620 height=348 frameborder=0 allowfullscreen]

See Hargrove explain why he finally felt "disgusted" enough to leave SeaWorld here.