This Is The Moment She Realized She Was Finally Safe
"The little baby was so unused to human affection that she refused all contact."
"A little surprise arrived yesterday," Ape Action Africa, a rescue organization in Cameroon, wrote on Tuesday, "curled up in a sad ball in the foot well of a car."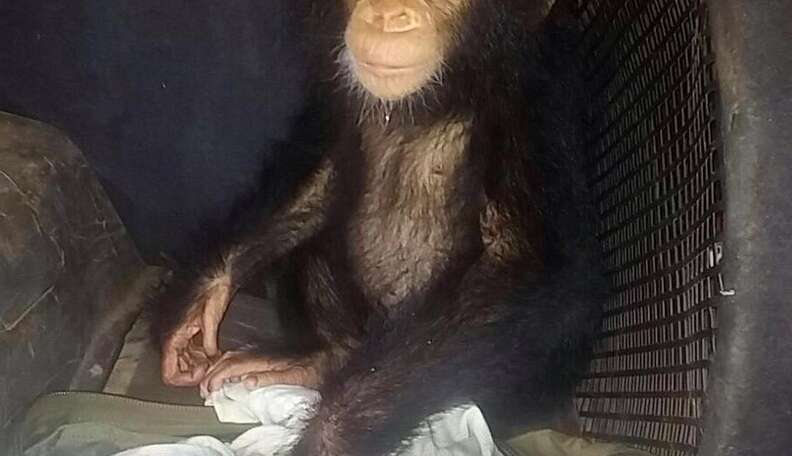 The rescue group is talking about a baby chimp now named Jenny. "Our sad little girl is around 10 months old and has wounds on her hips where she has been tied up with rope," the group wrote.
Jenny was discovered when a man saw her in his neighbor's yard. Worried for her well-being, the man convinced his neighbors to give her up. Then he drove for over an hour to deliver her to the people who could help her.
But when she was handed over to the staff at Ape Action Africa, Jenny was so disoriented and scared, she could do nothing but curl up into a little ball.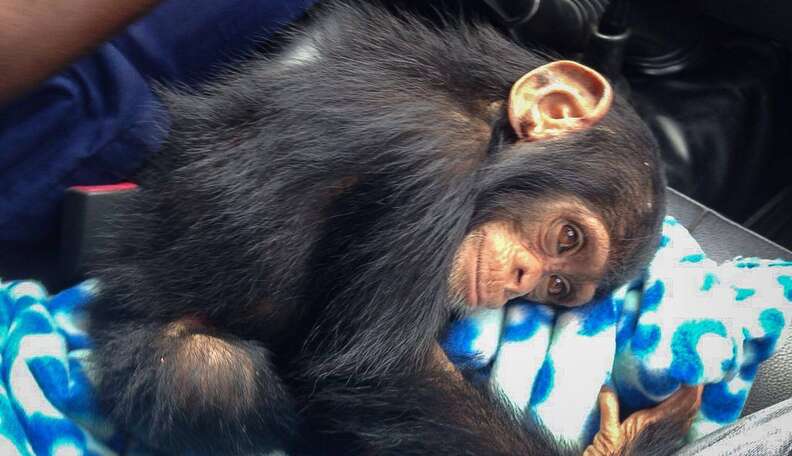 "The little baby was so unused to human affection that she refused all contact and spent the whole journey on a blanket on the floor," Ape Action Africa wrote.
But soon, Jenny's hard exterior dissolved as she realized these people were there to help her, unlike the people she'd known before. As her rescuers were bringing Jenny to Ape Action Africa's Mefou Primate Sanctuary, Jenny soon crept over and climbed into one of the rescuers' laps, where she promptly fell asleep for the rest of the ride.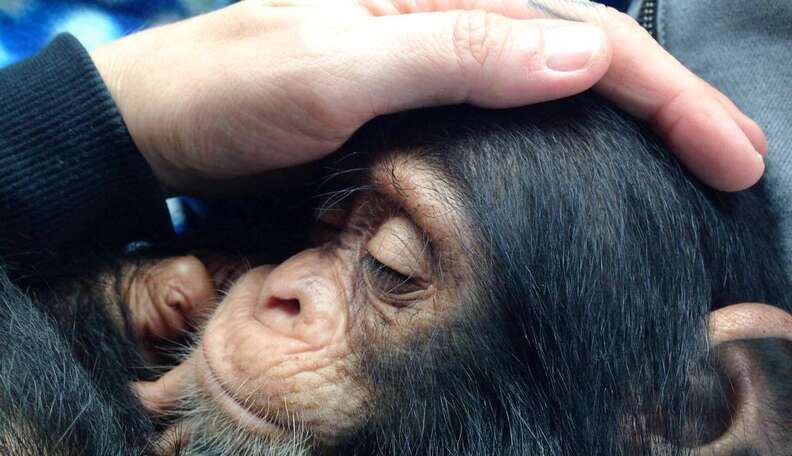 Now that she's arrived at the sanctuary, Jenny is feeling the presence of the chimps who will soon become her friends. "She listens intently to the calling of the chimp group nearby, hooting gently in response," the group wrote. "We will never be able to replace what she has lost, but hope that we can give her a lifetime of love and companionship with her own kind."