Jedol and Sampal are Free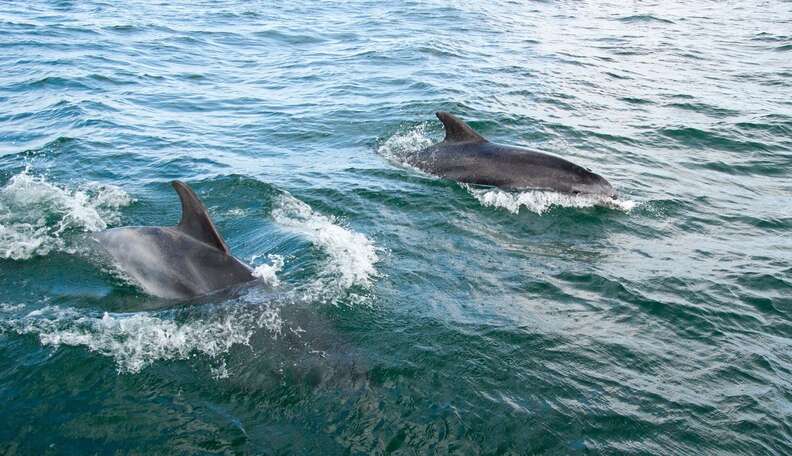 <p><a class="checked-link" href="https://www.flickr.com/photos/basl/">Bas Leenders</a></p>
<p><a class="checked-link" href="https://www.flickr.com/photos/basl/">Bas Leenders</a></p>
I've released a number of captive dolphins back into the wild. One of the biggest lies being told by the likes of SeaWorld and others in the dolphin abusement industry is that dolphins in captivity can never be released back into the wild.
Jedol and Sampal, however, beg to differ. Both were being kept in captivity in aquariums in Seoul, South Korea, and Jeju Island. Thanks to the efforts of the Mayor of Seoul Park Won-soon and the outstanding nonprofit Korean Animal Welfare Association, three bottlenose dolphins, which included Jedol and Sampal, were removed from their captive tanks and placed in a sea pen in May 2013 to be acclimated to the ocean and to be fed live fish, which they would have to catch. I helped with consulting in the release, but the KAWA group and other Koreans did most of the work. And their work paid off.
Sampal actually decided the sea pen was too confining and fled through a hole in the net early. Jedol and another dolphin, Chunsan, were released after a few months in July 2013.
So, can captive dolphins survive in the wild, if properly released and evaluated?
Here are several photos taken by Dr. Kim off the island Jeju, showing both Jedol and Sample on April 15th. You can tell them from the freeze brand on their dorsal fin.
I am very excited about these photos. It's a big deal. It is absolute proof of our success in the rehab and release of Jedol and Sampal. They are making it in the wild ocean again. The protocol works!
My thanks to the Korean and especially to KAWA for keeping me informed. There are other dolphins in Korea and in other countries that should be returned to the ocean. It is the least we can do for them, having stolen them in the first place.
Protocol for Releasing Captive Dolphins
Photos courtesy of Dr. Kim and the Korean Animal Welfare Association.
Learn more about dolphin conservation at DolphinProject.org.