World's Rarest Rhino Babies Bring Hope In Newly Released Footage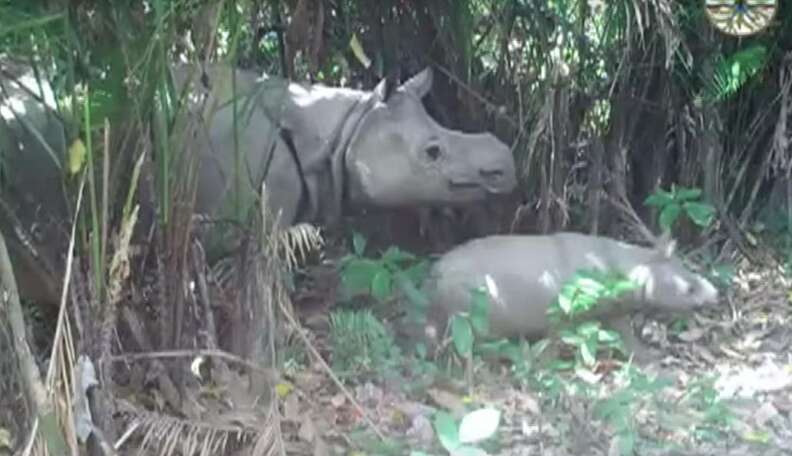 <p><a href="https://www.youtube.com/watch?v=aOKb-jNhbsM" target="_blank">YouTube/</a><a href="https://www.youtube.com/watch?v=aOKb-jNhbsM">RTL - Toujours avec vous</a></p>
A recent sighting of three precious, pudgy gray babies in the forests of Indonesia has reinvigorated hopes for one of the world's rarest and most critically endangered species.
The three youngsters, a male and two female Javan rhinoceros, were each spotted by forest cameras earlier this year trotting with their mothers in Ujung Kulon National Park, home to the planet's last remaining population of these animals. Prior to their discovery, only 57 Javan rhinos were thought to be in existence there - making each of these new arrivals a significant addition to the species' numbers as a whole.
Footage shows the calves looking happy, healthy and, of course, cute as can be.