Japan's 'Scientific' Whaling To Continue In Blatant Disregard To International Court Ruling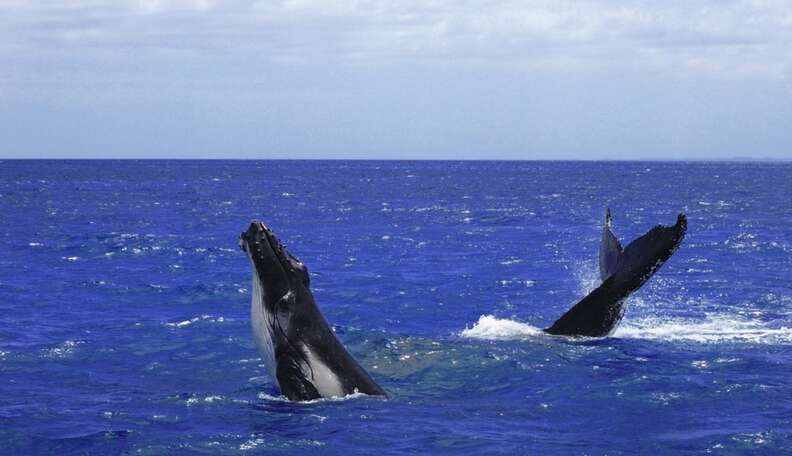 <p>Flickr/Richard Fisher</p>
<p>Flickr/Richard Fisher</p>
Japan will continue its "research" whaling despite an international court ruling that deemed the country's whaling program in the Arctic unscientific. The court ordered the country to stop but according to Japanese government sources who leaked the information, the country will announce its plans to continue whaling at a general meeting of the International Whaling Commission held in Slovenia in mid-September.
According to the Japan Times, Japan will aim to resume whaling in 2015 with a newly-reduced catch limit. The country also seeks acceptance of another yearly hunt it conducts - that in the Northwestern Pacific.
The resumption of Antarctic whaling would be in stark defiance of the March ruling by the International Court of Justice, which said that the country failed to justify the large number of minke whales it hunts in the Antarctic. The 12-4 decision read:
"The court concludes that the special permits granted by Japan for the killing, taking and treating of whales ... are not for purposes of scientific research."
The ruling was considered a major victory for conservationists, though it was somewhat tainted when Prime Minister Shinzo Abe announced that the country had no intentions to stop whaling.
Every year, Japan hunts about 850 minke whales and up to 50 endangered fin whales alone during its Antarctic "research" hunts, also known as JARPA II. The country has killed 3,600 Minke whales since 2005. The research it aims to conduct concerns whether sustainable commercial whaling is possible - research which, the government claims, is impossible to conduct without hunting whales.
[rebelmouse-campaign #StopWhaling title="Add your voice: Demand that whaling nations comply to the global moratorium and put an end to whaling." theme="sidebar" total="supporters have shared their voice." cta="Sign Now" pastCta="Signed" sendButton="Sign" why="Add your voice: Demand that whaling nations comply to the global moratorium and put an end to whaling." addPost="Post Now!" shareText="Join @dodo and me in demanding an end to whaling #StopWhaling {{link}}"]