Japan Still Hungry For Whale Meat, Imports 2,000 Tons From Iceland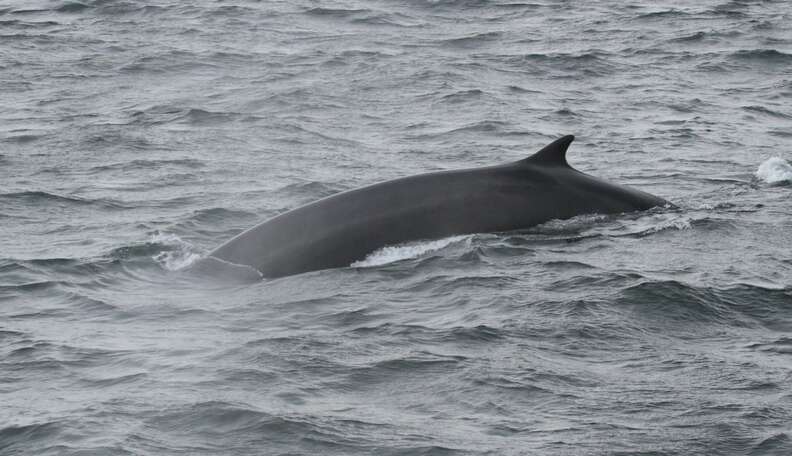 Despite having just recently completed their winter whale hunt in the Southern Ocean, and setting off on another whaling mission in the North Pacific just days ago in defiance of a ban from an international court, Japan's appetite for the majestic marine mammals has not been satiated.
Earlier this week, Japan received a shipment of more than 2,000 tons of frozen Fin whale meat imported from Iceland, another nation where hunts are tolerated counter to a long-standing moratorium on commercial whaling. But because Icelandics no longer consume much whale, most of their meat is sent abroad to Japan.
Still, Greenpeace Japan spokesperson Junichi Sato says it's puzzling that the nation would need to resupply so shortly after killing some 350 whales already this year.
"We don't know why Japan had to import such a huge volume of whale meat," he told the AFP. "No matter what, we oppose such shipments."
One explanation might be a planned lapse in Japan's whale supply stream. In response to a ruling from the UN's International Court of Justice last March ordering a halt to whaling operations, Japanese officials reluctantly agreed to suspend the hunt for the 2014-2015 season. They do however plan to resume it once again the following year, court documents have revealed.
An added detail that makes this recent import of meat even more troubling is the state of the species it comes from. Fin whales are listed as an endangered species, though hundreds of these animals continue to be plucked from the ocean for human consumption every year -- part of a 'tradition' that Japanese officials have vowed to uphold regardless of outside efforts to bring it to an end.
[rebelmouse-campaign #StopWhaling target=1000 increment=500 twitter_share_message="Join me in urging the global community to demand that nations #StopWhaling" call="**Sign this petition** or share on Facebook, Twitter and Instagram with **#StopWhaling**" theme=dodo]