Jane Goodall: Michael Jackson's Chimp Was Abused Under His Watch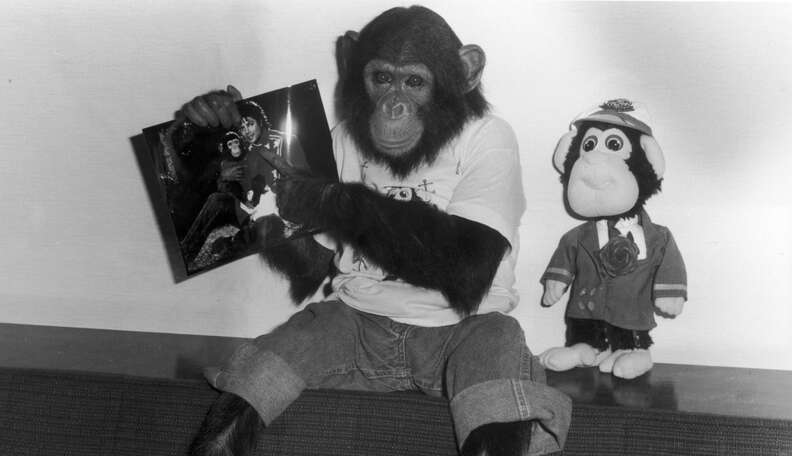 Renowned primatologist Jane Goodall told reporters that she confronted late pop star Michael Jackson about his famous chimp, Bubbles, alleging that the animal was abused while under Jackson's care. Goodall spoke to a reporter from TMZ, who asked about the chimp's history.
"I ticked him off, I went to see him to talk about Bubbles," the 79-year-old researcher said as she was leaving an event in Washington, D.C. "When he was with Michael Jackson he was being beaten."
According to the NY Daily News, this isn't the first allegation of its kind over Bubbles.
Though Goodall stopped short of directly saying the Gloved One personally laid a hand on the chimp, La Toya Jackson's late ex-husband Jack Gordon had previously claimed in 2002 to have seen his famous brother-in-law, Michael, kick Bubbles in the stomach.
Bubbles was famous for learning how to moonwalk, like his famous owner. Now, the 30-year-old chimp lives in Florida's Center for Great Apes sanctuary.
Goodall added that the problem isn't unique to Bubbles.
"Chimpanzees belong in the forest and pet chimpanzees are one of the worst things you can possibly do," Goodall told TMZ. "By the time you get to seven or eight they're dangerous."