Injured Cat Was Thrown Out Like Trash In A Backpack
A woman in Alberta, Canada, was taking out her trash when she found a backpack sitting in the garbage can. Concerned, she opened the backpack and found another bag tied closed. A little freaked out, she had her partner come and help her open the bag.
Inside, they found a cat.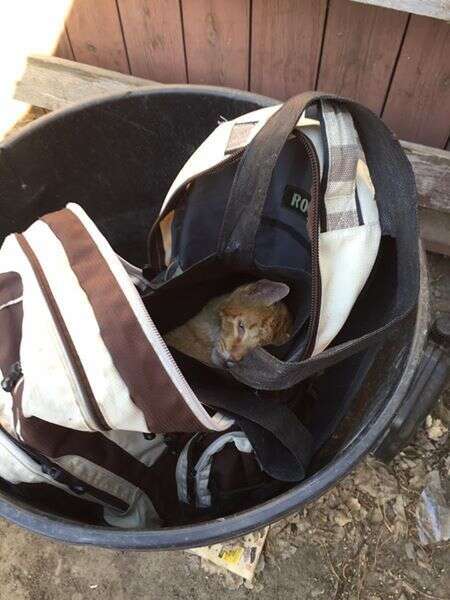 The woman immediately called Alberta Animal Services, who rushed the cat to its facility for immediate care. The poor cat had severe head trauma, and no one was certain if he would make it, Erica Coomber, director of operations for Alberta Animal Services, told The Dodo.
Upon further examination, it was determined that the cat had been suffocated, which led to neurological issues and blindness, which might never go away. The cat also had a broken pelvis and was suffering from starvation.
"At this point his neurological issues are not getting any better," Coomber said. "What this kitty has gone through is horrendous and we hope and pray that we can get him through this and he makes a full recovery."
The cat doesn't have a name yet, but the shelter is considering the name Hiro, after a character from the TV show "Heroes."
While the injured cat is not out of the woods yet, he's already proven that he's a fighter, and hopefully with the right care he can go on to make a full recovery.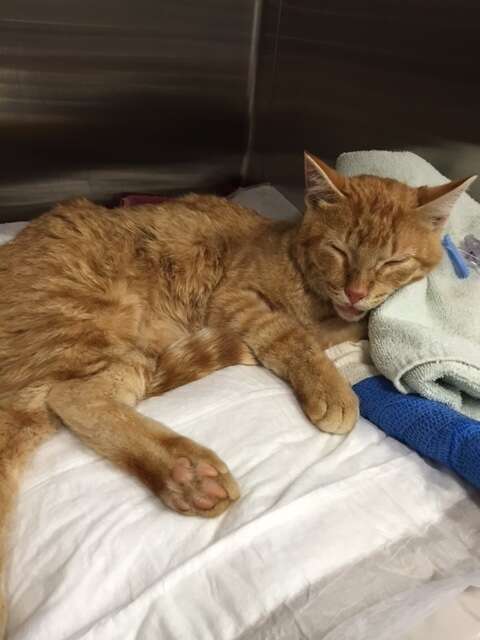 If you have any information about this case, please contact Sgt. Thomas of Alberta Animal Services at +1-403-347-2388.