A year-old bull named Dudley was severely injured and could do nothing about it - until someone finally noticed him.
Dudley had somehow gotten some hay string tied around his leg, cutting off all circulation and causing him to lose his entire foot. He was in an extreme amount of pain, and for 10 months all he could do was hobble around the cattle ranch in Nashville, Tennessee, always hurting.
Dudley's owner didn't have the money or resources to get him the surgery or prosthetic he needed, and so Gentle Barn, a rescue organization, stepped in to help.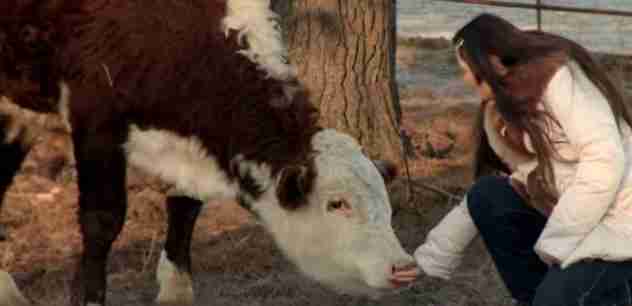 Injuries among cows in the cattle ranching business are very high, and Dudley was just another victim. Gentle Barn knew that if they didn't get Dudley the help he needed, he wouldn't survive for very much longer. His body was deteriorating fast, and he desperately needed saving.
The rancher who owned Dudley felt remorse for the way he had treated cows during his lifetime - so he drove Dudley three hours to a hospital in order to help save his life.
Dudley was brought to the University of Tennessee Animal Hospital, where it was determined that he was an excellent candidate for a prosthetic leg. First, however, he needed surgery to make his leg suitable for a prosthetic.
"I remember feeling really anxious, like they just took my child and brought him into the surgery room," one of Dudley's rescuers commented in a video about his rescue.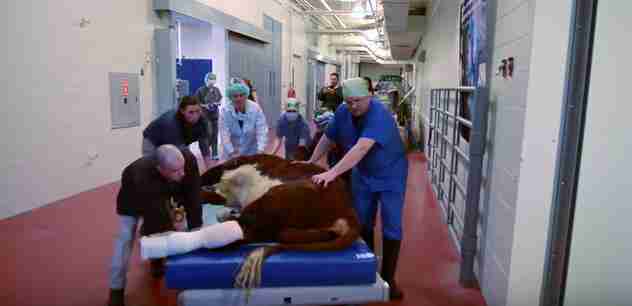 Dudley made it through his surgery and was fitted for his prosthetic, and it took him some time to get used to the new contraption attached to his leg. Throughout everything, Dudley never lost his spirit. He never complained, and simply waited for the day when he would finally be healed.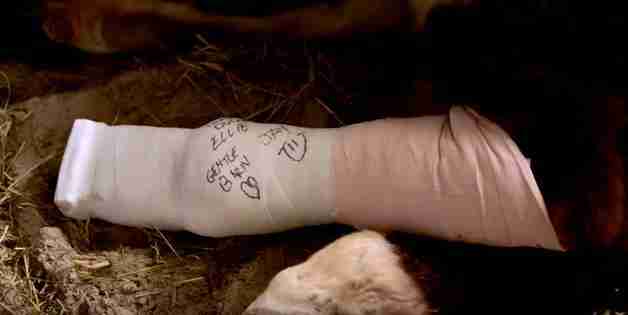 While Dudley was in the hospital, Gentle Barn made plans to open a brand new facility in Tennessee - which would be Dudley's brand-new forever home. After four months in the hospital, all Dudley wanted was to run free on his new leg and never feel pain again.
And, that's exactly what sweet Dudley got.
Now, thanks to Gentle Barn and the kindness of Dudley's rancher, Dudley gets to meet people who are going through their own struggles and help them heal, just by showing them how much he has overcome. Dudley nearly died on that cattle ranch, but now he is living his best life ...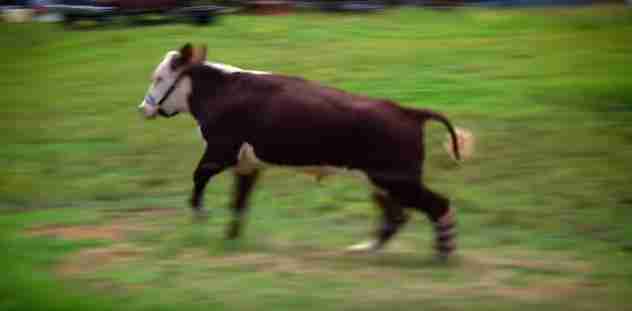 ... and will never have to be afraid ever again.
Check out the full video of Dudley's incredible rescue below: