Lily was hit by a car and brought into New York City's Animal Care & Control on May 29. Her leg, hip, and tail were broken in multiple places, Her intestines were herneated and exposed. While held at the city shelter, her leg was left unsplinted, and her abdomen only glued, as she sat, unclaimed, and in anguish in a cage until the evening of June 2, three days later, which was when Lily was placed on their "At Risk List."
The NYCAC&C;'s "At Risk List" is released at 6 p.m. every evening, except major holidays, and members of the public as well as "New Hope Partners" (affiliated, approved rescues) only have 18 hours, until noon the very next day, to find heroes for all the dogs and cats placed on this list, or they will likely be euthanized.
A samaritan saw the plea for Lily's life on Urgent Pets on Death Row, reached out for the ailing Lily and applied to foster, and a New York City rescue, Rebound Hounds, pulled her with moments to spare on June 3.
Lily stayed at Garden City Veterinary Hospital in Mineola, NY undergoing extensive treatment. Her hernia was repaired as well as spay during her first surgery on June 4. It was touch and go, Lily did contract a respiratory infection from the shelter, but she did undergo her second surgery to repair her leg and hip, as well as amputate her tail on June 9. Lily did endure a setback (infection at surgery site) and was actually at the vet until Thursday, June 25. However, the infection healed and she was released to her foster in New York City. She is doing very well with small walks but is still on crate rest. A third surgery to fix her shattered canine will be done after she recovers.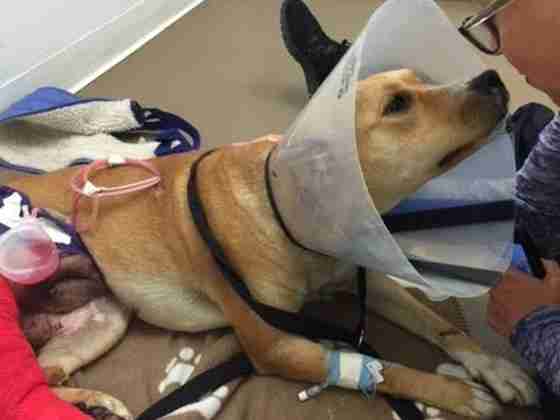 Despite the horrible pain she is in, Lily is a very sweet dog. She gives gentle kisses, and with treatment, will recover to be a loving, wonderful companion. She will be available for adoption soon through Rebound Hounds Res-Q, NYC.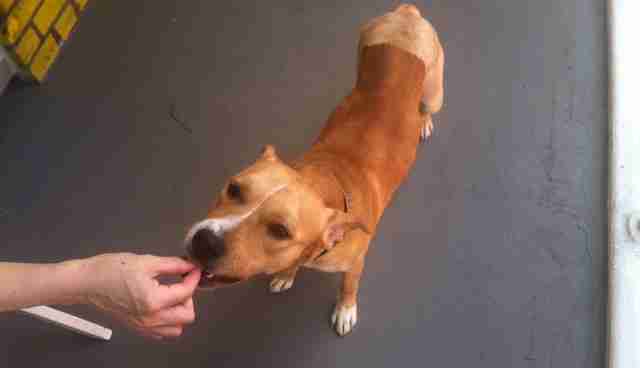 Rebound Hounds is a 501c3 NON PROFIT ORGANIZATION dedicated to saving the lives of the dogs at New York City's Animal Care & Control. Since their inception in November 2010, Rebound Hounds has saved over 1,400 dogs from the city shelter.