This incredible story shows just how much a little love and care can make a difference: Thanks to his rescuers, Bitty went from frightened and homeless to happy rescue dog in a matter of hours.
Rescuers from two different Los Angeles groups, Hope For Paws and Rescue From The Hart teamed up to respond to reports of a scared dog hiding in a storm drain by a river. They found the little dog cowering in the damp, trash-filled tunnel, clearly terrified of humans. What happens next will warm your heart.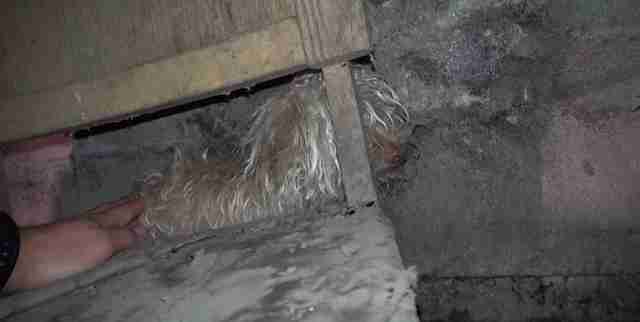 Using a soft, gentle voice, Eldad Hagar, one of the rescuers, gradually approaches the dog, who eventually allows himself to be touched. "You're so skinny," Hagar whispers as he strokes the dog's back. "You must be starving."
The pup eventually lets himself be scooped up, and Hagar lifts him out of the muck and carries him out of the sewer tunnel.
The dog, whom the rescuers name Bitty, seems like he's beginning to understand these humans aren't going to hurt him. But Bitty's still a little nervous as he looks around the car, trying to figure out what's going to happen next.
Back at the shelter, a warm bath makes Bitty look like a completely different dog.
He gratefully snacks on treats while he gets dried off. After only a few hours of being loved and taken care of, Bitty has transformed from lonely and scared to a happy and trusting pup. If this is what one night of care and concern does for him, imagine how thrilled Bitty will be once he finds a loving forever family.
Here's Bitty now, he's making lots of friends in a foster home through The Forgotten Dog Foundation, but he's still waiting for his new family. After what he's been through, this little dog deserves a lifetime of cuddles, kisses and long walks.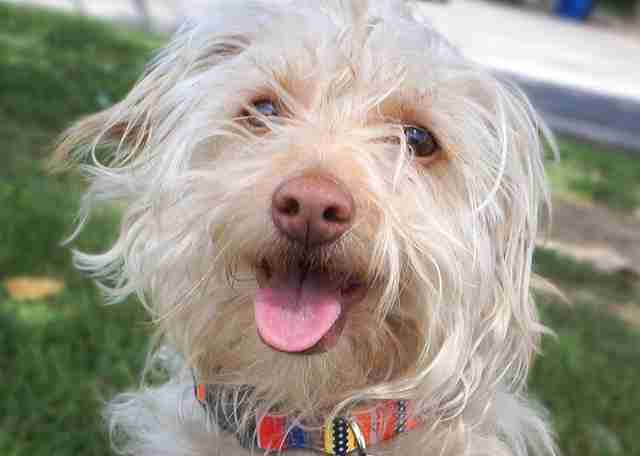 Way to go Bitty! Here's hoping you find your perfect forever family.