Sick Walrus From Viral Video Passes Away
The marine park claims it was a "natural death" — but one trainer is raising questions.
On Monday, Marineland, a controversial ocean park in Niagara Falls, Canada, made a sad announcement. One of its resident walruses, Zeus — known from the viral video that showed him emaciated and nearly collapsing during a park show — passed away.
Phil Demers, a former Marineland trainer, wasn't shocked by this news, but was certainly upset.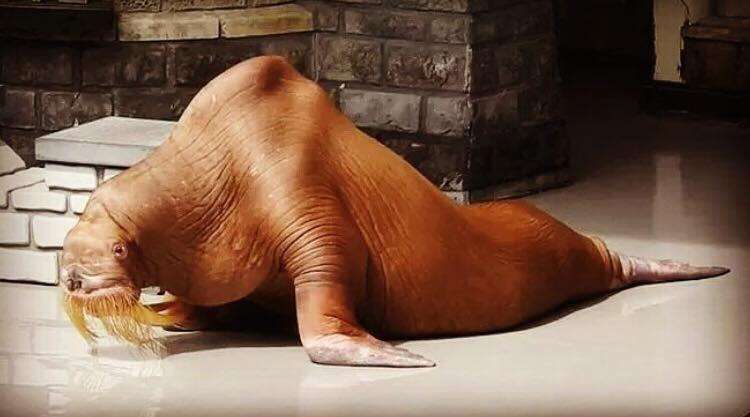 "This animal has been ill for as long as I've known him," Demers told The Dodo. "We're talking 15 years."
Marineland, on the other hand, claimed that Zeus was "under normal, full-time, veterinary oversight and marine mammal care and showed no signs of illness prior to passing away," and that an independent necropsy report revealed that he "died of natural causes due to heart failure."
Demers doesn't believe a word of this statement.
"He was in absolute horrible, horrible shape," Demers said. "It was not a question of if, it was a question of when [he would die]. But what was it that caused it and what was the catalyst? I don't know."
The park even released an old photo of Zeus, which showed the walrus in a healthy state.
"They used a very old photo of him when he was of better weight," Demers said. "But just as you know, that is a gross misrepresentation of what he looked like in the past few years."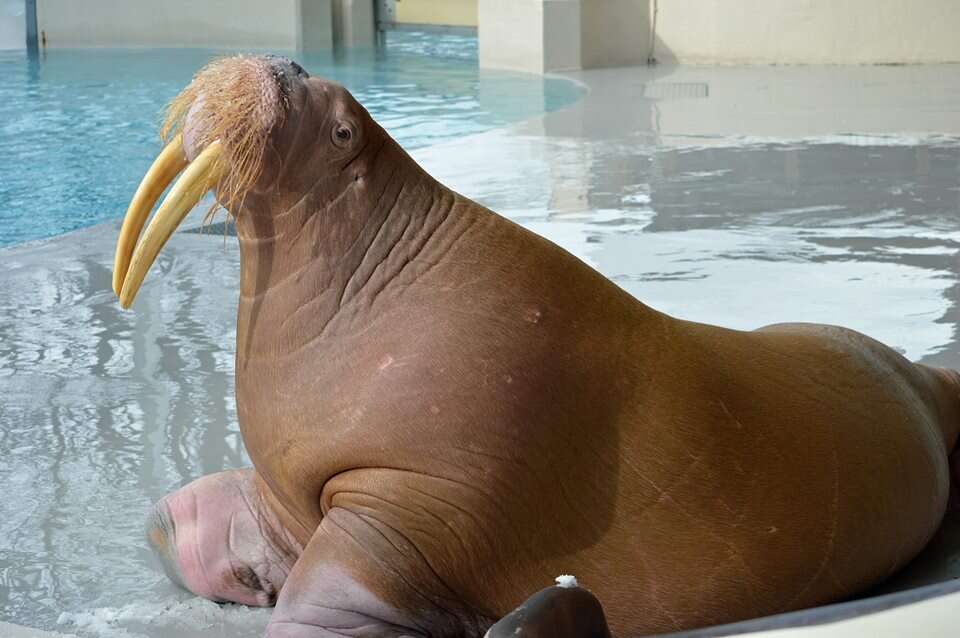 Zeus' main health issue was chronic regurgitation, a sign of captive stress, which left him so undernourished that his hip bones and spine stuck out. Zeus has been so ill in the past, he nearly collapsed during a show in 2016 — video footage of the incident went viral. More recent photos show Zeus looking just as thin as he did three years ago.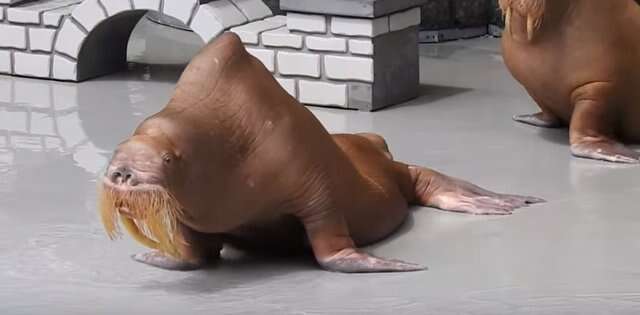 According to Demers, Smooshi also suffers from constant emotional distress due to her separation from Demers. The two of them formed an unusually close bond while Demers still worked at Marineland as a trainer, and Smooshi "imprinted" on Demers, whom she views as her "mother," Demers said.
The bond was ignited when Smooshi became agitated as she watched an employee draw blood from another distressed walrus. Demers put his hand in front of Smooshi's nostrils to calm her down, and Smooshi suddenly focused all of her attention on Demers.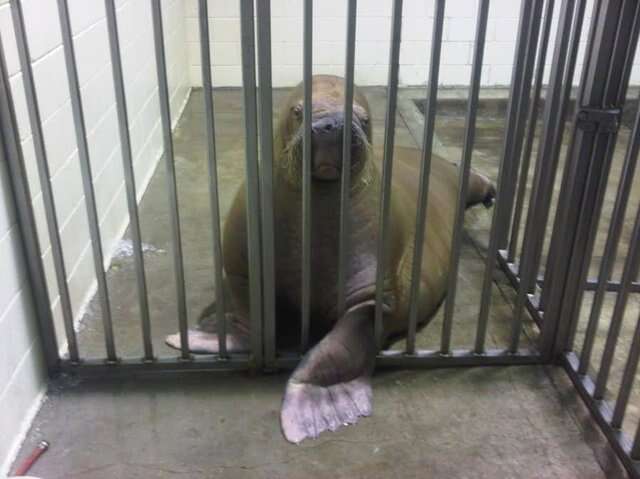 "I think in that heightened state of emotion … her brain circuitry opened, and that's when the imprinting actually happened," Demers told The Dodo in 2017. "From that moment, she followed me everywhere. I became her mother, scientifically speaking. And she would follow me and protect me, as she would her mother."
While Demers has received reports that both Smooshi and Apollo are in "good condition" for the moment, Demers is deeply concerned for their welfare.
"I can't sleep at night worrying about them," Demers said. "I know what's in store for them unless some miracle happens."
In 2012, Marineland took Demers to court for speaking out about these animal welfare issues. The legal battle between Demers and Marineland is now in its seventh year, yet Demers refuses to stop speaking up for the animals at Marineland.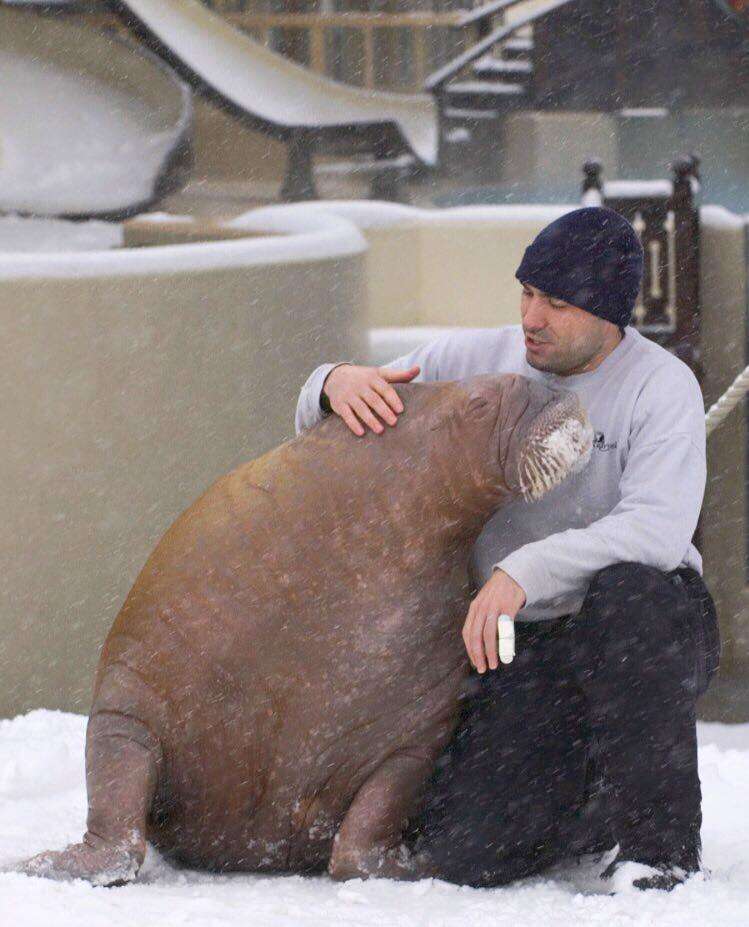 "I'm doing my best," Demers said. "I'm just a person kicking and screaming. I've stuck my neck out as far as any human is willing to do so."