Polar Bear Wants Out Of Zoo So Badly She Won't Stop Chewing On Her Cage
She's been there for 24 years — but now she finally has a shot at freedom.
The polar bear wanted out of her enclosure so badly that she constantly chewed on the bars. She chewed so much that she ended up breaking her teeth, exposing the sensitive tooth roots, and causing herself a mouthful of pain.
But the zookeepers at Morelia Zoo in Mexico (known locally as Parque Zoológico Benito Juárez), where 25-year-old Yupik (or Yupi) has lived for the past 24 years, didn't treat her dental issues, a zoo welfare group told The Dodo.
"For two years, she lived with the roots exposed on her teeth and in pain," Julie Woodyer, campaigns director for Zoocheck, said. "She'd sit under the water spout [in her enclosure], and let the cooler water run over her teeth for a bit of relief from the pain."
Lack of medical attention is just one issue Zoocheck has with Morelia Zoo, though officials at the zoo told The Dodo that she is living in "a suitable environment, which complies with the conditions the authorities that regulate wildlife require for this type of species that live in captivity."
Whatever her past was, Yupik's future may now be looking brighter.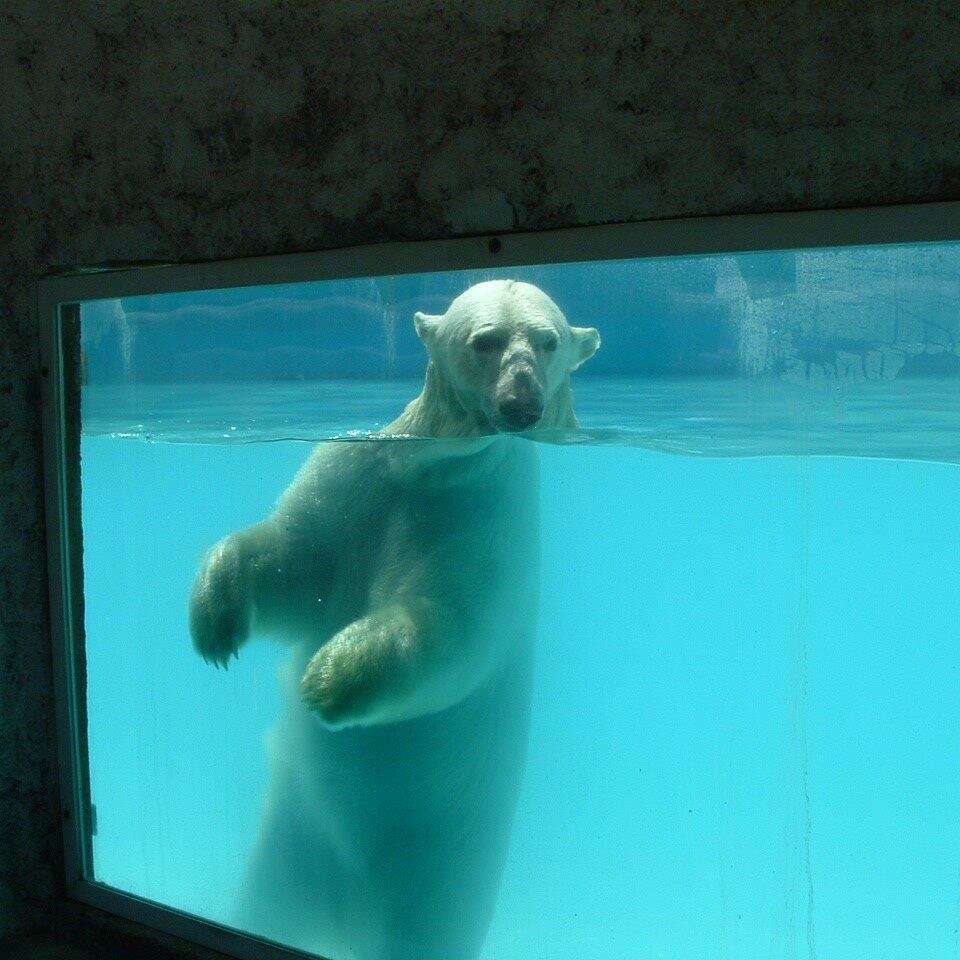 Yupik, who wasn't actually born in captivity — she was born in the wild in Alaska — spent the first year of her life with her mother and brother. But in 1992, Yupik's mother was shot and killed.
"The reports are that her mother was shot, but I'm not sure under what circumstances, whether it was hunting or as a 'nuisance bear,'" Woodyer said.
Shortly after their mom's death, Yupik and her brother were temporarily moved to the Alaska Zoo. Unfortunately, Yupik's brother died at that zoo from a freak accident, leaving Yupik alone. Yupik was transferred to Morelia Zoo in Mexico, where she's been living ever since.
"When we first visited her, the walls were so high, and ... the only way to view her was through the window into her pool," Woodyer said. "And that was because previous to that, people were throwing garbage into her enclosure. After that, they built a platform for people to stand up on and look over at her, but I think the same thing happened to her — people were throwing stuff into the enclosure."
Besides getting trash thrown into it, Yupik's enclosure was made of concrete, and she didn't have any natural material to lie on, Woodyer said. When Zoocheck complained to the director of Morelia Zoo, the staff made some improvements to her enclosure.
"They put in a sunshade, and put in a bit of natural substrate for her, and started burying her food and creating some enrichment ideas," Woodyer said. "Before they just let her sit there in the heat."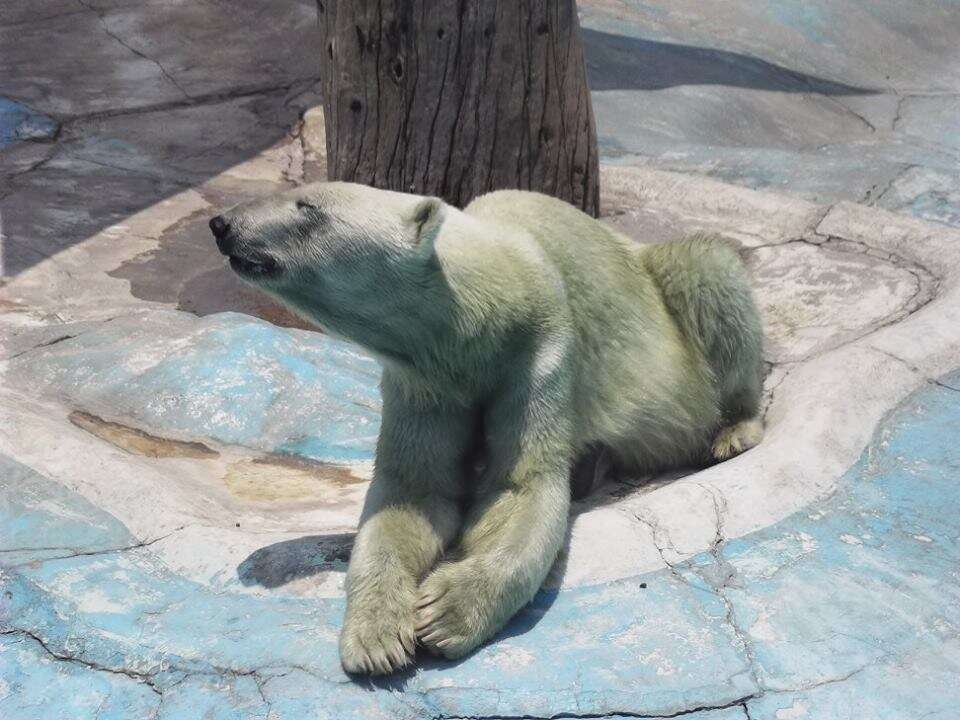 But despite these upgrades, the zoo couldn't change the region's climate, which is far too warm for an animal used to living in cold, icy weather.
"The temperature [at Morelia Zoo] ranges from around 60 degrees Fahrenheit to 84 in the summer months during the day," Woodyer said. "In the wild, when temperatures get up as high as 55 degrees, polar bears go into the Arctic Ocean to cool down or they would die from heat prostration. The heat has caused Yupi to lose her layer of fat, which she should have in order to be healthy. She also cannot exercise or she would overheat, so she has significant loss of muscle mass."
While Yupik has a pool to swim in, the water isn't cold enough, Woodyer said zoo added a small air-conditioned room, but it didn't help much.
"It [the air-conditioned room] was so tiny, and they could only get the temperature down as low as 15 degrees Celsius," Woodyer said. "For a polar bear, that's about the hottest they should be dealing with."
Based on these issues, Zoocheck has been campaigning to move Yupik to the Yorkshire Wildlife Park in the United Kingdom, which Woodyer believes would provide a better — albeit not perfect — environment for the polar bear.
"Yorkshire will provide a large natural enclosure with a big swimming area in a much cooler climate," Woodyer said. "Other polar bears are nearby so that she will be able to see, smell and hear them, as well as an enrichment program that focuses on polar bears' biological and behavioral needs."
Yet, for years, Morelia Zoo claimed that Yupik couldn't be moved because she had a heart condition, according to Woodyer. But when Zoocheck talked the zoo into letting a vet team give Yupik a medical exam, they figured out that she'd been misdiagnosed.
"We found out that she did not have a heart condition, and although her condition is depleted from living in a hot climate, she's certainly healthy enough to be transported, and she could live 10 more years if she were in a better environment," Woodyer said.
But now there's finally a ray of hope for the polar bear — according to Woodyer, the director at Morelia Zoo has agreed to allow Zoocheck to relocate Yupik to Yorkshire WIldlife Park.
The zoo's director, Josué Rangel Díaz, would not confirm whether the transfer is definitely happening, but told The Dodo that the zoo is working to find a solution for Yupik.
"We are working closely with the relevant authorities to analyze and make the best decision regarding the possible transfer of Yupik," Rangel Díaz said. "As administration of the Parque Zoológico Benito Juárez, we thank Zoocheck's participation in the evaluation of our bear and for [their] help in the joint search for a home to Yupik. Animal welfare is a priority for the Government of Michoacan, and we will be happy to work together with any institution that ensure the best conditions for the wild species and in captivity we have."