Little Elephant Was Shot With 20 Arrows For No Good Reason
She had been attacked for "sport."
The elephant family was being chased across a stretch of land in the Maasai Mara Nature Reserve in Kenya. Their assailants, a group of villagers, were using spears and arrows to attack the elephants.
The terrified animals ran as fast as they could, but a 5-year-old female fell behind — and she was hit with 20 sharp arrows.
The vet team, led by Dr. Campaign Limo, was able to safely capture and treat the young female elephant, as well as two older elephants who'd been hit by arrows. Thankfully, none of them needed to be taken to a rehabilitation center for additional care — instead, they all walked away.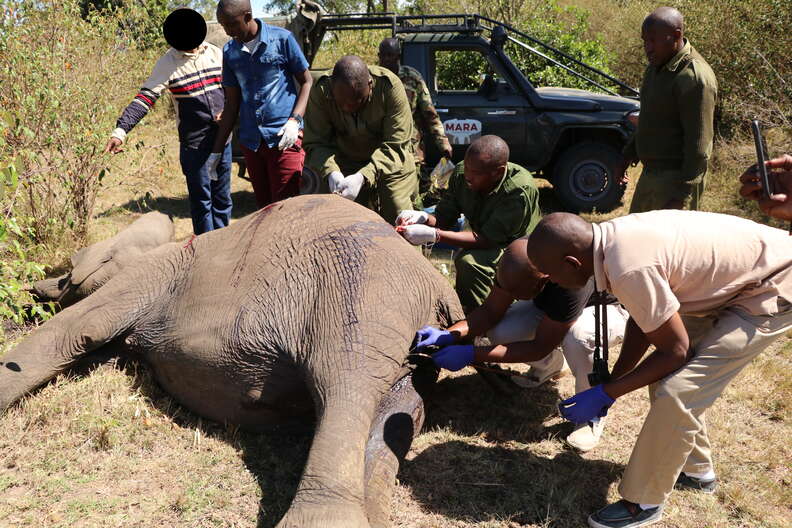 "For this young female, while she had been targeted with a substantial and shocking number of arrows, none of these were poison arrows," Rob Brandford, executive director of the DSWT in the UK, told The Dodo. "Elephants' skin is very thick and so, while the wounds were serious in places and would have caused immense pain, none of them was life-threatening. Of course, combined, they were a greater risk, however with strong antibiotics administered, infection should be mitigated and she should make a full recovery."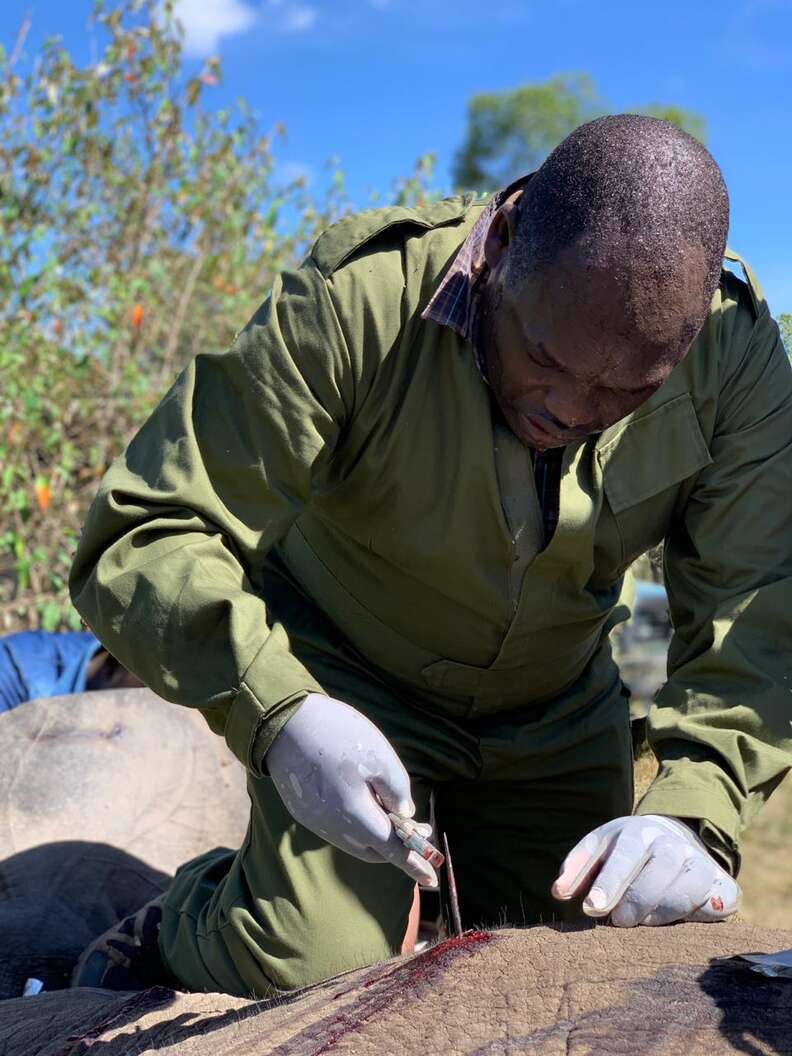 However, the rescuers were distressed by the motivation behind the attack, or the lack thereof. It didn't appear that the elephants had been raiding the community's crops, which may have prompted the villagers to get angry. The elephants also hadn't destroyed any property, or gotten into a conflict with people or livestock. It just seemed that the villagers had been attacking the elephants for "pure sport," according to MEP.
"It was an angry mob of young men from the village that were aggressively pursuing this elephant herd with no cause," Marc Goss, CEO of MEP, told The Dodo. "The MEP informant literally witnessed the elephants trying to get back across the Mara River at dawn into the safety of the conservancy, and the crowd reacted by cutting them off and chasing them back towards their community while attacking them with arrows."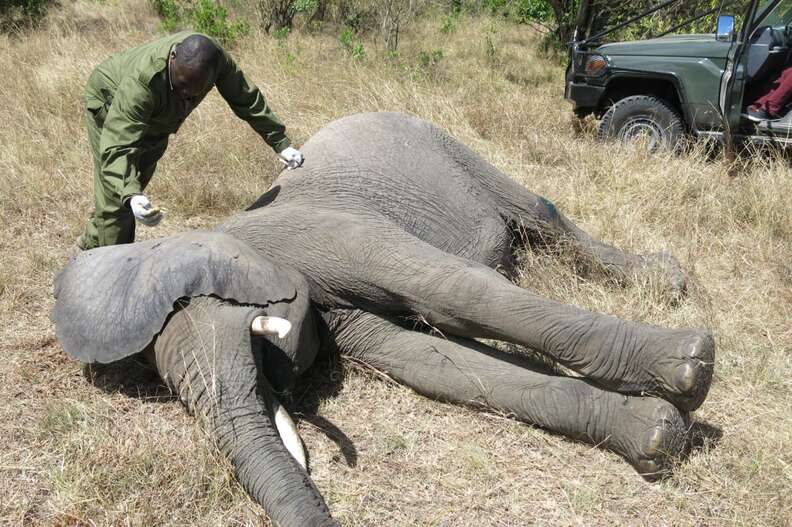 At the same time, Goss acknowledges that there are complicated issues at play in the human-elephant conflicts like this one.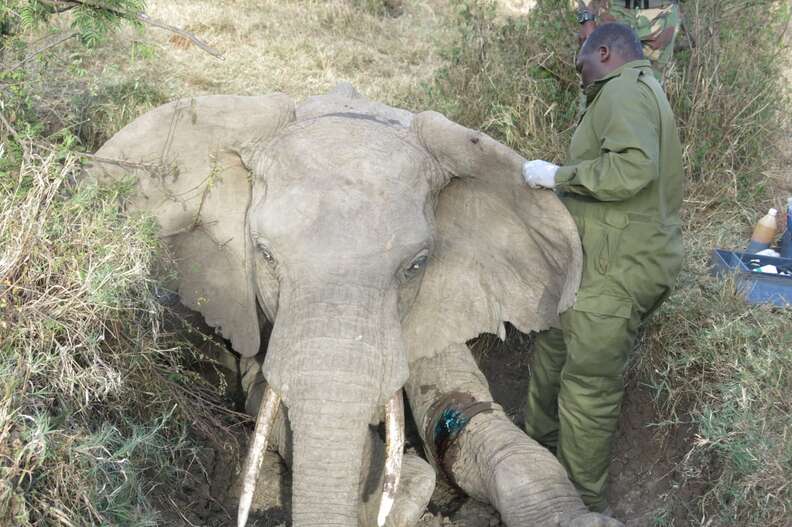 "Though the people in the community look bad in this situation, the issues of land use in the Mara are complex," Goss said. "There is a war of space going on in the Maasai Mara where the population is growing and the amount of land set aside for wildlife is insufficient. The work MEP is doing will hopefully help determine the future of this ecosystem and the wildlife and people that depend on it."
Sadly, conflicts between people and wildlife aren't going to disappear overnight — but everyone is delighted by the success of this particular rescue operation.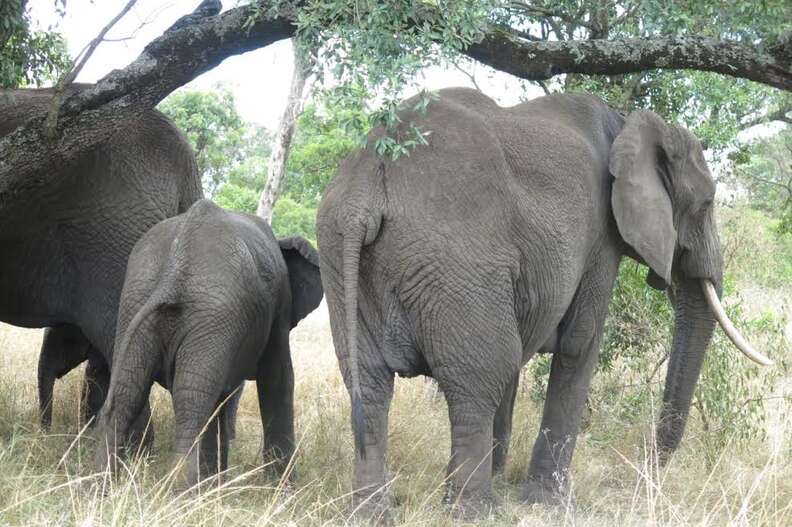 "After the sheer horror for all the teams on the ground in witnessing the female elephant with 20 arrow wounds, the majority of which were sticking into her body ... the highlight was removing that last arrow, and knowing that thanks to our combined efforts we had saved her," Brandford said. "Had MEP not responded when they did, she would have been hit by more arrows, and it would have been likely she would have been killed as a result. So knowing she'd been saved ... that is one of the most uplifting elements of our veterinary work and why our vet teams exist."