Two dozen beloved grizzly bears living in the Greater Yellowstone ecosystem just got their lives back this week to the great joy of the people who have been fighting to protect them.
"So many people poured their hearts and souls into saving these grizzly bears," Matthew Bishop, an attorney with the Western Environmental Law Center, one of the organizations that fought to protect the bears, said in a release. "And in the end justice prevailed."
A federal judge has now restored protections to the bears at the last minute, saying that the USFWS acted "arbitrarily and capriciously" in delisting the bears from ESA protections without sufficient evidence that the bears weren't still vulnerable to extinction. The decision saved the lives of the two dozen bears who would have been gunned down in the Idaho and Wyoming hunts, and potentially many more in the future.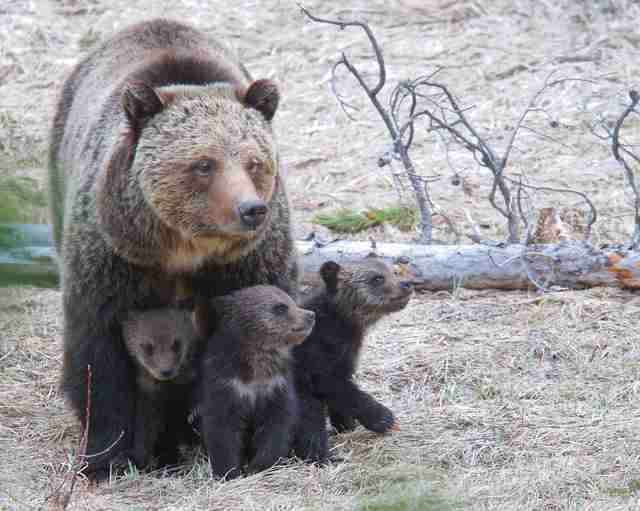 "The importance of today's ruling cannot be overstated," Bethany Cotton, wildlife program director for WildEarth Guardians, said on Monday. "Now, not only do the Yellowstone region's bears have a fighting chance, so too do grizzlies across the lower 48. We are gratified the court ... stepped in to stop a cascade of events that would have put this already struggling icon of the West closer to extinction."