The lives of 24 grizzly bears could be up for sale to trophy hunters even though so many people want to save them.
Considered an endangered species since 1975, grizzly bears around Yellowstone and Grand Teton National Parks were stripped of protections last year — and now Wyoming has proposed a trophy hunt that suggests a bleak future for the bears.
"Wyoming's reckless hunt ignores the fact that grizzly bears remain endangered in Yellowstone and across the West," Andrea Santarsiere, a senior attorney at the Center for Biological Diversity (CBD), said in a press release about the plan issued on March 9. "It's tragic that these imperiled animals will be shot and killed so trophy hunters can stick heads on their walls."
Over 100,000 people have already signed a petition opposing the hunt, which would take place in the fall. The protest isn't only motivated by a love of grizzly bears, but also concern about the ecotourism benefits brought to the region by people willing to travel to catch a glimpse of these beautiful animals in the wild.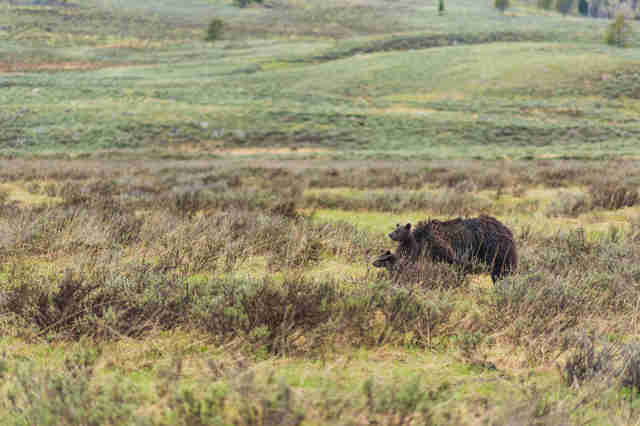 When faced with the choice of whether to allow a hunt in Montana, the state decided protect the bears from hunters instead, a decision that overjoyed conservationists. But Wyoming's move is making people fearful for the future survival of these bears.
"It's horrific that Wyoming doesn't see the intrinsic value that these bears bring to the state's landscape," Santarsiere said.
It used to be that 37 distinct grizzly bear populations thrived across the U.S. That was back in 1922. Today, just six of those populations survive — the other 31 populations were killed off or died because of habitat loss. It's estimated that just 1,200 grizzly bears survive in the country today.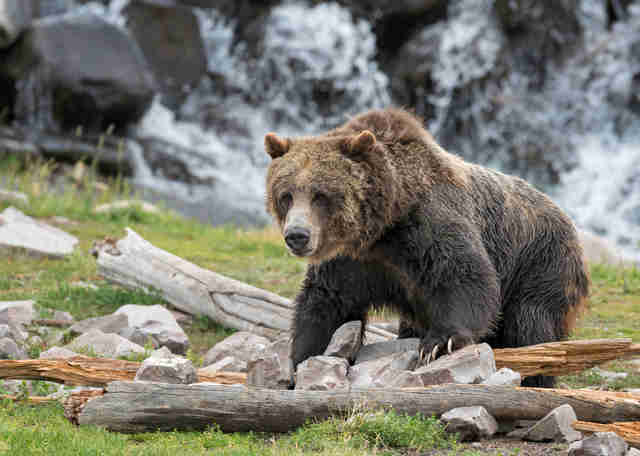 "Yellowstone's amazing grizzly bears are loved by people around the world," Santarsiere added. "They deserve a real shot at survival."