Woman Is Shocked To Find A Bobcat Running All Over Her Roof
He was chasing a squirrel 😂
Michelle Kloese was enjoying a peaceful morning on Sunday when she suddenly heard a strange commotion coming from outside her Florida home. She went out onto her screened-in porch to check it out — and was shocked to see a bobcat running around in a frenzy, chasing a squirrel through her yard.
Kloese watched the bobcat as he frantically chased the squirrel all over the place — and when the squirrel decided to run up onto the roof of her porch, the bobcat was not about to back down from the challenge.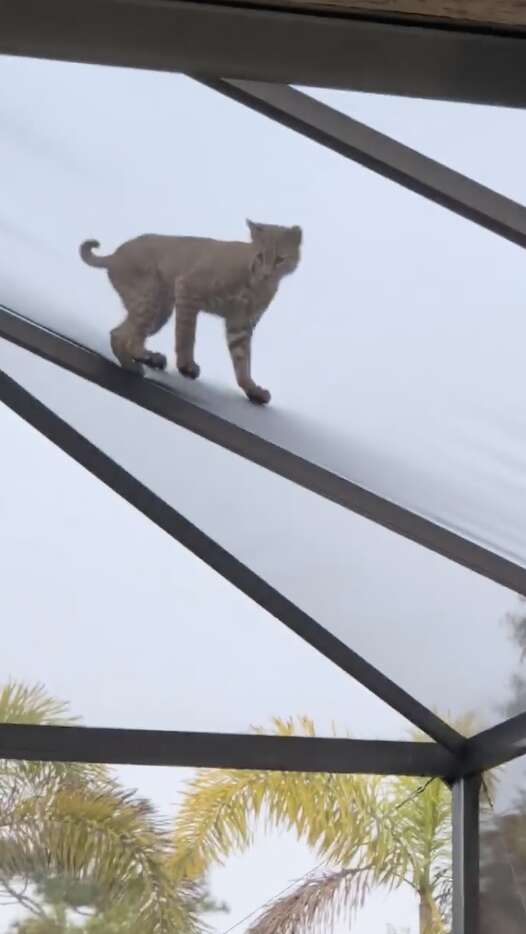 "My first reaction was, 'I hope my screens aren't ripped,' then changed to, 'I hope he doesn't fall through the screen,'" Kloese told The Dodo. "I was so excited because I love spotting wildlife."
The bobcat simply would not give up on trying to catch the squirrel …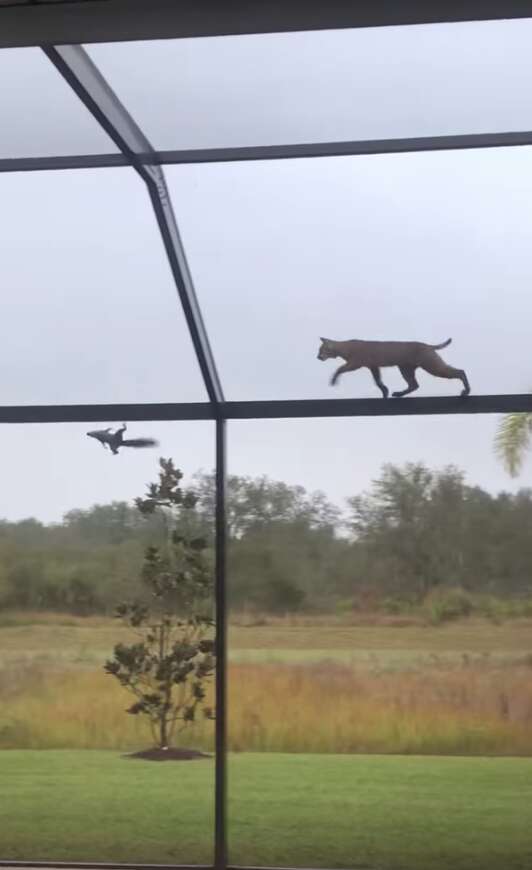 … and looked a lot like a giant house cat, stubbornly chasing a toy around and refusing to give up.
Knowing the encounter was a rare one, Kloese took out her phone and was able to catch a video of the bobcat running all over her roof after the squirrel, and eventually chasing his target into a nearby tree.
"He was on my roof for just over a minute," Kloese said. "He left my yard about 30 seconds after the video ended. I don't think the bobcat saw [me] because he was so focused on his hunt!"
Eventually, the bobcat got bored of chasing the squirrel around. He gave up and decided to move on, but Kloese will never forget the spunky bobcat and the early morning entertainment he provided — and has a feeling he might even be back someday.
"This is the second time I saw a bobcat on my property," Kloese said. "Last month we had three all at once."