Roadside Zoo Has Mistreated Animals For Years — And It's Still Open
"There was a lion in the same cage as a Saint Bernard dog ... I would wonder how long that dog would end up surviving because no matter how 'friendly' they are, a lion is a lion."
In May 2017, a woman stood at the entryway to Wildlife in Need, a controversial roadside zoo accused of mistreating animals. The woman (who asked to only be identified by her first name, Jeannette) wasn't going to Wildlife in Need as a regular guest — she was there was an undercover investigator for PETA.
Before Jeannette even went inside, she saw animals living in shocking conditions.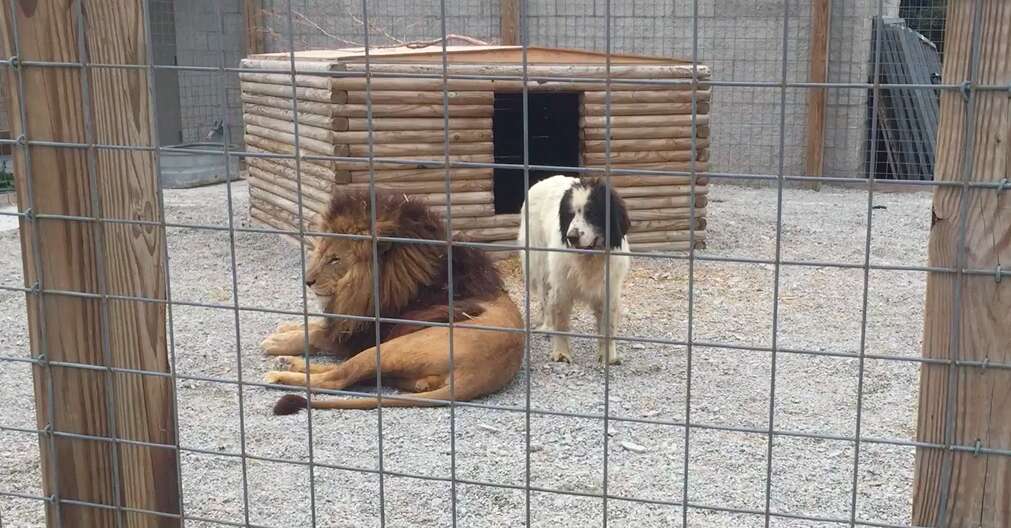 "There were pens and cages outside with animals in them — adult tigers, adolescent tigers," Jeannette told The Dodo. "There was a lion in the same cage as a Saint Bernard dog that I thought was a little bit frightening. I would wonder how long that dog would end up surviving because no matter how 'friendly' they are, a lion is a lion."
She also remembers a wild hyena confined to a terrible cage.
"The hyena was in a really small cage with a gravel ground and a bunch of raw meat lying everywhere, and it was pacing around," Jeannette said. "It didn't seem to me that that was a big enough space for a hyena."
But it was inside the facility where Jeannette witnessed some of the worst things. Tim Stark, the owner of Wildlife in Need, and his staff run events called Tiger Baby Playtimes. During these events, guests pay to pet exotic animals and get their pictures taken with them.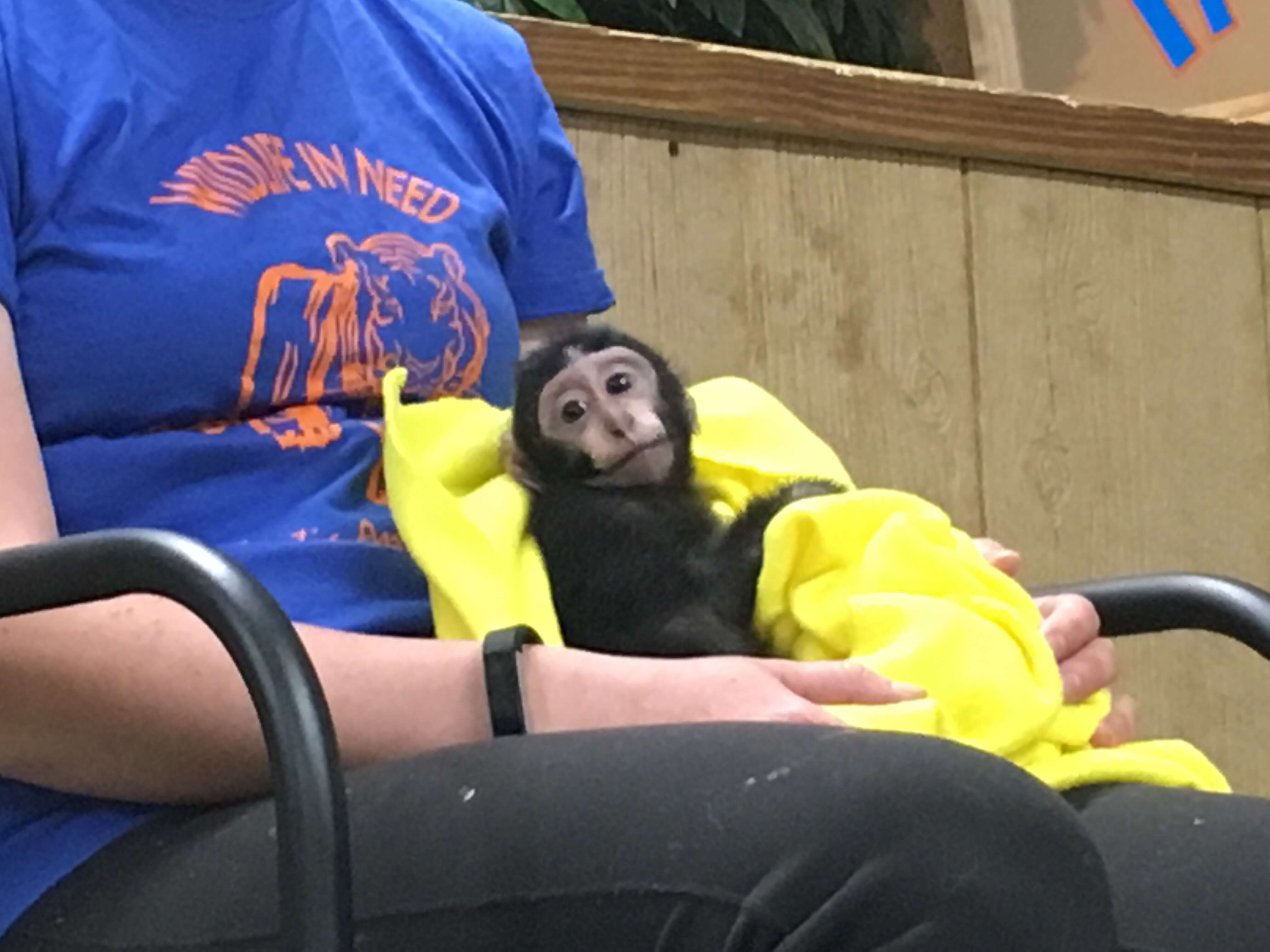 "I was expecting just tigers, but they start the show with other animals first," Jeannette said. "They brought a monkey on a leash out, and it ran around and jumped on people's shoulders."
After the monkey, a sloth came out. Then a marsupial, Jeannette said. The staff also brought out baby tigers, forcing them to play with the guests. If the baby tigers got out of hand, the staff would pull them by their tails, she added.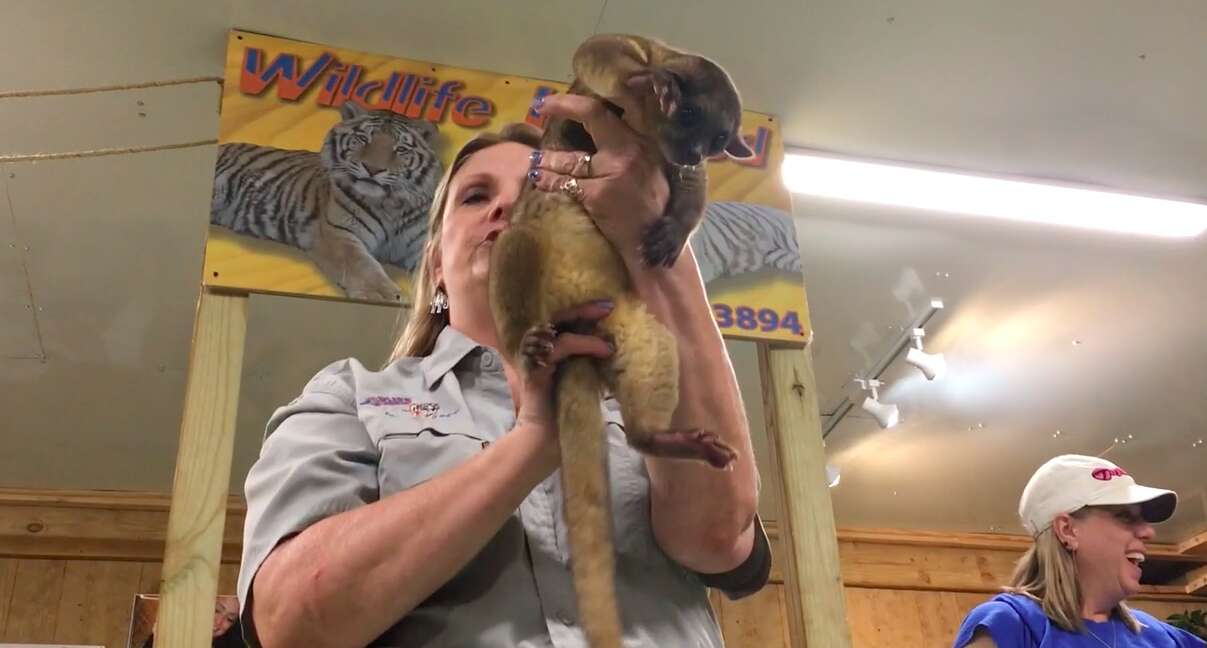 But one of the most distressing parts of the show was when Stark came out holding a very agitated baby grizzly bear.
"He doesn't say how he got this cub, or what happened to its mother, but I don't think this animal should grow up in captivity like this," Jeannette said. "Then, of course, he holds it up in the air by its mouth, and he's screaming and pees. I think everyone was taken aback by it — there was a collective gasp when that happened."
Jeannette recorded the incident and gave the video to PETA, who released it to the public. The video went viral, prompting people to call for Wildlife in Need to close.
The grizzly bear incident, however, isn't the first animal cruelty incident at Wildlife in Need. Stark and his staff members have been known to roughly handle animals, including punching them in their faces, according to PETA.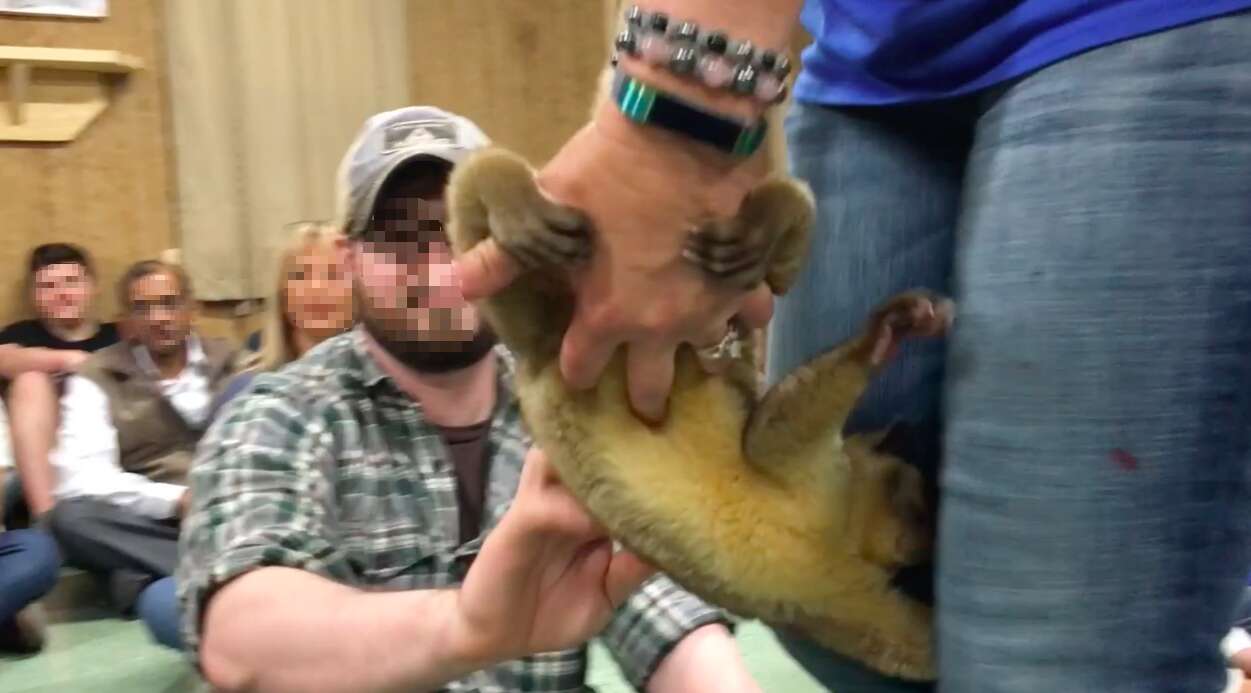 The roadside zoo has actually received 50 USDA violations since 2012, Jenni James, counsel for captive animal law enforcement at PETA Foundation, told The Dodo. "Many of those are repeat citations, and many are for multiple underlying instances of noncompliance," she explained.
"Wildlife in Need's license has been suspended at least twice for exhibiting tiger and lion cubs in direct contact with the public," James added. "The roadside zoo continued to exhibit these animals even during suspension periods, and the USDA has a pending enforcement action against the facility for alleged willful violations of the federal Animal Welfare Act."
Another horrendous incident happened in January 2016, when a building at Wildlife in Need caught fire, which claimed the lives of 41 animals.
Yet, the facility has remained open.
"There have been years upon years of violations," Joel Kerr, executive director for the Indiana Animal Rights Alliance, told The Dodo. "Their license has been suspended multiple times, but they continue to operate through defiance of the USDA orders."
Kerr also expressed concern for the many baby animals at the facility.
"They do the baby tiger shows, so they need a constant flow of baby tigers," Kerr said, explaining that they have to continually breed the animals. "All he [Stark] has said is that they go to other USDA facilities, but that's pretty vague. I'm really curious about where they end up."
Wildlife in Need, however, has a very different opinion of what they do — they seem to believe they're helping animals, and they deny any abuse.
"We appreciate you seeking information, but your concern is unwarranted as any allegations of abuse are false and only driven by radical activist agenda," a spokesperson for Wildlife in Need told The Dodo. "These allegations fuel unnecessary investigation by the USDA. Our Animal Ambassadors that call Wildlife in Need their home are safe, well cared for, and most importantly — loved."
But animal welfare advocates hope to see the facility closed down — and the animals rehomed in appropriate facilities.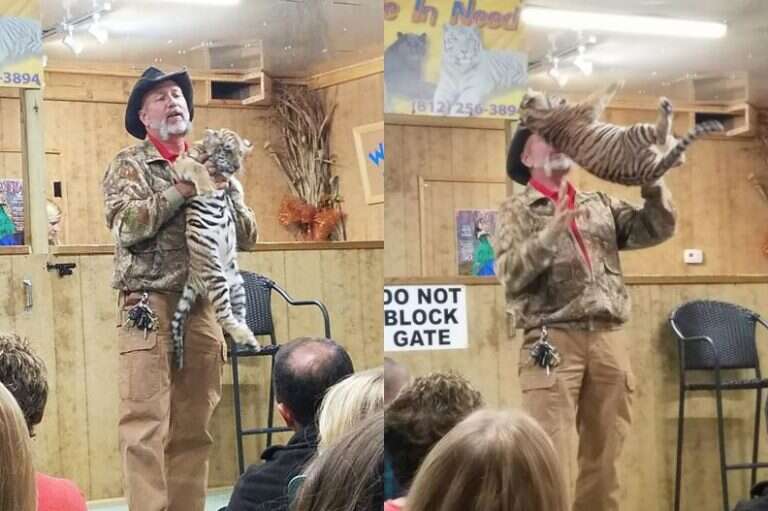 "Tim Stark's roadside zoo, Wildlife in Need, is a cesspool of cruelty," James said. "His laundry list of alleged animal welfare violations includes encouraging staffers to hit tiger cubs with riding crops and visitors to punch them in the face during his Tiger Baby Playtime encounters. A recent video of him gleefully terrorizing a screaming bear cub should be enough for the USDA to revoke his license and move the animals to reputable sanctuaries far away from their tormentor."
To help continue investigations of Wildlife In Need, you can
make a donation
.