Rare Wild Kittens Were Just Caught On Camera For The First Time
"Then, it happened. Three pairs of eyes gleamed back."
The sand cat is one of the most elusive wild cats on the planet — but Grégory Breton, who had worked with captive populations of sand cats, was determined to find them in the wild, even if that meant dodging sandstorms and roughing it in the African desert.
Breton, who is a managing director at Panthera, started looking for the wild sand cat in 2013 in the North African desert. But the sand cat is perfectly evolved to blend in. The sand cat's fur is, as one would expect, the color of sand. Having learned to hunt small desert rodents, sand cats also barely make any noise.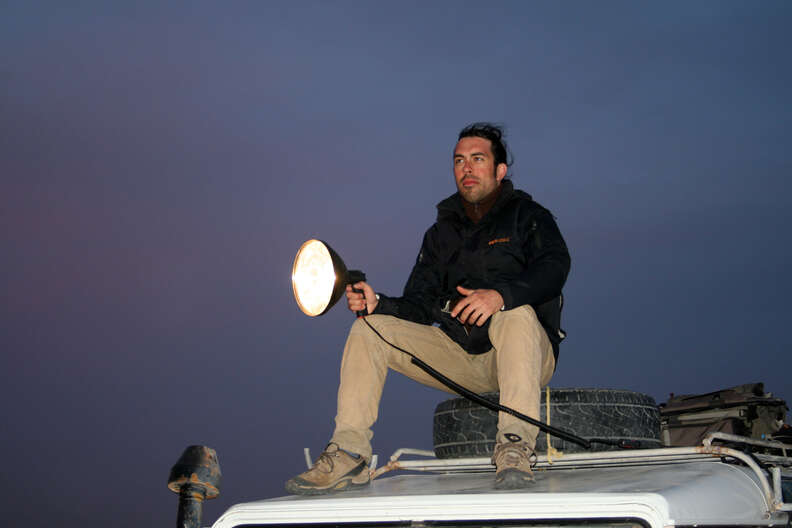 It was 2 a.m. in the desert near Morocco during the last expedition Breton would take looking for a glimpse of the wild sand cat. He was sitting on the roof of the SUV, shining a light into the darkness, when he finally spotted something.
"I was chatting with our local driver, Elhaj, to keep him awake ... [We were] close to giving up," Breton wrote. "Then, it happened. Three pairs of eyes gleamed back."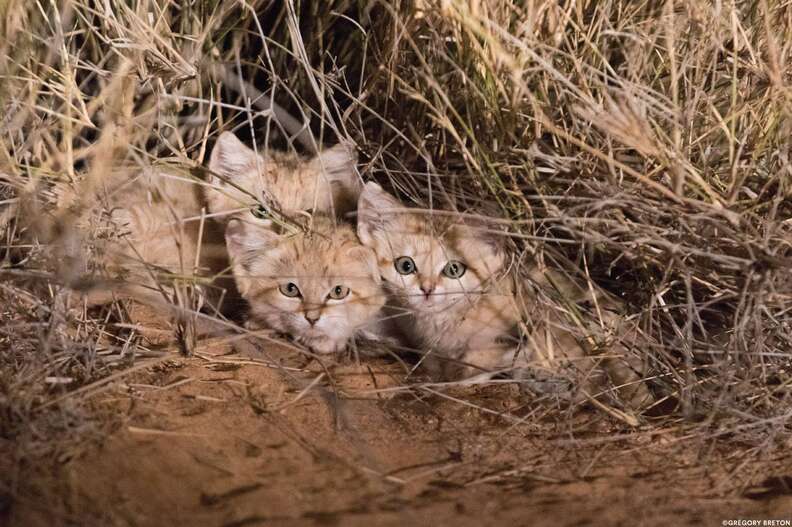 Breton and his team were careful not to startle the kittens. Nearby they noticed a radio-collared adult female who they believed was the kittens' mother.
"If we collect footage of her and follow her for a long period, we can gather data on the natural reproduction cycles and offspring dispersal of this species in the wild — all topics never before documented," Breton wrote.
Because they've been considered so elusive, it has been assumed that populations of sand cats are widespread, not highly vulnerable to human activity.
But Breton's research tracking sand cats may tell a different story. "Sand cats are traveling more than we thought and more than what's been recovered for any other small cats," he wrote. "But we still don't know why — yet ... if the low density is confirmed over time, the species may not be as frequent as believed."
"Ours has been the most extensive research on this species," Breton added, "and it will surely help to protect it."
To help Panthera study and protect these precious wild sand cats, you can
make a donation
.