People Lower Cage Into Deep Well Because Someone's Stuck There
"The situation took a complicated turn."
By the time a team of worried people in India lowered a cage by ropes deep down into a well, they were all desperately hoping that their efforts would work.
It had already been several hours since locals had reported what they saw down at the bottom to the Forest Department, who then contacted Wildlife SOS, which dispatched an emergency rescue team — and a life was on the line.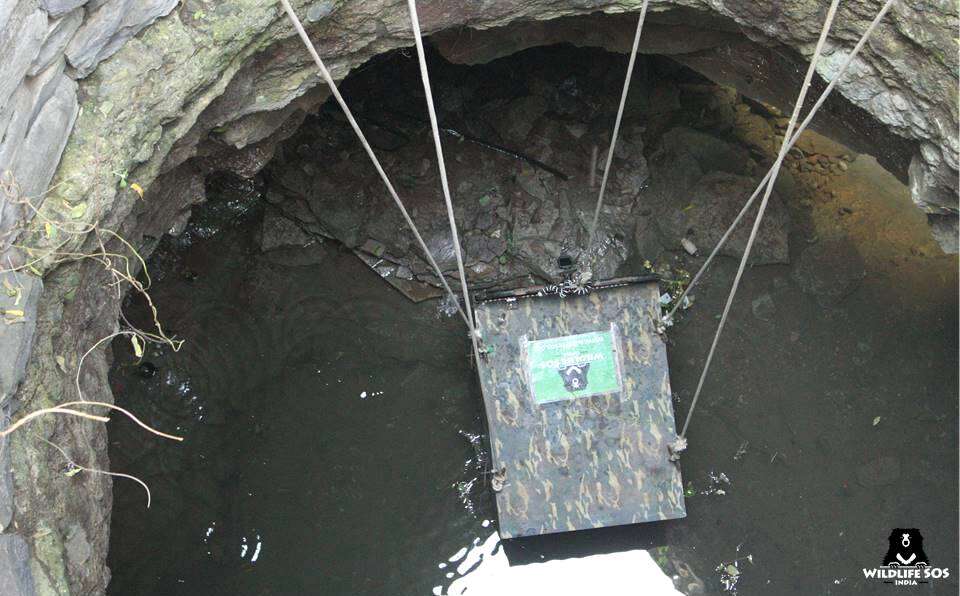 Locals had spotted a lithe and graceful figure 50 feet deep in the well, pacing back and forth in a panic.
It was a wild leopard.
And as tense and dramatic as the moments were when the rescue team tried to get the cat out of danger, what likely went through the minds of the rescuers was probably not about how unusual and worrisome the rescue mission was — it was probably more like, "Not again."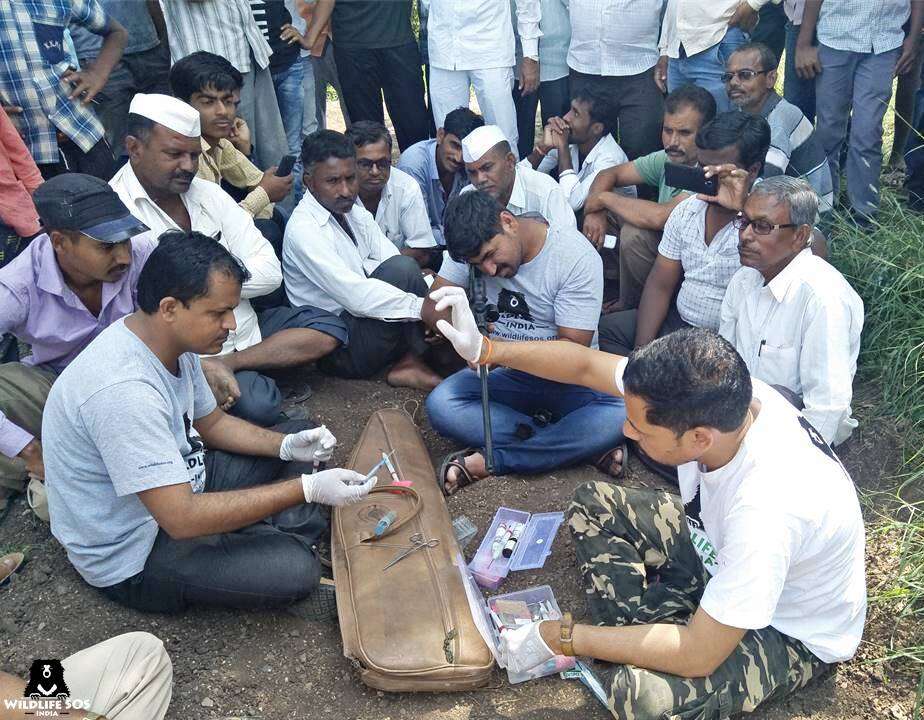 "In the last decade around 1,500 animals, including leopards, jackals, jungle cats, sambars and hyenas, have reportedly died after falling into open wells and uncovered water tanks, making these a growing threat to wildlife in Maharashtra," Wildlife SOS wrote in a press release.
For this leopard, the team's first plan did not work.
"The situation took a complicated turn," Wildlife SOS wrote.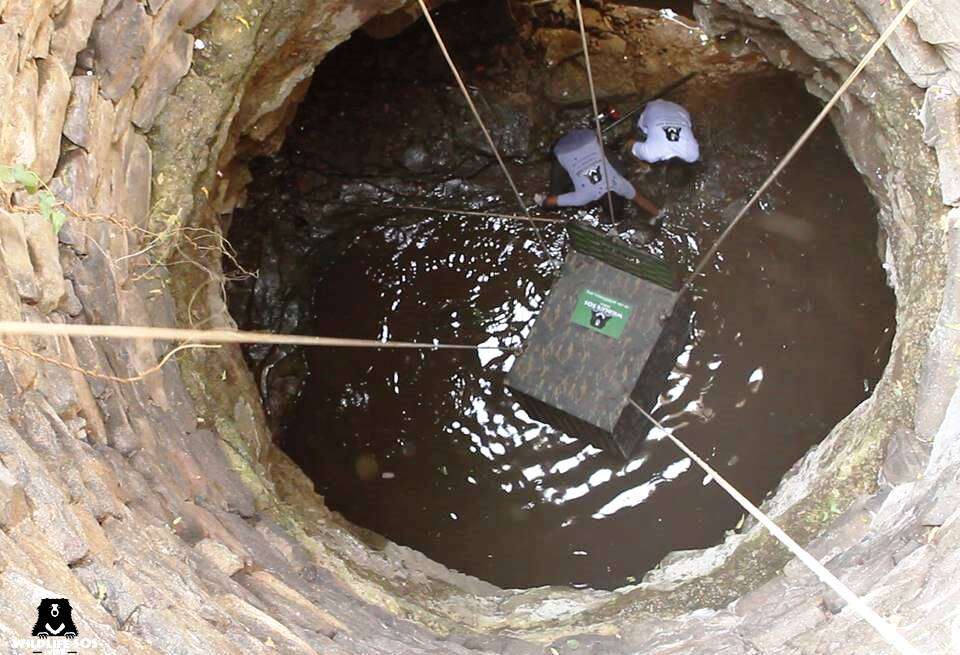 The 11-person team, which included a veterinarian, had hoped that the leopard would voluntarily climb into the cage they lowered 50 feet down into the hole. "On seeing the unfamiliar metal box the petrified animal darted towards a narrow crevice ... A secondary plan had to be put into motion."
This meant that a couple of team members would have to go down into the well and tranquilize the scared animal from a very close distance. Thankfully, this is something they were happy to do.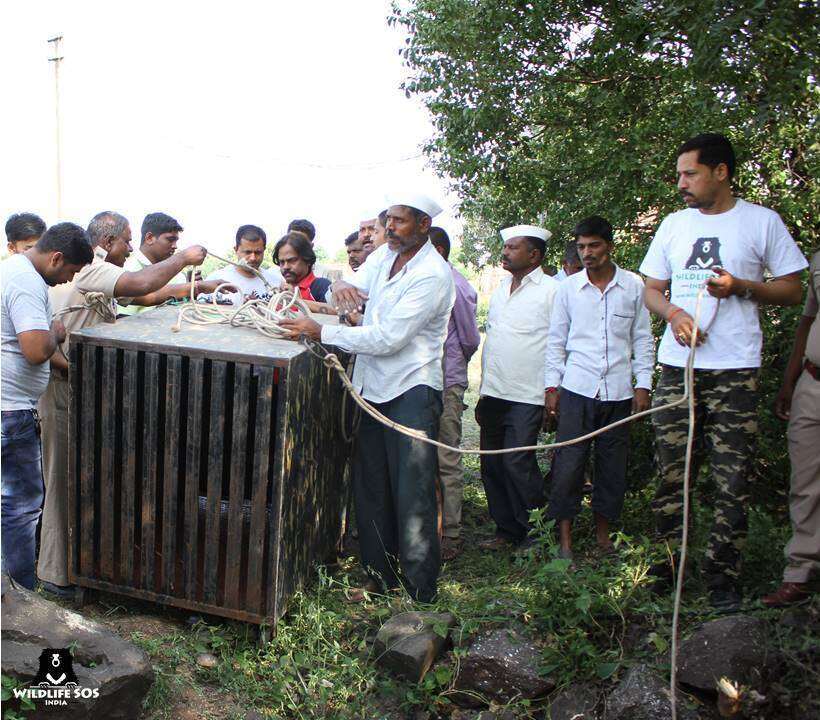 "The entire exercise had to be executed quickly with painstaking care," Dr. Ajay Deshmukh, senior veterinarian at Wildlife SOS' Manikdoh Leopard Rescue Center, said. "Such rescue operations can be dangerous and need careful planning and calibration in order to ensure the safety of the animal as well as people."
By the time the team managed to sedate the leopard, put her in the cage and hoist her out, the rescue mission had taken four hours.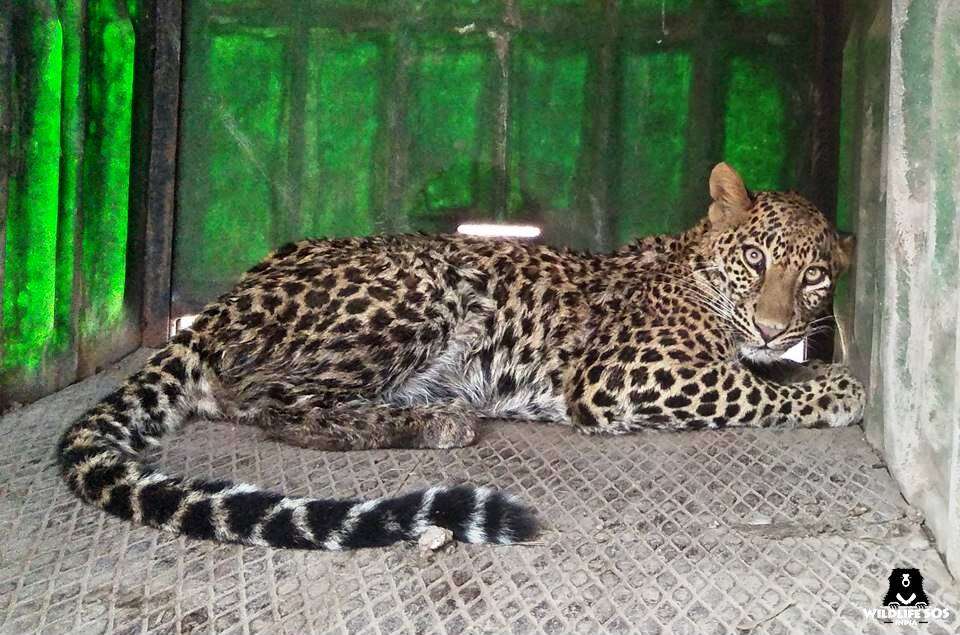 The leopard turned out to be just 3 years old — and thanks to her rescuers' determination, she still has her whole life ahead of her.
"We are keeping her under close observation while she recuperates from this stressful experience," Mahendra Dhore, veterinary assistant for Wildlife SOS, said.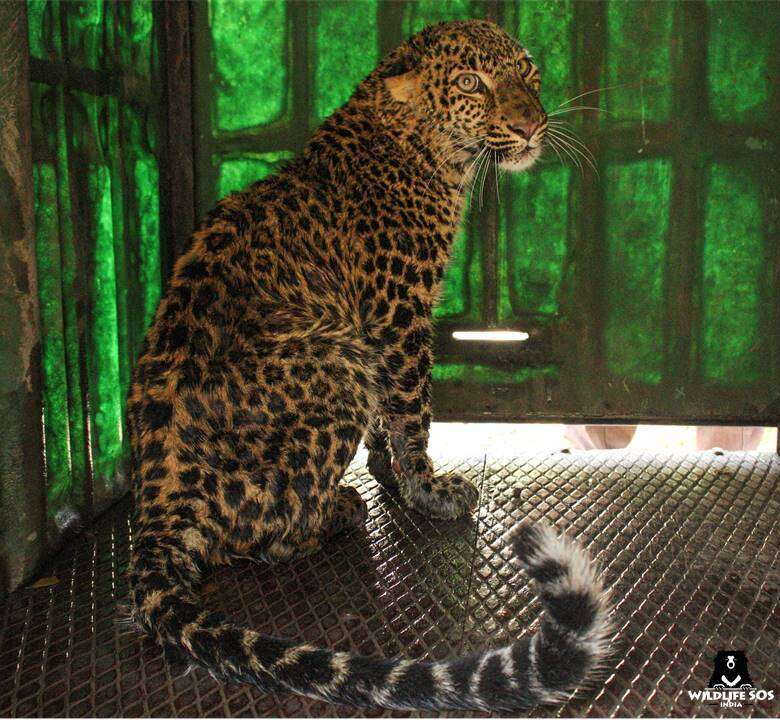 And while her story ends well, people hope that more can be done to prevent such scares in the first place.
"This is an all too familiar scenario in India. Open wells and uncovered water tanks dotting buffer areas continue to pose a threat to animals residing close by," Kartick Satyanarayan, cofounder and CEO of Wildlife SOS, said. "In the interest of public safety, appropriate measures must be taken to prevent such incidents from taking place in the future."
You can
add your name to a petition
asking local authorities to put fences around or cover the open wells that pose such a risk for all kinds of wild animals.