Wild Horses Are Being Rounded Up Right Now — And May Be Sent To Slaughter
There's something you can do to help.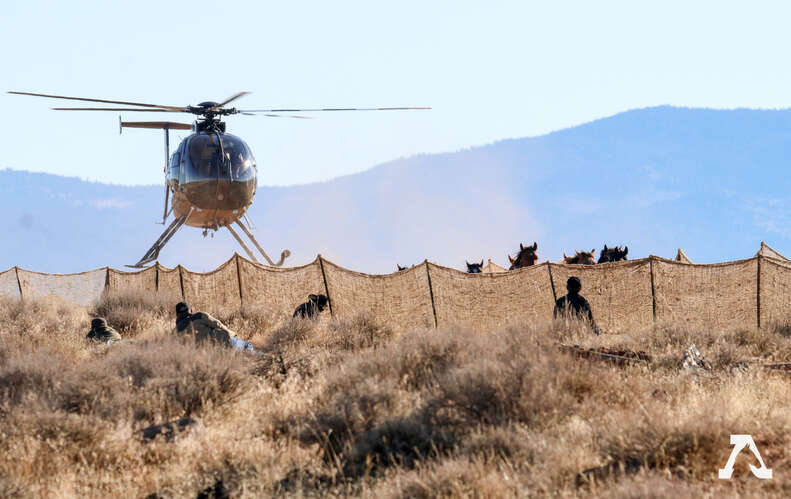 "The Forest Service set a population limit of 206 to 402 horses on 300,000 acres in Devil's Garden Wild Horse Territory while authorizing thousands of cattle and sheep to graze on the public lands within the wild horse habitat," Kuhn said. "In the current roundup, the Forest Service is removing 1,000 horses from two grazing allotments in order for ranchers to turn out cattle again on the public lands there."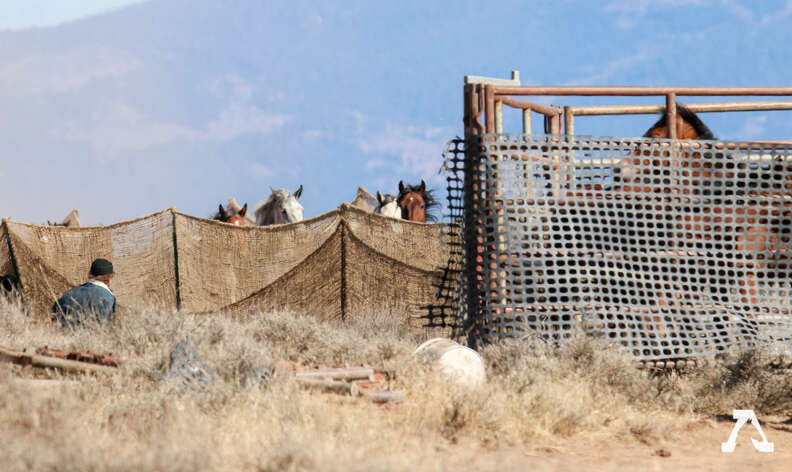 Unfortunately, horse roundups are fairly common in the western states., even though wild horses and burros are protected under U.S. federal law. At many roundups, horses become so stressed and exhausted that injure themselves, and young horses and elderly horses have died as a result.
So far at this roundup, no injuries or fatalities have been reported — yet animal welfare advocates are still very concerned for the horses' welfare, mainly because of the likelihood that they'll end up in slaughterhouses in Canada and Mexico.
"300 older horses will be sent to a Forest Service temporary holding facility," Kuhn said. "For the first 60 days after processing, they will be sold 'with limitation,' with a limit of 24 horses per buyer per day. After 60 days, any older horses not sold will be made available for sale without limitation for $1. Buyers will be allowed to purchase them 36 at a time, on a weekly basis, allowing kill buyers to directly purchase a truckload of horses per week for slaughter until they are all gone."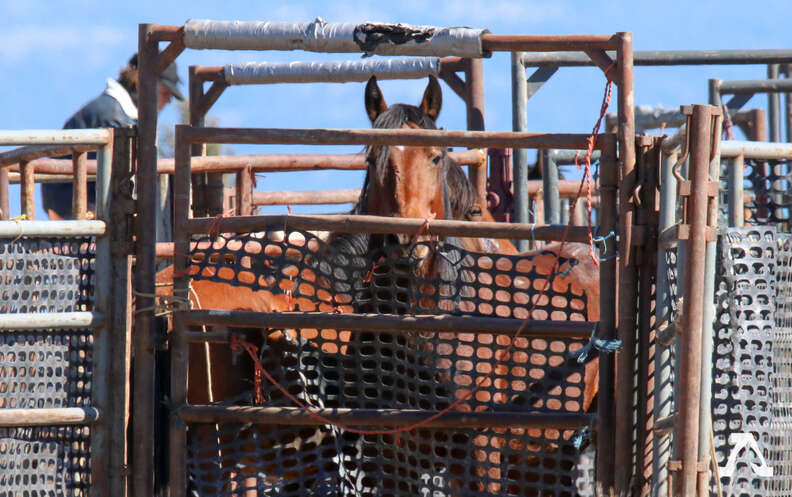 Selling a horse "without limitation" means that they can be bought for any purpose, including slaughter.
It's actually illegal in California to kill horses for their meat, or to export horses to slaughterhouses — but this doesn't seem to be affecting the Forest Service's plans.
"While the Forest Service may try to claim it is exempt from state law, the purchasers of any Devil's Garden horses offered for sale without restriction are not," Kuhn said. "Therefore, any individual who buys Devil's Garden horses for the purpose of selling them for slaughter will be committing a felony."