Guy Does Nicest Thing For Little Frog Clinging To His Car
He spent all day making sure he was comfortable.
It was so early it was still dark and David Steen, a research ecologist, was driving to work at the Georgia Sea Turtle Center when he spotted something green clinging to his window.
As someone who has devoted his life to wildlife, Steen instantly realized what it was.
"I noticed a little squirrel tree frog hanging on for dear life outside," Steen wrote on Twitter. "I rolled down the window and ushered him inside where he kind of relaxed and made himself comfortable."
The little frog perched for a while on the dashboard, where Steen could keep an eye on him, until they arrived together at Steen's office.
Steen's line of work mostly focuses on how to help wild animals in danger because of environmental issues; in this case, the wild animal in need was a bit closer at hand.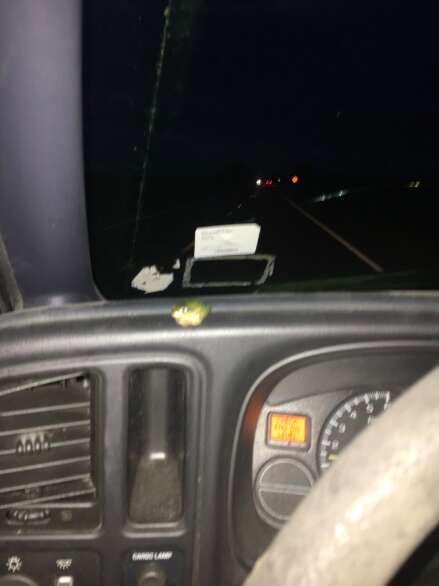 "Because I am a conservation biologist, I am usually focused on working to protect wildlife populations," Steen told The Dodo. "But I also think it's important to show empathy and compassion for the individual animals that we live alongside."
So, after arriving at the office, Steen gave the little frog a plastic bag to hang out in with a moist paper towel. The frog sat on Steen's desk watching him.
"He's been waiting patiently alongside my other outgoing business all day," Steen wrote on Twitter. "Now I get to bring him back home."
On the drive home, the little frog was a bit more secure than on the early drive in to work; he sat in his bag on the passenger seat and Steen even fastened the seat belt to help keep him safe.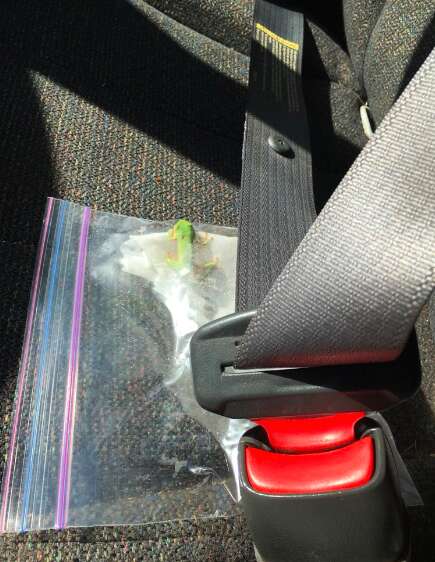 Even as he was saving this little life, Steen kept in mind his larger perspective on issues facing populations of frogs and other amphibians. "Although squirrel tree frogs are not generally of conservation concern because they're fairly abundant, amphibians overall face a lot of problems, including habitat loss and disease," Steen added.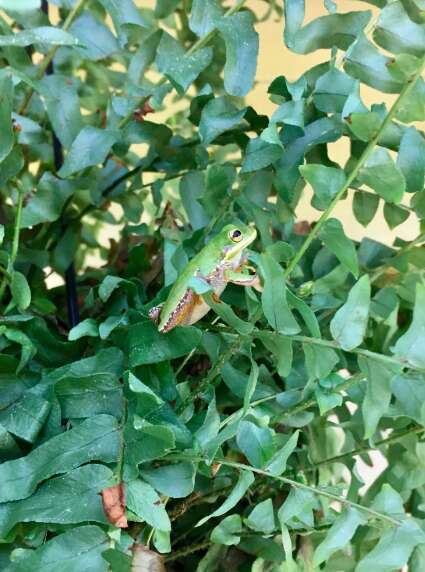 Once back home, Steen found a safe tree for the little guy and set him free. "Farewell," Steen wrote. "Hop forth and eat bugs on my porch and we'll call it even."