This Tiny 'Deer' Is The Size Of A Rabbit
OMG 😍
A hoofed animal the size of a rabbit has tiptoed across the forest floor in southern Vietnam and caused quite a stir.
The silver-backed chevrotain, also known as the Vietnamese mouse-deer, was believed to be "lost to science since 1990," according to a statement released by Global Wildlife Conservation (GWC). Now, the elusive animal has been caught on camera for the first time in nearly 30 years.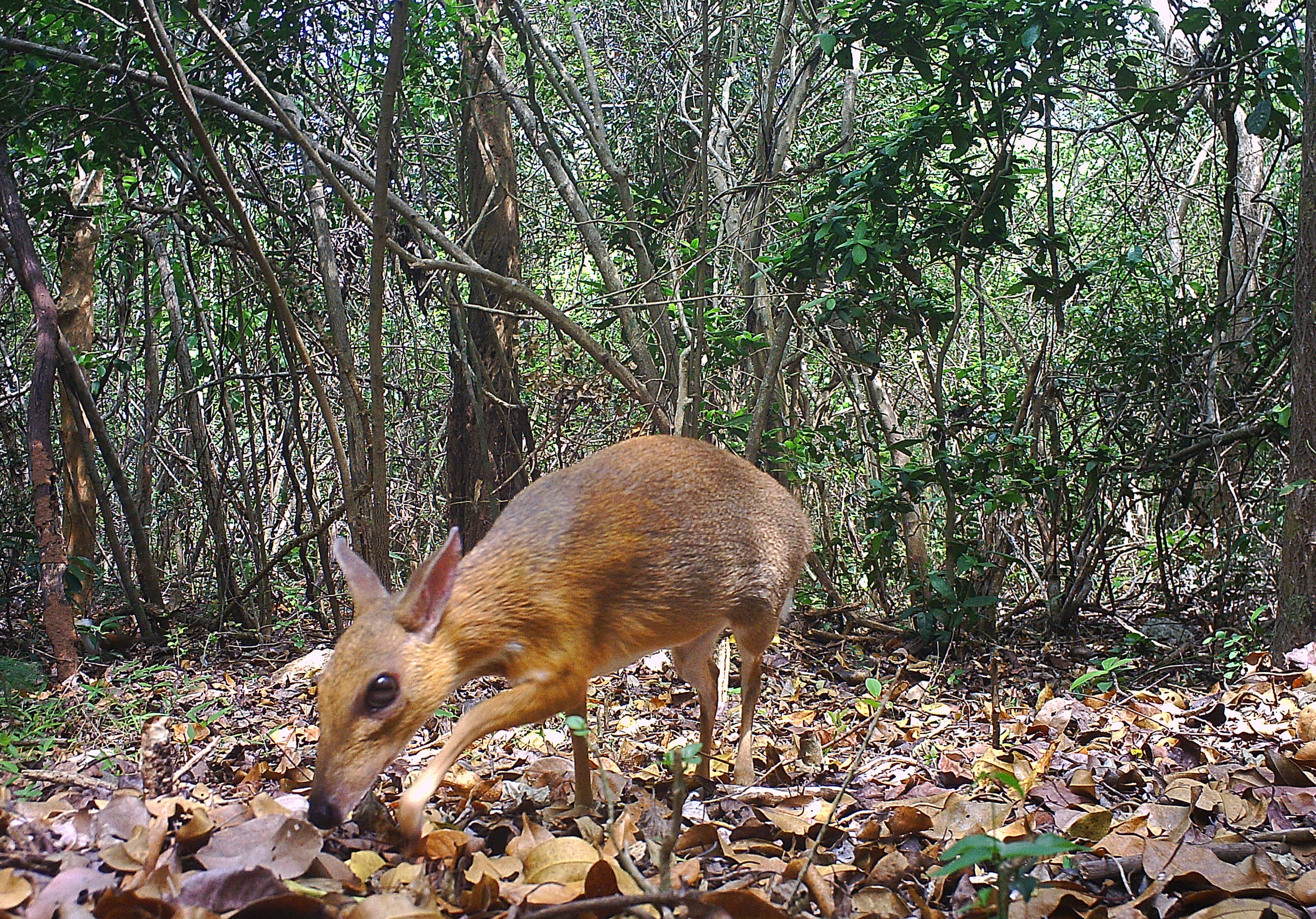 The chevrotain is the world's smallest hoofed mammal, or ungulate, typically weighing less than 10 pounds. They are shy, solitary animals who prefer to hide during the day. Two tiny fangs poke out of the sides of their mouth.
This particular species, the silver-backed chevrotain, is known for their gray speckled fur, which sets them apart from the nine other known species of chevrotain. Spotting these creatures in the wild is a big win for researchers, who first set up camera traps in 2017 after reported sightings from villagers and forest rangers.
"We had no idea what to expect, so I was surprised and overjoyed when we checked the camera traps and saw photographs of a chevrotain with silver flanks," An Nguyen, associate conservation scientist for GWC and expedition team leader, said in a statement.
"For so long this species has seemingly only existed as part of our imagination," she added. "Discovering that it is, indeed, still out there, is the first step in ensuring we don't lose it again, and we're moving quickly now to figure out how best to protect it."
Little is known about these shy animals or the threats they face. However, indiscriminate hunting done with snare traps is common practice in the coastal forests of Vietnam.
Finding the silver-backed chevrotain is the first step toward protecting the species, Andrew Tilker, Asian species officer for GWC, told The Dodo.
"The species occurs in an area that is known to be under immense pressure from snaring," Tilker said. "With this overarching threat in mind, we felt that it was important to try to assess the conservation needs. My colleagues and I feared that, otherwise, it could slip into a silent extinction."

"Now that we have confirmed the existence of at least one population, the real conservation work can begin," he added.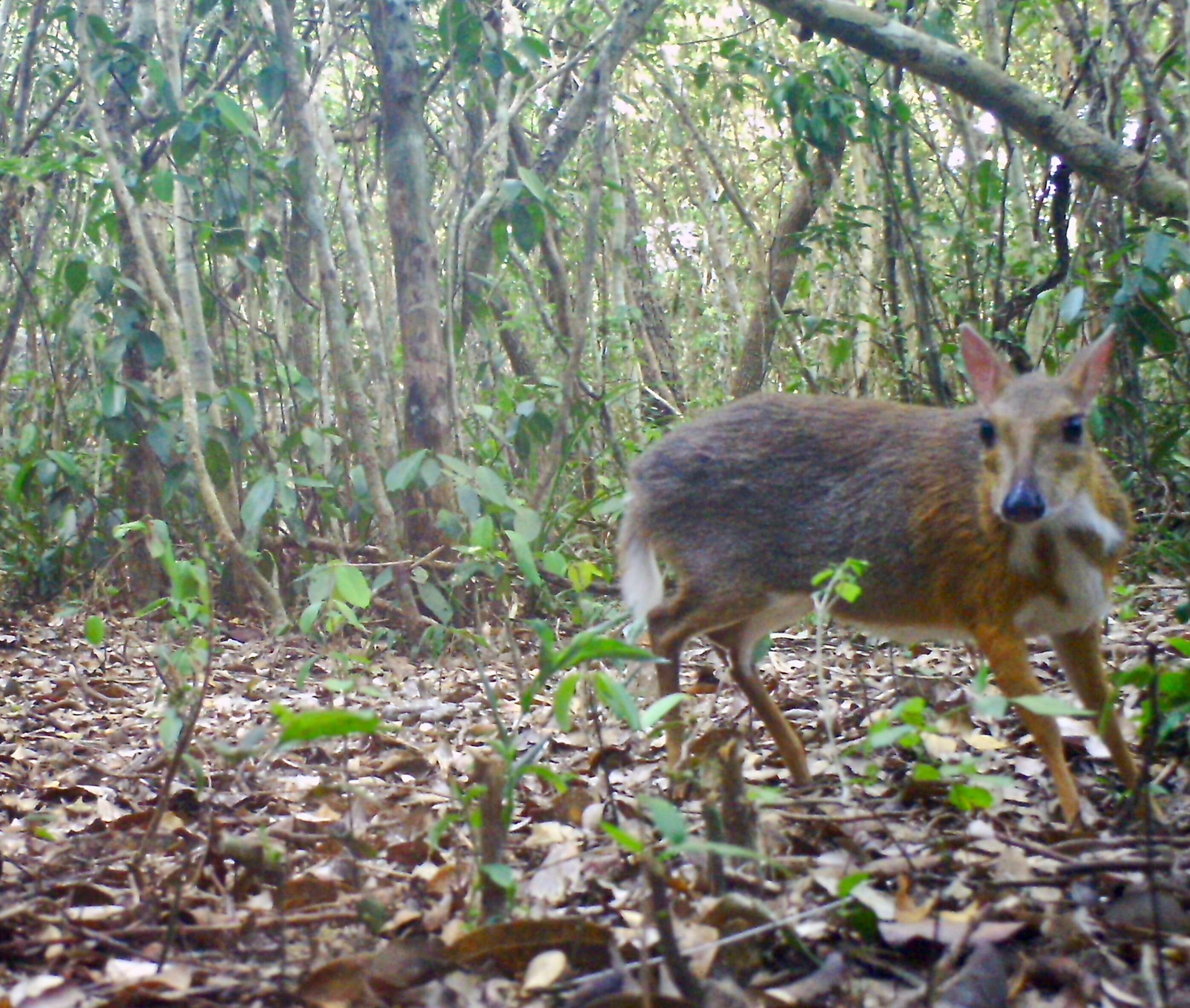 Tilker is also hopeful that by working with local communities, more "lost species" like the silver-backed chevrotain will soon be rediscovered.
"I am hopeful that, in a year's time, several other species on Global Wildlife Conservation's 'Top 25 Most Wanted' list will no longer be considered lost," Tilker said.