Paige Herriott was outside in her garden when out of nowhere, a blue bird landed on her and refused to fly away. After looking at him a little more closely, she realized his legs were badly tangled up in some sort of hair.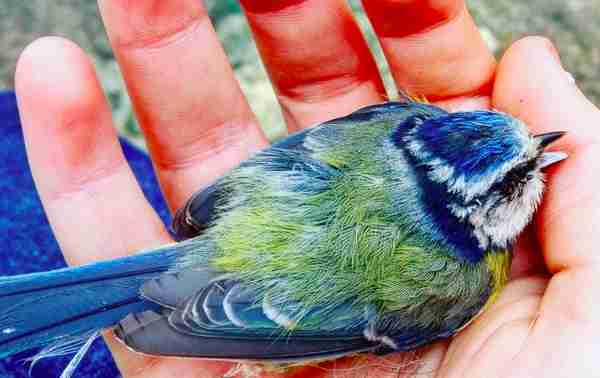 The little bird clearly needed help, and had landed on Herriott to ask for it.
The debris the bird was tangled up in appeared to be horsehair or some other kind of animal hair, which birds often use to make their nests. The little guy was probably working on building his nest when he got a tad tangled up, and decided to try and find someone to help untangle him.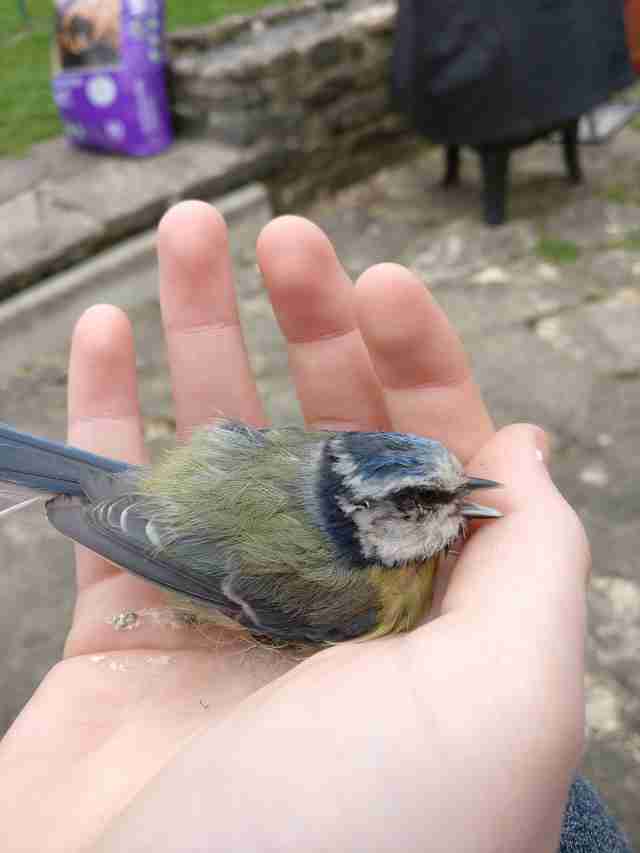 "The hair wasn't cutting off blood or anything but it was a bit of a pickle," Herriott told The Dodo. "It took about five minutes to untangle his legs."
Finally, Herriott managed to get him unstuck. After freeing him, she set him down, expecting him to fly away immediately — but he didn't.
"I put him on a log pile and gave him some mixed birdseed and some water; he stayed there for around two minutes," Herriott said.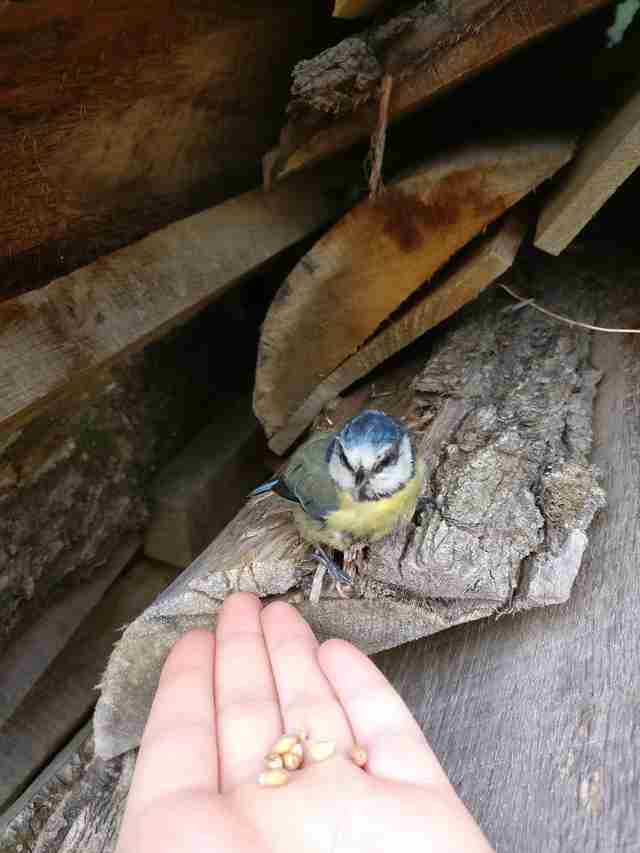 After taking a few minutes to rest and regroup, the bird began to fly off again — but first, landed on Herriott's head for a second before finally flying away for good. It was almost as if he was thanking her for helping him.
The bird was clearly very grateful to Herriott for setting him free, and it seems he picked the right person when he randomly landed on her, hoping for a little act of kindness.