Injured Swan Can't Believe She's Reuniting With Her Lifelong Mate
"It was very emotional" ❤️️
When swans perform a courtship dance, their necks bow to form a perfect heart. And two mute swans are feeling especially loving after being recently reunited by the UK nonprofit Swan Support.
Last month, Wendy Hermon, operations director of Swan Support, received a distressing call. A passerby had spotted a swan with a smear of blood across her cheek sitting on a clutch of eggs — her mate nearby was unable to help her.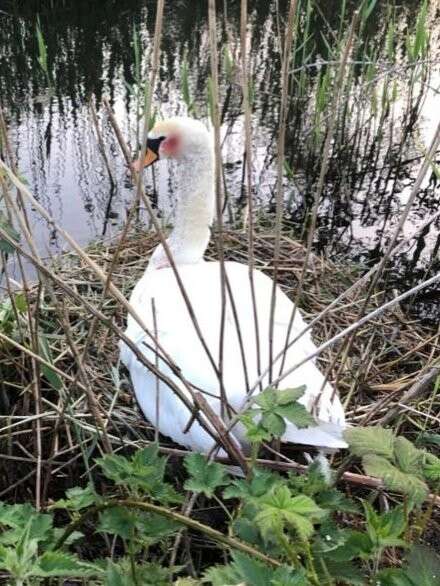 "Both swans were from a lake in Thatcham in Berkshire," Hermon told The Dodo. "The female was sat on her nest when she was shot."
Rescuers rushed to retrieve the injured swan. The next day, doctors removed the small steel ball from her head. Swans in the UK are property of the queen, so any harm to a swan is considered criminal damage by the police.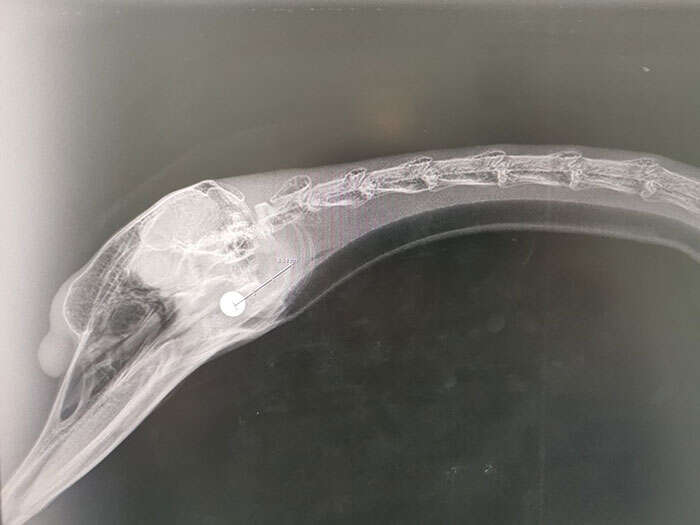 The surgery went smoothly and the resilient swan quickly began to heal. "She recovered very well," Hermon said.
On Tuesday, the swan was ready to be reunited with her lifelong mate. However, her rescuers were not prepared for the powerful display they were about to witness.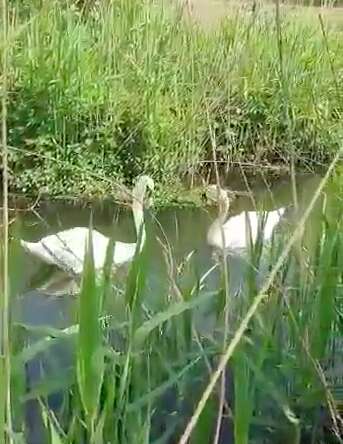 In a video of their reunion, the swan looks around for her mate, and finding him nearby, lifts her head in a joyful greeting.
Both swans swim toward each other, turning their heads from side to side until they gently touch cheeks.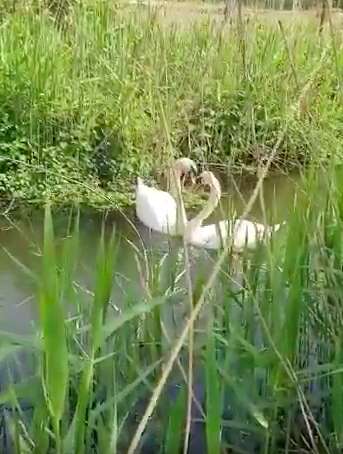 Synchronizing their movement, the swans begin to turn their heads in a display of bonding, clearly thrilled to be back together again. "It was amazing," Hermon said. "They kept on displaying to each other and chatting."
"It was very emotional," she added.
You can watch the touching reunion here:
The rescuers teared up as they witnessed the two swans bowing their heads to create a perfect heart.
"Releasing the swans back into the wild after receiving treatment is the best part of what we do," Hermon said. "It is so rewarding, especially when you experience the reunion."