Baby Bear And Her Mom Forced To Pose With Tourists All Day
This is why you should avoid these tourist traps when traveling 😢
In a sad video, a man carries a baby sun bear by the scruff of her neck, plunking her down upon a wooden bench. When the baby bear tries to scamper away, the man roughly grabs her and holds her down, wiping her down with a cloth.
In another scene, the bear's mother lies on the same bench, but she doesn't try to escape — she appears sluggish and lethargic as a man cleans her with a cloth as well.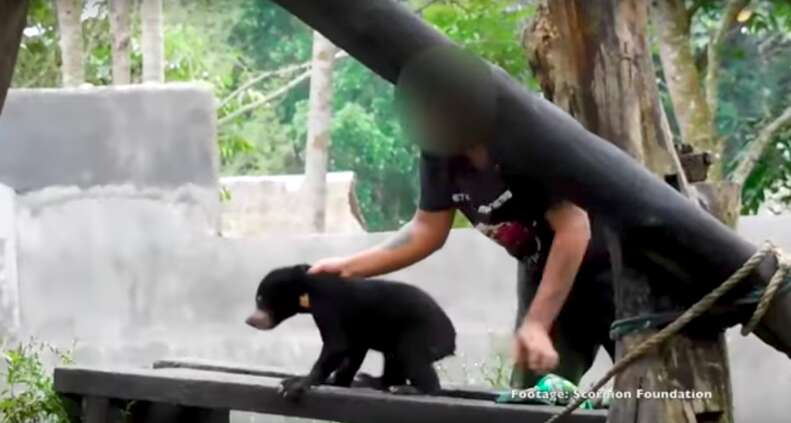 The bears in the video are a mother-daughter duo named Ajib and Marsha. Ajib used to live in the wild, according to Dave Neale, animal welfare director for Animals Asia. But now Ajib resides in captivity with her baby, where they both spend their days posing with tourists for photographs.
This past July, Marison Guciano, director for investigations for Scorpion Foundation, witnessed these scenes when he visited the Bali Elephant Camp, which is run by a company called True Bali Experience in Bali, Indonesia.
"I recorded this myself, disguised as a tourist," Guciano told The Dodo. "The bears are strategically placed at the front of a chocolate shop … so when tourists are having a drink, they can see these two bears."
"Some Western tourists (as seen in the recording) then pay for tickets to pose with the bear and her baby," Guciano said, adding that each paying person or group would get about 20 minutes to spend with the bears.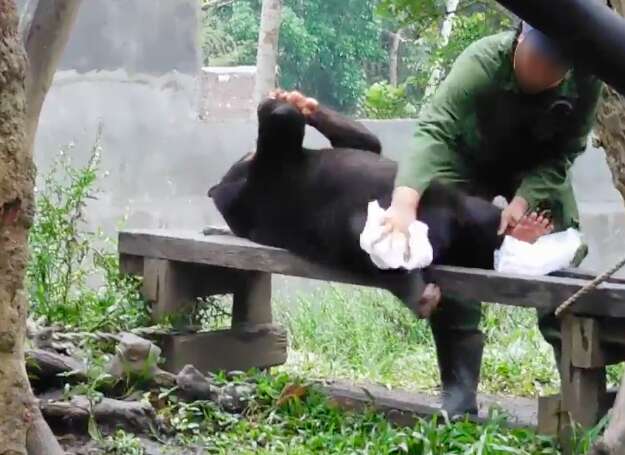 When Neale viewed the footage, he wasn't surprised — tourist operations in Southeast Asia regularly offer photo opportunities with wild animals, he explained.
"For me, it's something that we see all the time, unfortunately," Neale told The Dodo. "It's all too common."
But this doesn't make it right — Neale believes that the bears are miserable in captivity, especially Ajib, who would remember what it's like to be wild.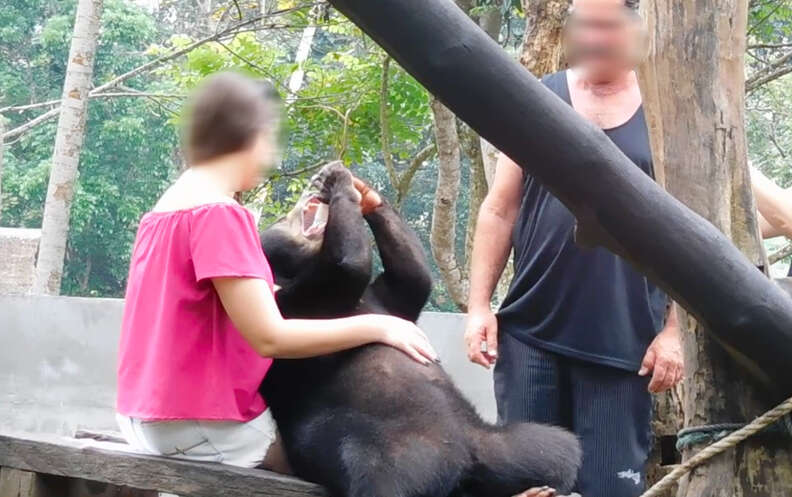 "To be exploited in this way and used for this kind of amusement is quite sad," Neale said.
Neale is also concerned about what goes on behind the scenes.
"I worry about not just what's on the video, but what we don't see, in terms of the lack of choice and the lack of control that these animals are given, by being made to be put into this kind of situation," Neale said. "We haven't seen any evidence of these animals being physically abused or anything like that, but it's just not a particularly great situation for these animals when [there's] the potential to put them into a nice enclosure."
In addition to Ajib and Marsha, there's a male bear — probably the father of Marsha. But he's kept inside a crate all day long, according to Guciano.
"Apparently Ajib, her baby and this third bear are housed in two crates — one for Ajib and baby, the other for this third bear," Guciano said. "If Ajib and her baby are being used as photo props, then this third bear remains in his crate all day."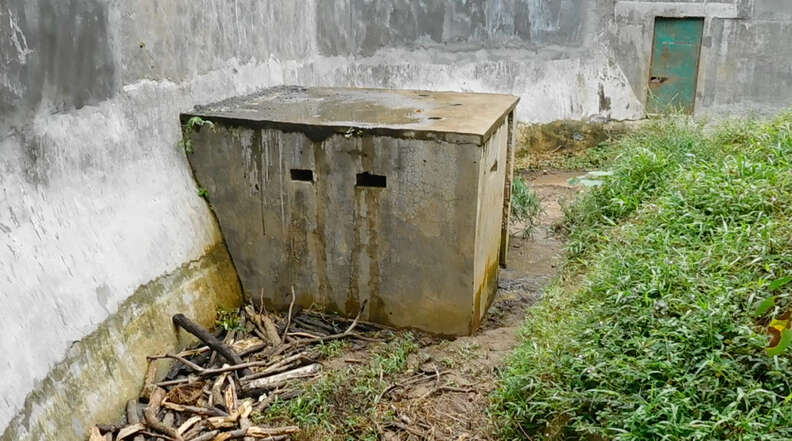 "It was very dark, and I could see its eyes peering out," Guciano added about his visit. "He looked as if he wanted to get out. It was so sad."
True Bali Experience could not be immediately reached for comment.
While a sanctuary would be ideal, Neale noted that most sanctuaries are already overcrowded in Indonesia and that might not be a realistic option. But at the very least, the park can take care to house the bears properly, he said.
"I think the best situation is that they actually invest some resources into providing them with a better enclosure than where they are," Neale said.