By the time Kaka was 1 year old, he seemed to have forgotten that he was a bear at all. When rescuers from Wildlife Friends Foundation Thailand (WFFT) arrived to rescue him and take him to their sanctuary, Kaka was barking like a dog.
That's why forming friendships with other sun bears has been so important to Kaka's sense of self.
"Kaka calmed down when he was introduced to Gallamair, a 2-year-old female sun bear," WFFT wrote. "Gallamair and Kaka became instant friends."
The two rescued bears were each other's constant companion for six years. But then something very unexpected happened.
Even though Kaka had been sterilized by the sanctuary to prevent captive breeding, suddenly Gallamair became pregnant. "Unfortunately it appears that the operation was not successful," WFFT wrote.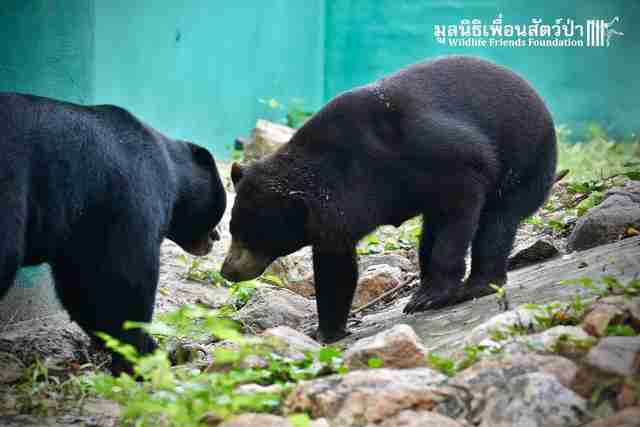 "We did not do this until we were sure that Ka Wow, her daughter, would have a new friend who was a rescued young bear of approximately the same age," Tom Taylor, wildlife rescue center and elephant refuge manager for WFFT, told The Dodo. "After spending their first few years of their lives together as very young cubs it was great to be able to allow them to become best friends again."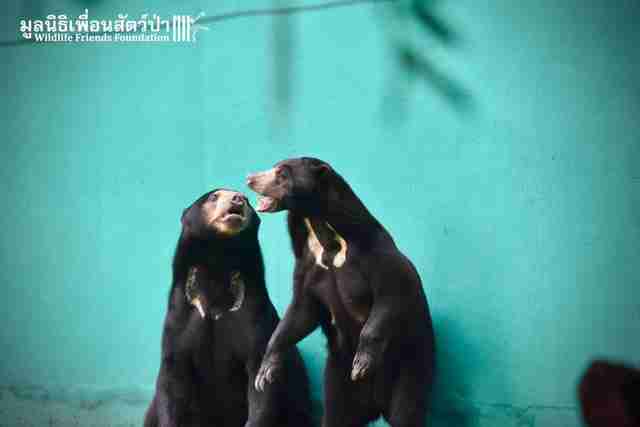 Photos capture the emotional moments when Kaka and Gallamair came together again. They took a few moments to sniff each other. And then it seemed the friends picked up right where they left off.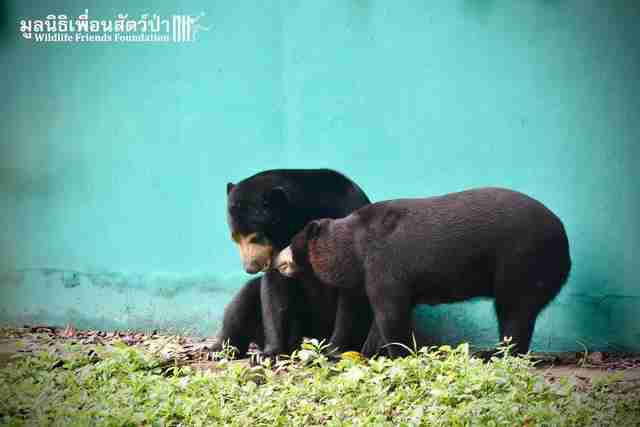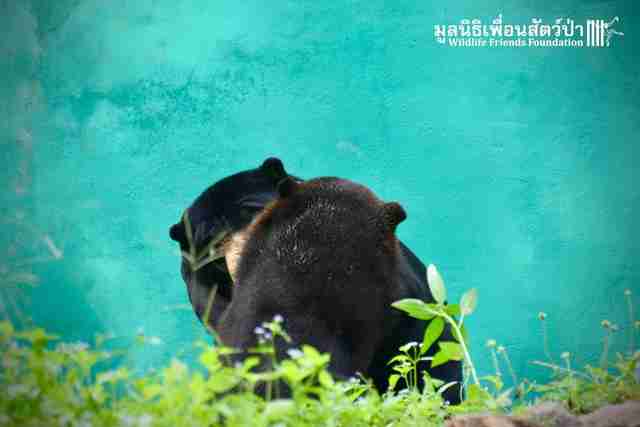 "Instantly, the two old friends reconnected! Playing, climbing, running together!" WFFT wrote.
Kaka and Gallamair aren't the only individuals rejoicing about their reunion. Followers of WFFT on Facebook were so pleased to see the bears side by side again.
"I used to watch these bears play as cubs," one commenter wrote. "They are beautiful."