Rescue Monkey Adopts Stray Cat As His New Best Friend
They even share their food with each other.
When a long-tailed macaque named Jojo was saved from a restaurant in Thailand back in 2011, it was clear his life had been full of pain.
Caged and alone, Jojo was used as a whimsical photo prop for the restaurant's customers. When he was saved by Wildlife Friends Foundation Thailand (WFFT), it was clear he had a lot of healing to do.
Six years later, he has become a leader of a troupe of other rescued macaques like him at the wildlife rescue center.
Not only has Jojo become capable of bonding with beings of his own species — he's even branched out to those who are different from him.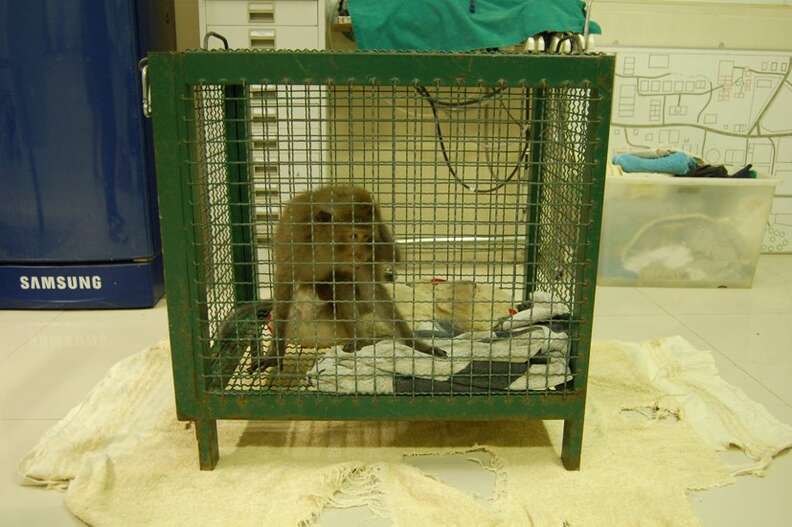 The cutest example of this is his friend Alan, a stray domestic cat who basically adopted Jojo as a friend after wandering into the rescue center's macaque field.
"Little Alan appeared in the newlands area a few weeks ago and has taken up residence in the macaque field," WFFT wrote this week. "He shares food with the macaques."
The wildlife rescuers wouldn't normally encourage this kind of thing — typically it's best for wild animals to stick with their own kind if they want to eventually go back to their natural habitats and live a normal, wild life.
But Jojo seems to genuinely enjoy Alan's company. He even grooms his feline friend.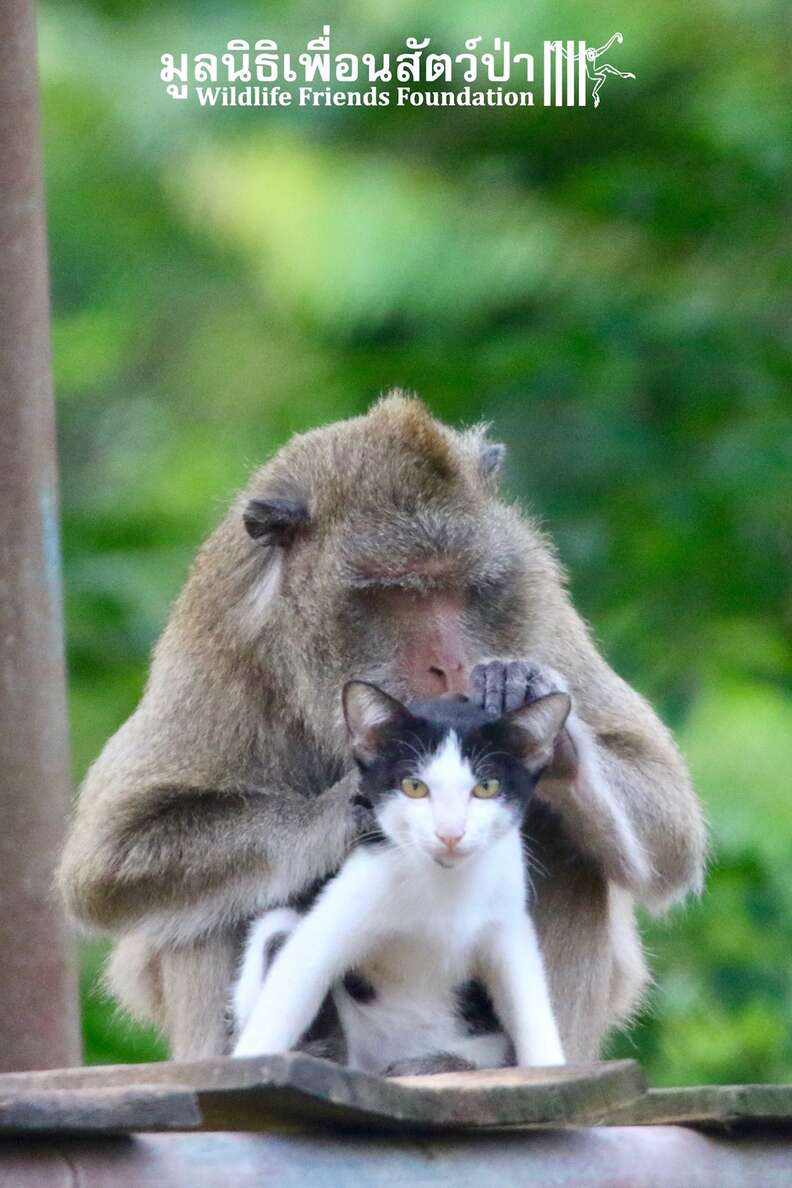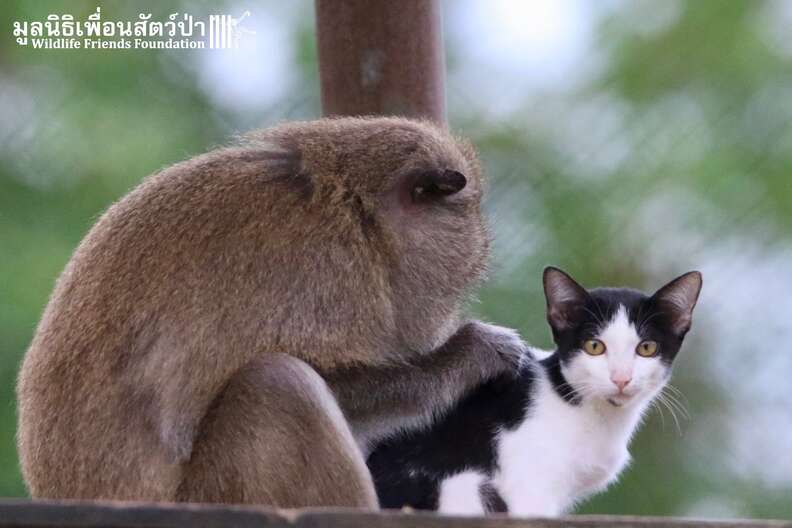 "Although this is not an ideal situation and something we do not encourage, Alan is unharmed and Jojo seems to love him," WFFT wrote, "so we have decided to leave them together."
As anyone who has ever rescued a cat well knows, you don't exactly choose your cat — it's more like your cat chooses you.
To help the animals who are finding new, happy lives thanks to WFFT, you can
make a donation
.