Squirrel Mom Stops Woman And Leads Her To Baby Who Needs Help
"She ran up to me and grabbed my sweatpants."
The other day, Tia Powell was walking along a path at a park near her home in Virginia when someone caught her eye — a squirrel, standing just off the trail.
Powell didn't think much of it and continued on her way. But the squirrel had other plans.
"She ran up to me and grabbed my sweatpants," Powell told The Dodo. "I was shocked and speechless."
Alarmed by the squirrel's boldness, Powell initially tried to shoo her away, but the little animal seemed insistent on getting her to pause.
"She came right back," Powell said. "Something told me to see what would happen, so I stopped and watched her."
And it's a good thing that she did.
Having Powell's full attention, the squirrel then began to move — leading Powell to a spot off the path where someone else was waiting.
"She had a baby squirrel with her," Powell said. "The baby squirrel had a hurt leg."
Unsure of what else to do, Powell decided to pick up the baby and move her to a safer spot in the brush.
"The mom seemed to be happy when I started to help," Powell said. "So, after I thought my deed was done, I went on about my day."
But then Powell turned around and realized the mother and baby were following her.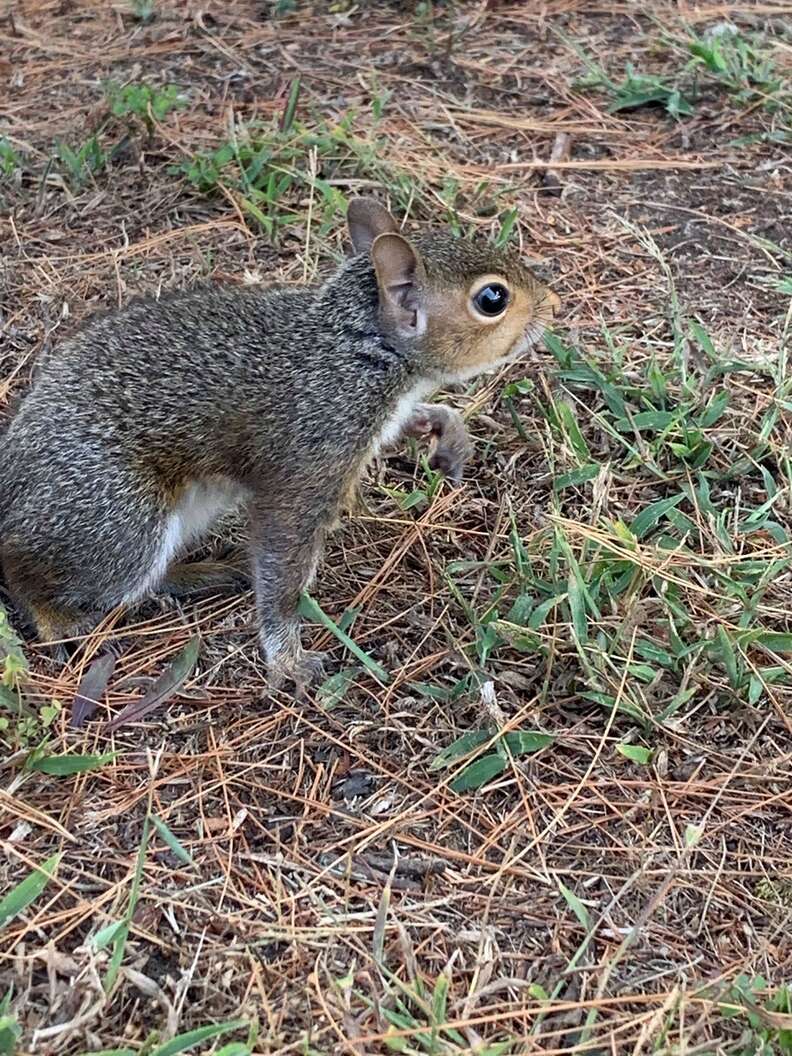 Powell stopped again and soon realized the squirrels needed more help than she'd offered. Then she noticed there was someone else nearby — a black cat was prowling in the area, an obvious threat to the vulnerable baby on the ground.
"I chased the cat away," Powell said.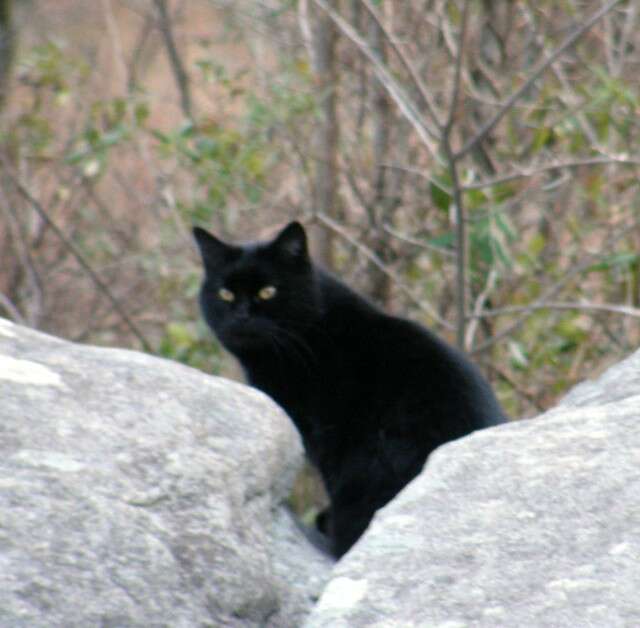 Powell believes the baby squirrel's injury was only a strain, but it slowed him down enough that being out in the open put him in danger. So, Powell decided to reach out for help from police and a wildlife specialist.
Together, they decided the best thing to do would be to move the squirrels to higher ground.
"We were able to get the baby and mother to a different area [of the park] with more trees. They were able to climb all the way up," Powell said. "They looked very happy."
Here's video of that moment:
The squirrels were now in a safe spot where the baby's leg could heal — thanks to Powell, who heeded the mom's call.
A few days later, Powell returned to the spot with her own children.
"My youngest son said, 'Look, there's a squirrel.' I turned my head and there were two squirrels at the edge of a branch staring directly at me," Powell said. "I smiled back. I believe that was the same two squirrels."
Powell's kindness, it seems, hadn't been forgotten. And the incident is still on her mind, too.
"It's still kind of surreal and neat at the same time. I am glad that I had that experience," she said. "It was an experience that will always be remembered."