When Monty's family suddenly noticed her eating something strange, they were confused at first, until they recognized the end of a beach towel sticking out of the snake's mouth — and realized she had somehow swallowed the entire thing.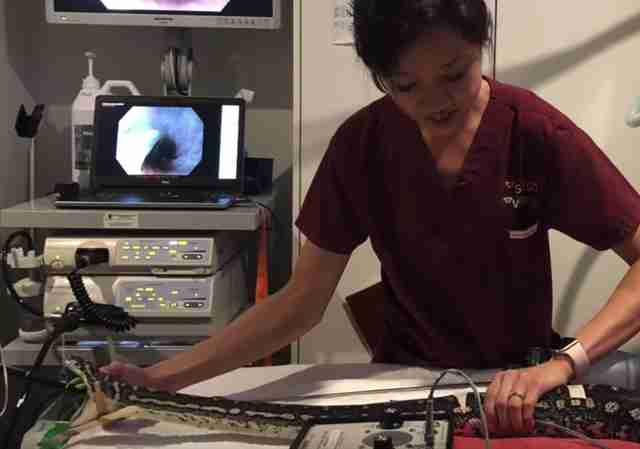 Knowing she needed help, Monty's family took her to Small Animal Specialist Hospital (SASH) in Australia, and the team there quickly sprang into action to figure out how to get the beach towel out of the apparently very hungry snake.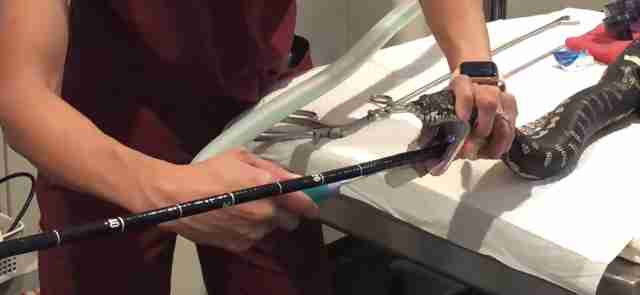 "She was definitely unwell, and was swollen and distended," Bec Moss, the marketing coordinator at SASH, told The Dodo. "This was literally a life-saving procedure. If we had not been able to remove the towel, Monty would not have survived."
First, the team took X-rays to determine exactly where the towel started and ended inside Monty. Then they placed a flexible endoscope down Monty's gastrointestinal tract, so they could see the towel as they tried to remove it.
Using the endoscope as a guide, the team gently began pulling …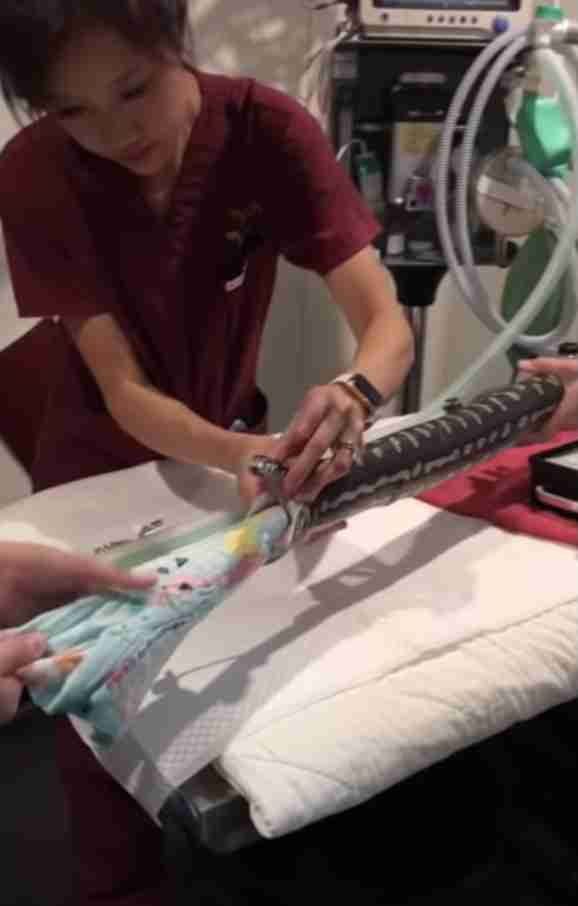 … until finally, the very large towel was out of Monty completely.
"It was quite a lengthy procedure," Moss said.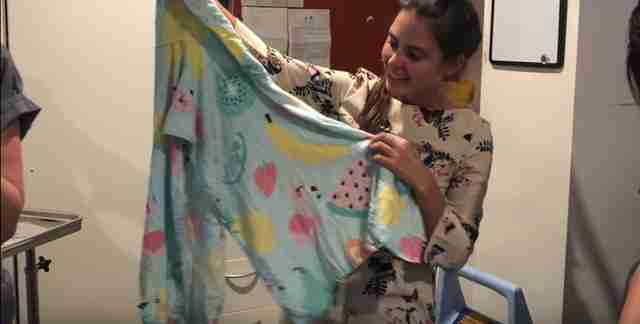 Once the towel was finally out, the team couldn't help but marvel at how big it was, and how Monty had managed to fit it in her slim body. Luckily, the mischievous snake recovered well from her ordeal, and will hopefully stick to eating real food in the future instead of beach accessories.
Check out the full video of this rescue below: