Girl Poses For Back-To-School Photo — And Doesn't Notice Someone Else Is Posing With Her
Craziest photobomb ever.
At the start of each new school year, many students love to pose for a "first day of school" photo, and Brooke Mills is no exception. On her first day of seventh grade, she and her mom headed outside to take a photo.
In their yard, Mills posed next to a tree — and at first, she and her mom had no idea there was someone else photobombing the perfect moment.
The photo shoot was well underway and everything was going great. And then, Mills' mom spotted him.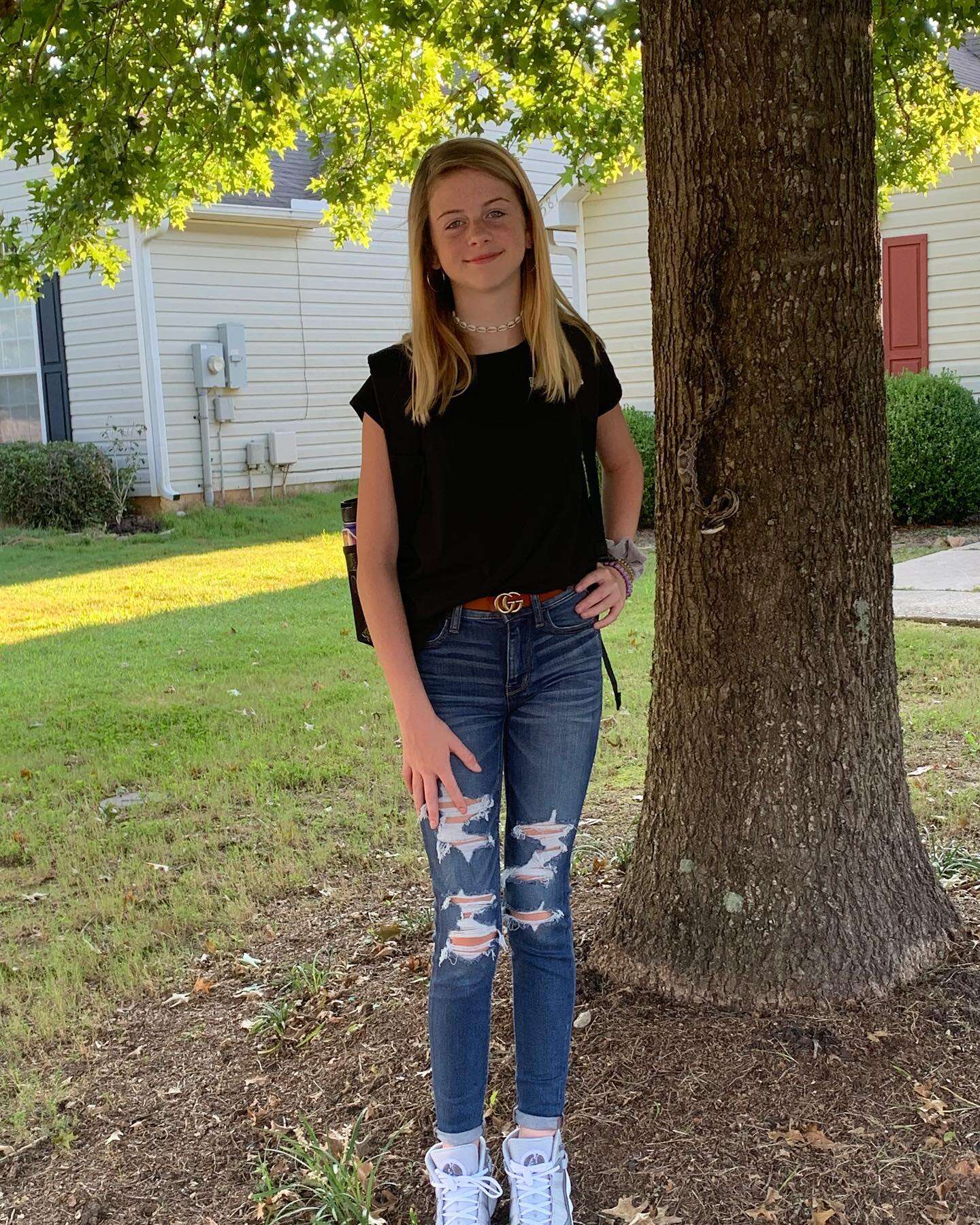 "It blended so well I looked harder and realized what was there," Joy Mills, the girl's mom, told The Dodo.
A snake, stretched out on the tree trunk — staring directly at the posing seventh grader.
Mills' mom immediately told her to come over to her, and at first, Mills had no idea what was going on. Not wanting to freak her out, her mom didn't tell her about the photobombing snake until she was well away from the tree, and as soon as she saw him, Mills was shocked. She had no idea she'd been sharing her moment with such an unlikely friend.
"When she realized what was behind her she was speechless," Mills said. "We couldn't believe it when we looked at my phone at the pics and just how close he was and we had no idea."
It seems the curious snake was jealous of all the attention Mills was getting, and wanted to get in on the action too.
Most kids take very traditional back-to-school photos, but with the help of a very friendly snake, Mills will definitely have the coolest photos — and story — of anyone in her class.