Man Goes To Take A Shower And Finds Someone's Already In There
Whoa.
A man in Thailand got quite a surprise when he went into his bathroom shower and tried to turn on the faucet.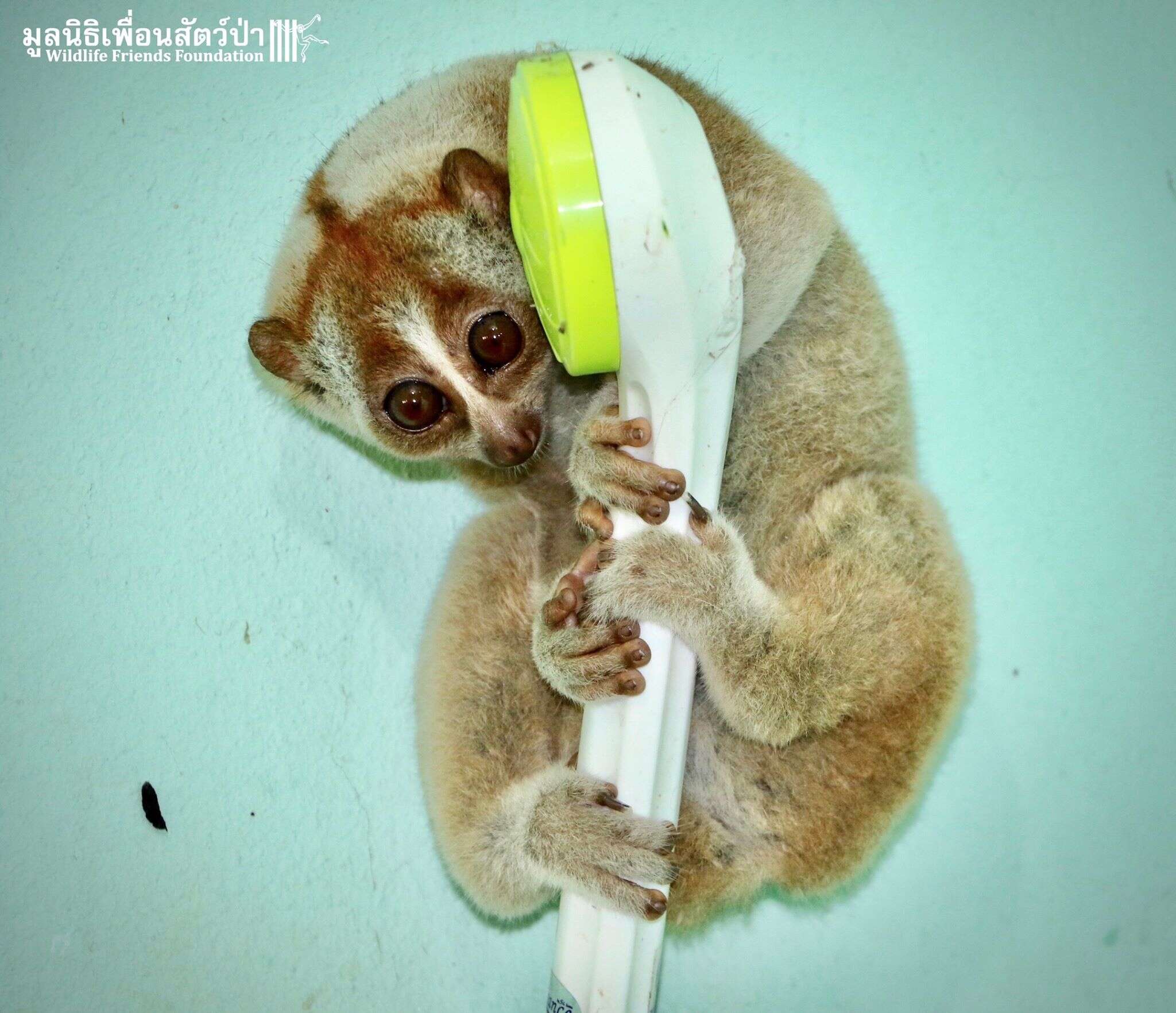 "He was found clinging to a showerhead," Wildlife Friends Foundation Thailand (WFFT) wrote. "He may have lost his way or been searching for food."
Rescuers from WFFT arrived to help the little guy out of the shower and into an examination room at the center, where veterinarians could evaluate whether he was fit to return to the wild.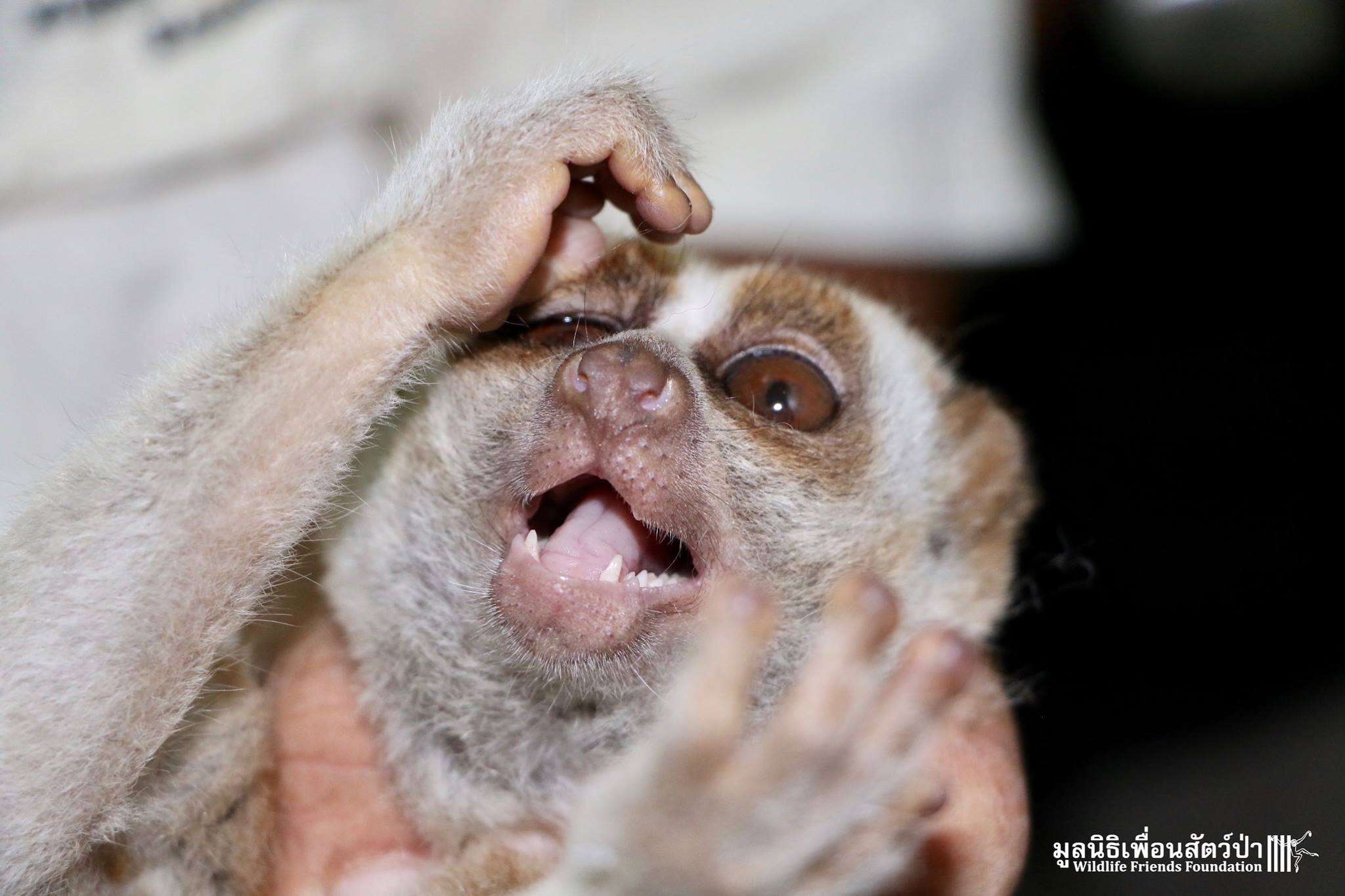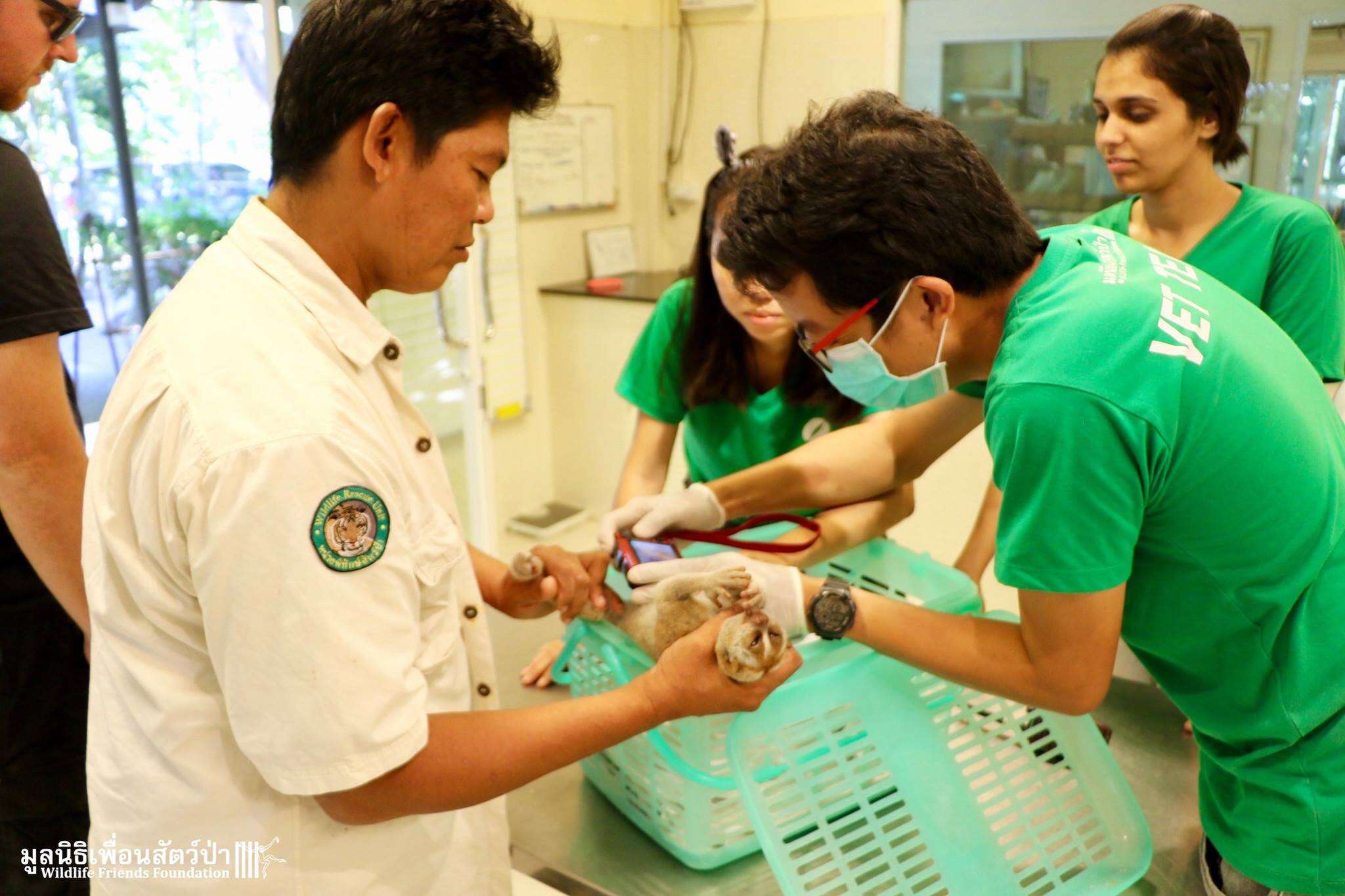 The little slow loris was discovered to be strong enough to fare on his own in the forest.
"Luckily for this little guy he was saved and still healthy," WFFT wrote. "He was housed at the WFFT Wildlife Hospital for a few days to assess his health, [and] he was then taken to a secret location to release him back to the wild."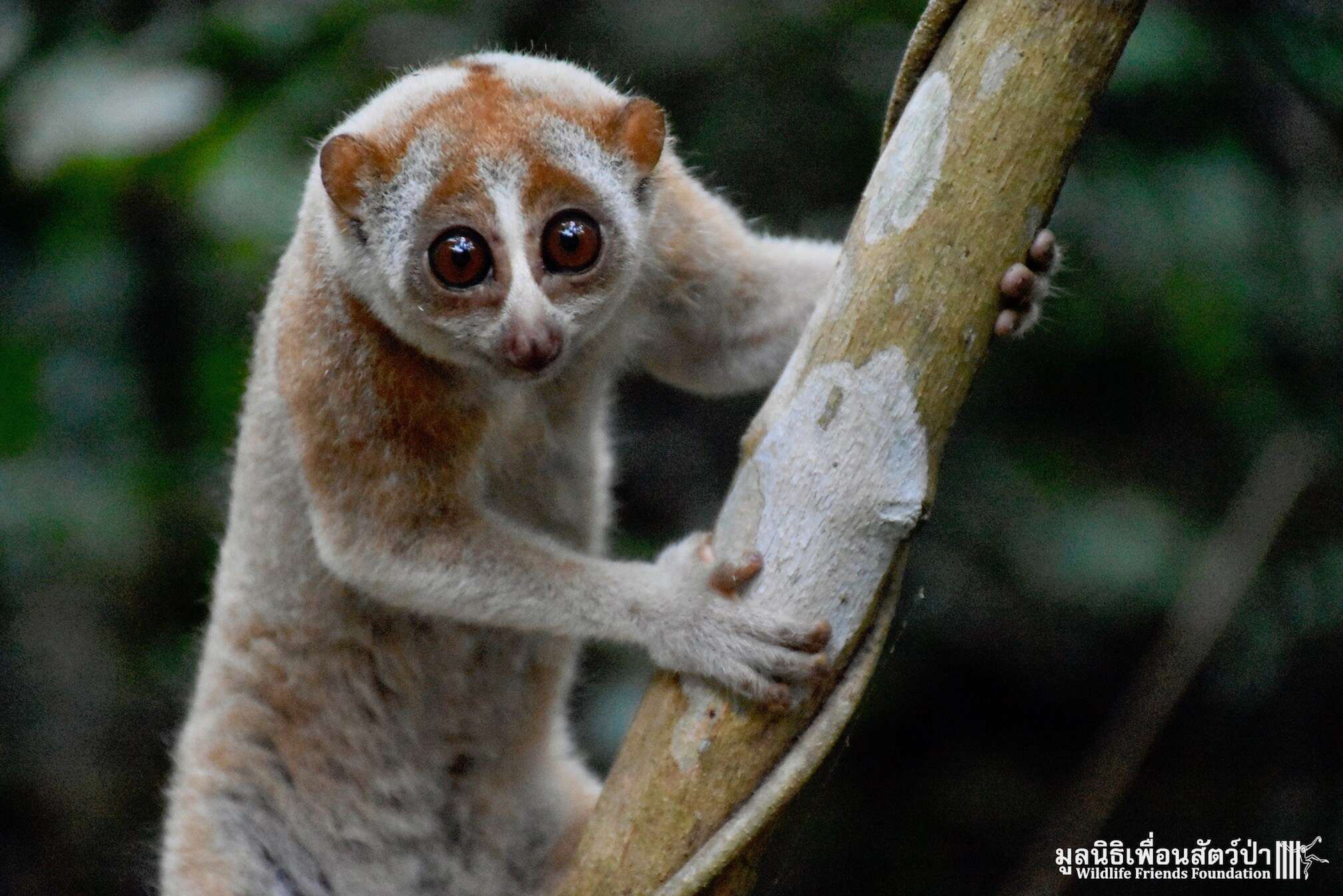 But more needs to be done to make sure animals like this guy have the protection and freedom they deserve in the long-term.
"As human populations encroach into the ancient forest habitats of these special little primates they are forced to try and adapt to new surroundings," WFFT added.
As this slow loris climbed back up into the wild treetops, he gave his rescuers a glance back, as if in thanks.
"As you can see from the photos he was rather happy to return to the forest," WFFT wrote.