Family Looks Into Their Backyard And Sees The Strangest Animal Staring Back At Them
That's not a wild animal 😱
A family was hanging out together in their home in Alsager, England, on Saturday when they happened to glance into their backyard — and found the strangest animal staring back at them. While the animal appeared to be a fox, he was silver and black instead of orange, and the family was completely bewildered by the unusual visitor. The fox hung around their backyard for the entire day, and, not knowing what they should do, the family decided to make a post on Facebook to see if anyone around them could help.
Luckily, Amanda Lovett, a former employee of the RSPCA, lived in the area and saw the Facebook post. Since she still works in rescue, she knew she could help, so she grabbed some equipment and headed over to the family's home, hoping that the fox was still there.
"I managed to safely catch the fox with a grasper and put him in a cat box before taking him to Stapeley Grange [Wildlife Center], who kindly stayed open later so he could be admitted," Lovett said in a press release. "He was very quiet and seemed tame."
The staffers at the wildlife center quickly determined that the fox, whom they've nicknamed Shadow, is a silver fox, who are usually bred for their fur. Due to his fairly good condition and calm nature, it's being assumed that Shadow was an exotic pet who either ran away or was abandoned by his former owners. The RSPCA are working to try and figure out exactly where he came from.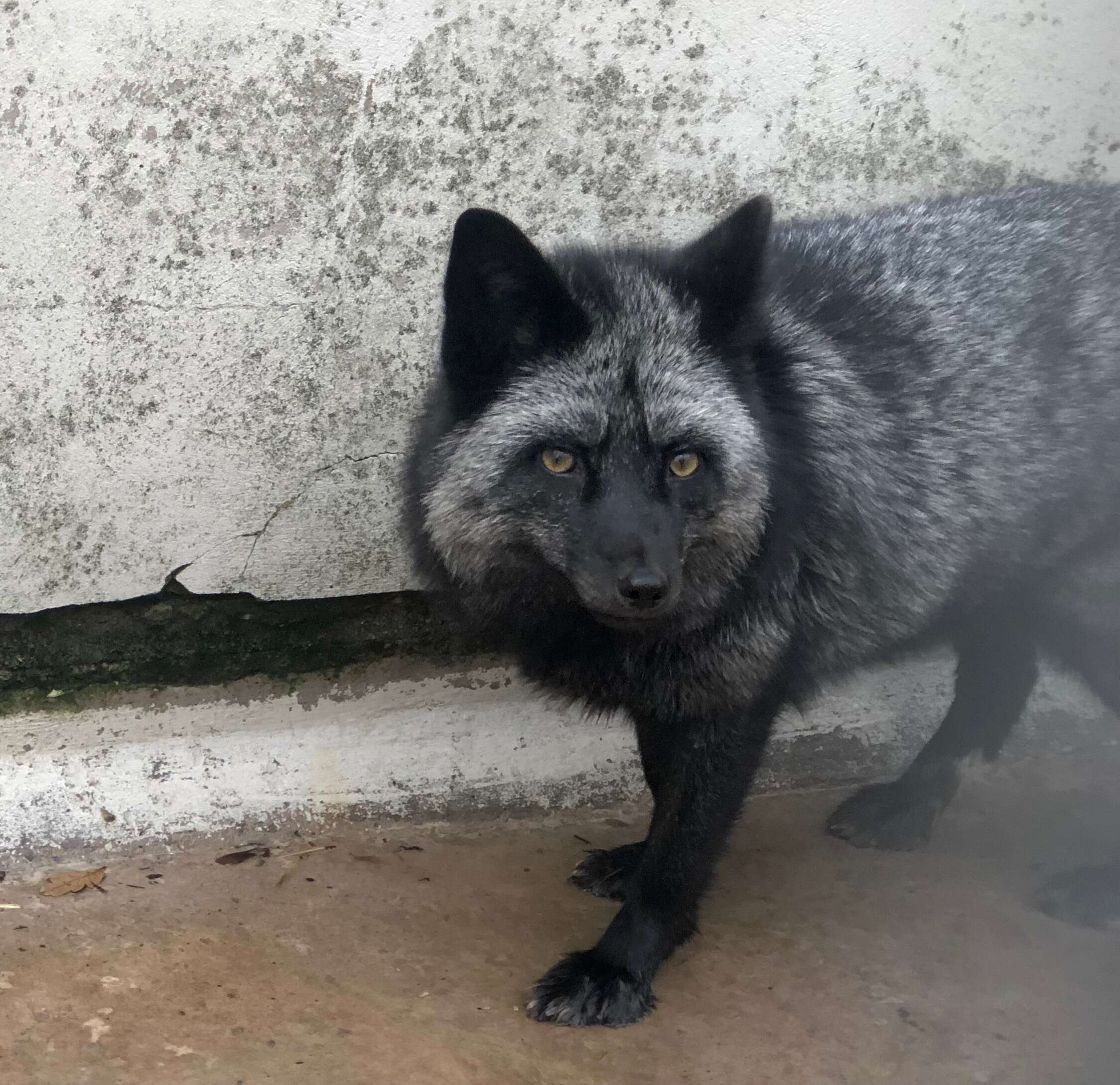 "He was checked over by our team of vets and was found to be in good health, just a little overweight," Lee Stewart, manager of Stapeley Grange Wildlife Center, said in a press release. "He is eating fine and seems to be doing well. He is the first silver fox we have ever had here at Stapeley Grange, in nearly 25 years we have been open. He is an impressive-looking animal and it has been interesting to us all to have such a rare admission."
While foxes may appear to be cute, they are first and foremost wild animals and require a lot of work, and don't make good pets.
So far Shadow seems to be doing well at the wildlife center, and staffers are doing everything they can to make sure he feels safe and comfortable. After the rescue tries to figure out exactly where Shadow came from, he will likely be rehomed with a specialized caretaker.