This Old Bear Just Experienced Snow For The First Time Ever
He was in a cage his whole life.
It was summer, earlier this year, when life totally changed for a senior bear named Napa.
The roughly 20-year-old bear had been living in a concrete enclosure at a zoo in Serbia ever since 2009, when the country banned the use of wild animals in circuses.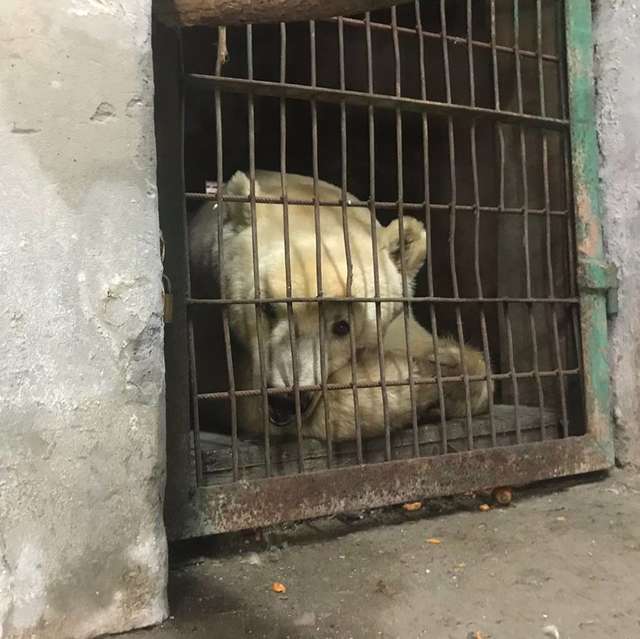 It was a long journey: Rescuers from Four Paws arrived in Serbia and brought Napa 900 miles by car and by suspended cable car — like a ski lift — over a lush valley in Switzerland to Arosa Bärenland, a new sanctuary for bears like Napa in the Swiss Alps.
And for the bear who suddenly had so much lush space to roam, it probably seemed like nothing could make his new home any more beautiful and joyful than it already was.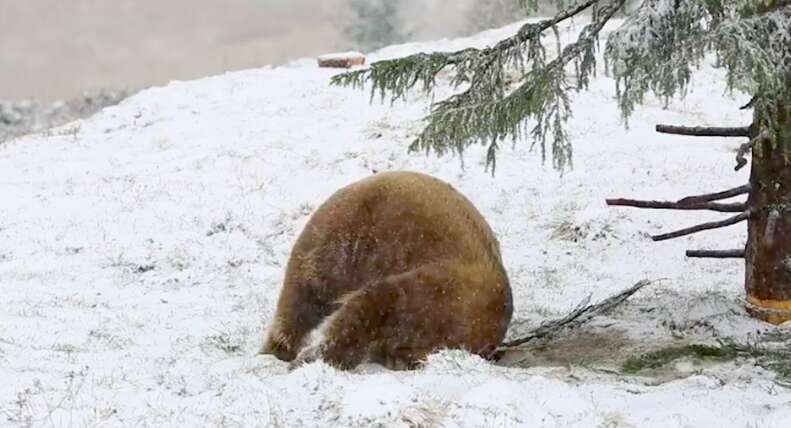 Earlier this month, as the weather turned colder, the picturesque sanctuary was dusted with a few inches of snow. And Napa couldn't be happier about it.
As little flakes swirled around him, Napa was caught on camera playing happily with a big log and then trying to do a somersault in the snow, with the carefree attitude of a cub.
"Napa had a blast!" Four Paws wrote on Facebook about the rescued bear's day in the snow.
Bears who are kept in captivity can't hibernate the way bears do in the wild — and it may take Napa some time to get in sync with the rhythms of nature that wild bears know by heart.
"We are not so sure yet if Napa will be able to hibernate this winter or not, as it might take a year for him to get used to his new environment," Jeta Lepaja, spokesperson for Four Paws, told The Dodo. "But as in Arosa winter will be cold and snowy he might actually go through [the] process."
Given Napa's response to the first snow of the season, there's little doubt he'll love his first winter of freedom at his gorgeous sanctuary — even if he ends up sleeping through it.
You can help Four Paws International give more individuals like Napa the lives they deserve by
making a donation
.