Man Slips Through Airport Security With Craziest Secret In His Luggage
It was worth $80,000 — and it's killing so many animals.
A 21-year-old man just arrived at Hong Kong International Airport with luggage containing about $80,000 USD worth of goods that could send him to jail for 10 years.
Inside a black plastic bag in his checked-in suitcase — which had traveled through Beira, Mozambique, Johannesburg, South Africa, and Doha, Qatar — customs officials discovered nearly 7 pounds' worth of odd little shapes made out of a very common substance: keratin, the same substance as human fingernails.
But this keratin came from rhino horn.
Last year, in South Africa alone, 1,028 rhinos were killed by poachers — that's an average of about three rhinos killed every single day.
Driving this killing is the demand for trinkets like those just seized in Hong Kong. In traditional Eastern medicine, rhino horn is valued because of the unfounded superstition that it cures various problems like gout and hangovers.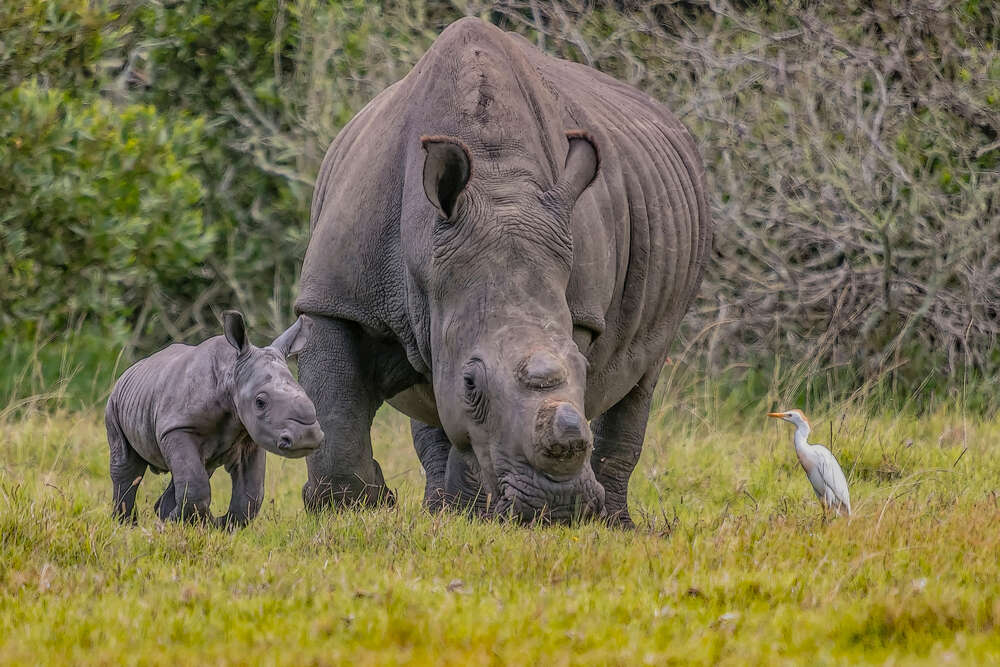 After poachers kill rhinos to cut off their horns, the horns are processed in hidden backyard facilities where traffickers figure out how to conceal the product for transport. Horns are sometimes disguised as toys, carved into bracelets or even lodged into electronics to get the material to China, where there's the biggest market, according to TRAFFIC, an organization that tracks the illegal wildlife trade.
Tracking the illegal trade and advocating for increased protections and regulations is one of the ways conservationists are trying to help save the rhino from extinction. Other conservationists are involved in the hands-on 24/7 work of raising baby rhinos who have been orphaned when poachers kill their moms.
The man found with the rhino horn in Hong Kong has been arrested. But there's still a long way to go until rhinos are truly safe.