No one knows exactly where a chimp named September was born, but she likely suffered her first major loss during her first few days on Earth, back in 1979.
She was just a baby when she was torn from her mother and sold as a pet to a family who bought two other pet chimps, as well.

"Cute, cuddly young September grew up and like all chimps, she simply was too strong to handle safely," Save the Chimps, a sanctuary for chimpanzees in Florida, wrote. "She went suddenly from being a pampered pet to being banished in a barren cage in her backyard."
But September, along with Pepsi and April, had a change of luck when the sanctuary came for them to give them better lives. This was back in 2002, and after years of being caged as pets, the three chimps had a lot of healing to do.
"April, Pepsi and September found it very challenging to live with other chimps – even each other," the sanctuary said.
Part of what made life so difficult for the chimps was their intelligence — their owners hadn't been giving them the stimulation they needed.
"September is very intelligent. She seems to understand spoken English," the sanctuary said. Thankfully, September has discovered some activities that help her channel her mental and emotional energy into something beautiful; she especially loves to paint.
Painting is an activity that many of the chimps connect with, but September seems to love it in a very particular, pretty obsessive way, going into a private corner where she can be creative.
"She loves painting and when she finishes a painting she slides it under the mesh, awaiting a fresh canvas," the sanctuary said.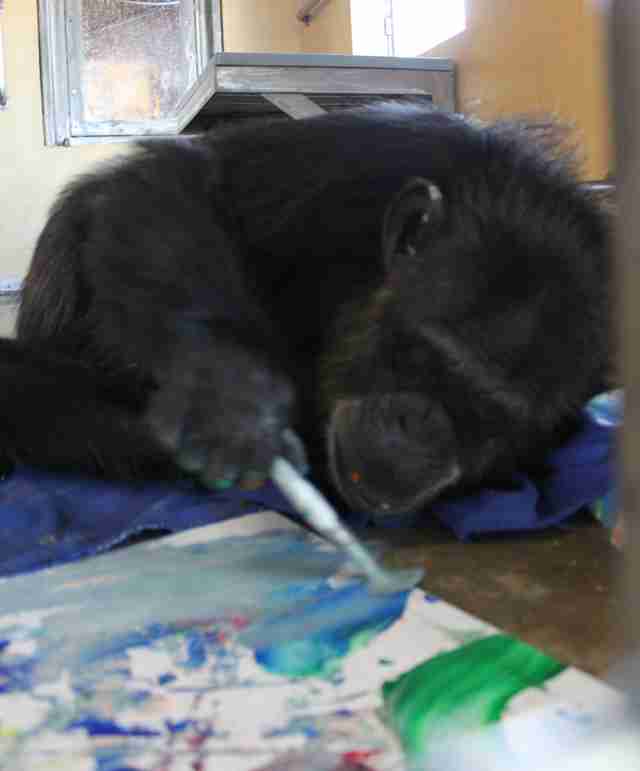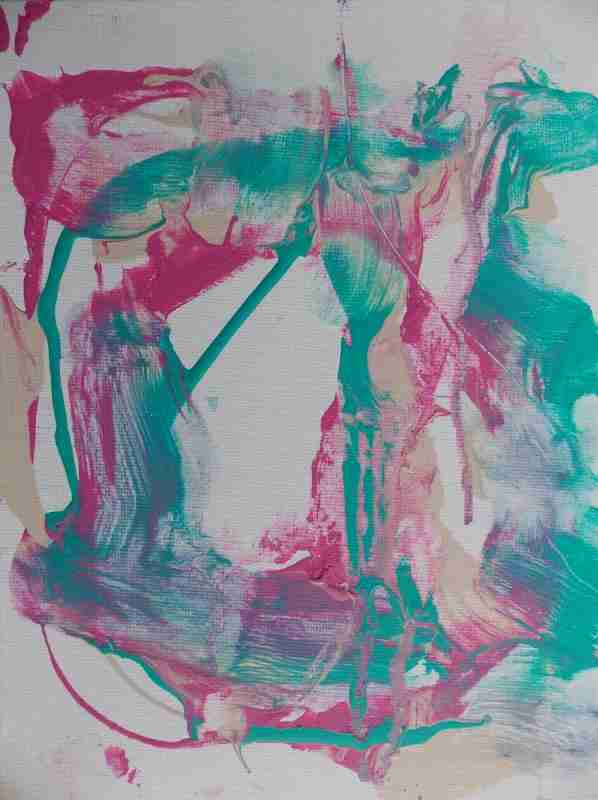 "How September kept her active mind busy in a barren cage, we will never know," the sanctuary wrote.
But those days are long behind her — and there are so many blank canvases waiting to be filled with color.