Growing Opossum Siblings Still Insist On Sleeping In Their Baby Crib
They're almost falling out of it — but they don't care.
Three little opossum siblings were snuggled in their mom's pouch when she was struck by a car last month in Oklahoma. The mom died, but, fortunately, the siblings survived.
They were brought to WildCare Oklahoma so that wildlife rehabilitators could help the orphans grow up strong and eventually be released back into the wild.
It was there that the siblings discovered their affinity for sleeping all curled up together in a basket. Rescuers call them the "basket kids."
The rescue center has accepted 1,029 opossums into its care so far this year and currently has 124 opossums getting the love and shelter they need to get strong.
Most of these opossums elect to sleep in hammocks. But these siblings always prefer the comfort of their little basket, even though they're getting bigger.
And something else has made basket space hard to come by — a new friend.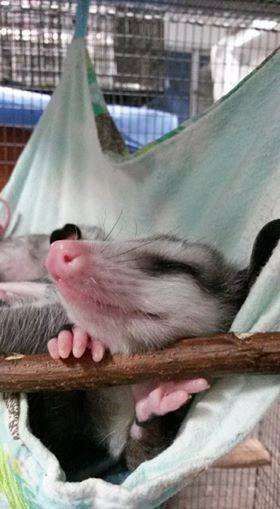 A few weeks after the siblings arrived at the rescue center, a single orphaned opossum was taken in. "After a brief introduction and a meal, they climbed up into the basket together," Rondi Large, director of WildCare Oklahoma, told The Dodo. "They quickly accepted him in to their family."
Now all four try to squeeze together into the basket in one very dense baby opossum pile.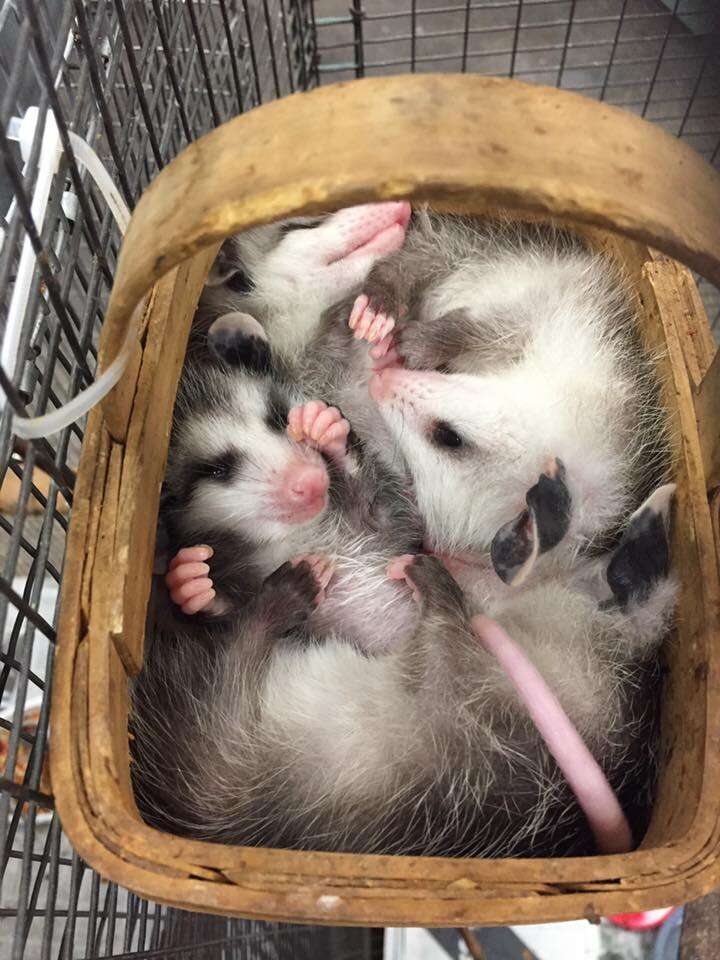 The rescue center just released a group of opossums who had grown strong enough to be wild again. And these special guys aren't too far behind them. They're quickly outgrowing their beloved basket.
"In the next few weeks they will be released," Large said, "giving them their freedom back to be wild opossums."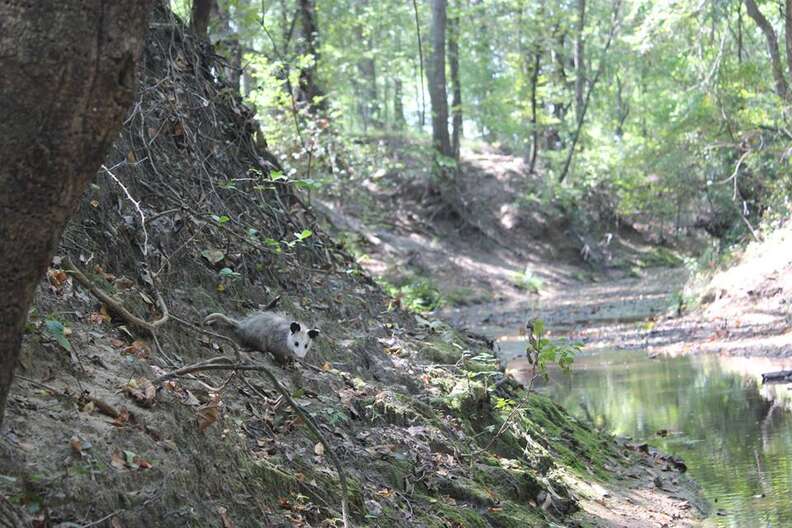 WildCare Oklahoma depends on the public's help to care for the animals they save, including these special opossums. To support them, you can
make a donation
.
If you see a dead or injured opossum, it's always a good idea to check for babies.
Find out how
.