A bear named Otto has come to be known as a happy-go-lucky and playful individual ever since he was rescued from a concrete enclosure by Four Paws International in 2006 and brought to a sanctuary in Germany.

Otto's naturally expressive demeanor immediately suggested that he was in awe of his new surroundings at Bear Sanctuary Müritz in Germany.
Otto and his friend Mascha, who had shared his cage and had been rescued with him, explored their new home together, lazing around on the forest floor and swimming in the luscious ponds.
But when Otto's first winter at the sanctuary came, he was clearly perplexed.
Bears who are kept in unnatural circumstances like Otto was before his rescue often lose their natural instincts that tell them that a dip in temperatures means hibernation time.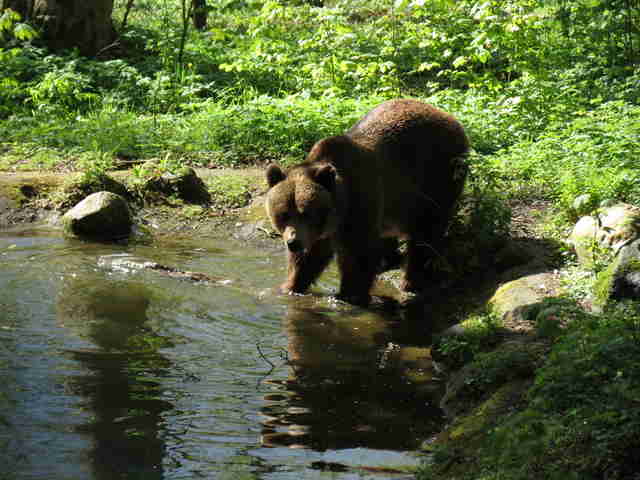 So when snow fell and there was a distinct chill in the air, Otto tried to figure out the best way to get through the winter just like the rest of us.
A photo snapped of the rescued bear shows one of his innovative solutions: plonking himself down on the soft snow in a patch of sun.
"He is just creating a comfortable bed to enjoy the rare sunbeams on the winter days," Four Paws wrote on Facebook.
Since then, Otto has learned how to hibernate, passing the winter the way a bear should.
We can't all be so lucky as to hibernate — but Otto's first winter as a free bear shows us there are some very restful alternatives.