Baby Chimps Take Turns Hugging Their Newest Family Member
"It ended up being one of the most amazing interactions we've witnessed."
The newest video to come out of a very special place for chimps came with the best kind of warning: "This may make you cry!"
Tears of joy, that is.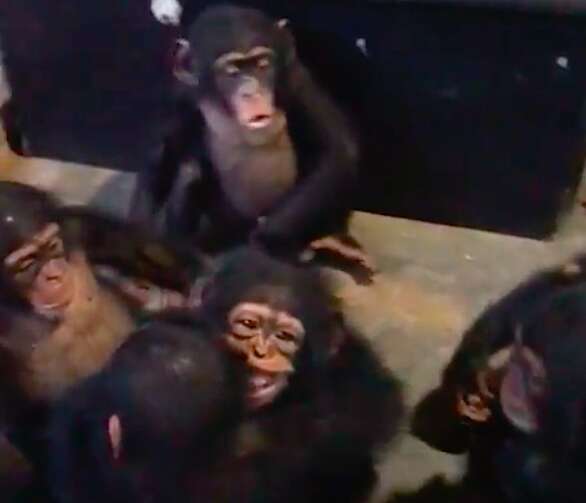 That's because it captures the moment a lost little baby chimp finds a family where he can belong again.
But not so long ago, Leo was very much alone in the world.
Rather than being in the wild with his family, Leo ended up in the most bizarre place.
"Leo was first reported living at a bar," Jenny Desmond, cofounder of Liberia Chimpanzee Rescue & Protection (LCRP), told The Dodo. "Unfortunately by the time we received the report and sent a team to the bar, the chimpanzee was no longer there."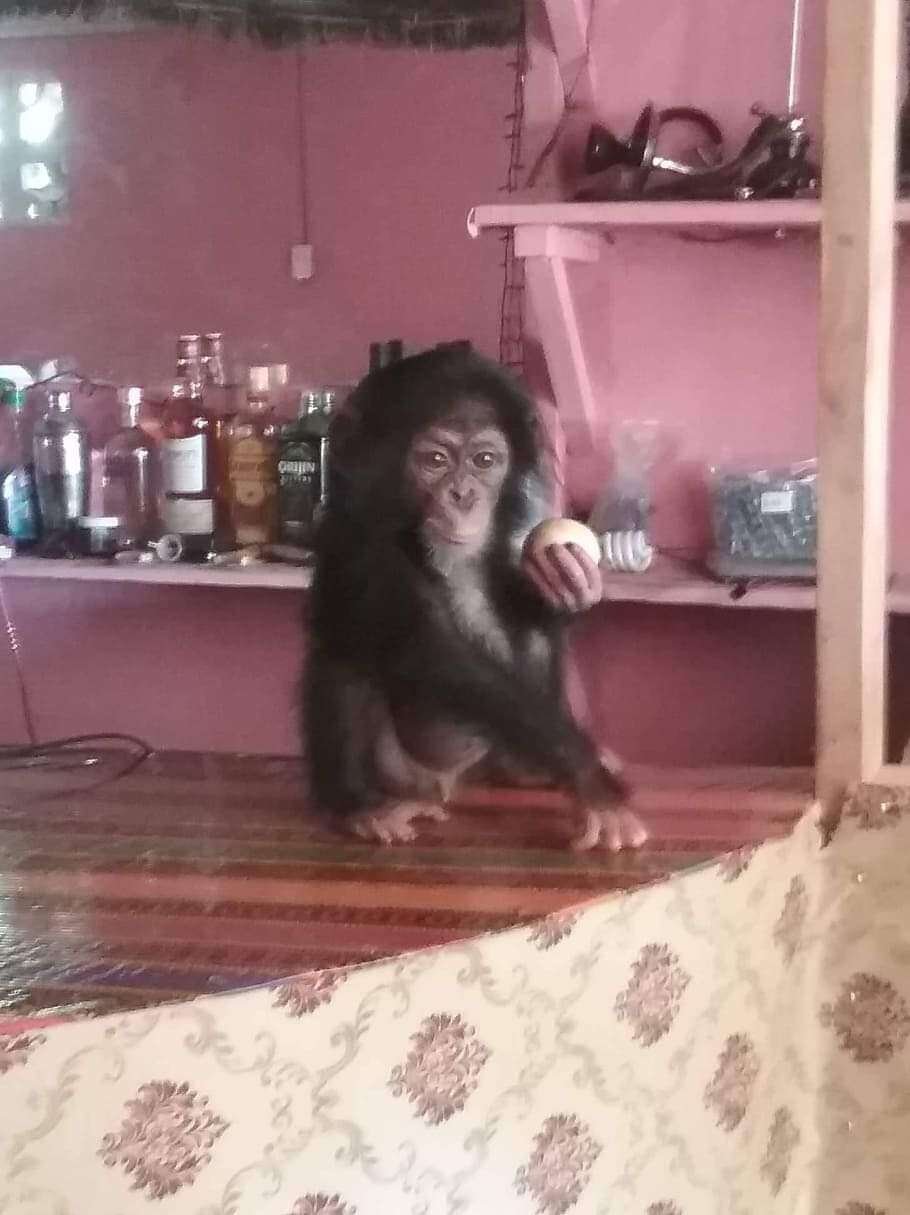 Once baby chimps are stolen from the wild, they can end up in the darkest reaches of the world, dressed up and kept as Instagrammable exotic pets or chained up and shoved away in cages (which often happens when they get too big to handle).
But Desmond and her husband, Jim, with whom she runs the sanctuary for displaced chimpanzees, refused to give up. The couple kept trying to track down the baby chimp who had been, until recently, living in that local bar.
At last, their efforts paid off.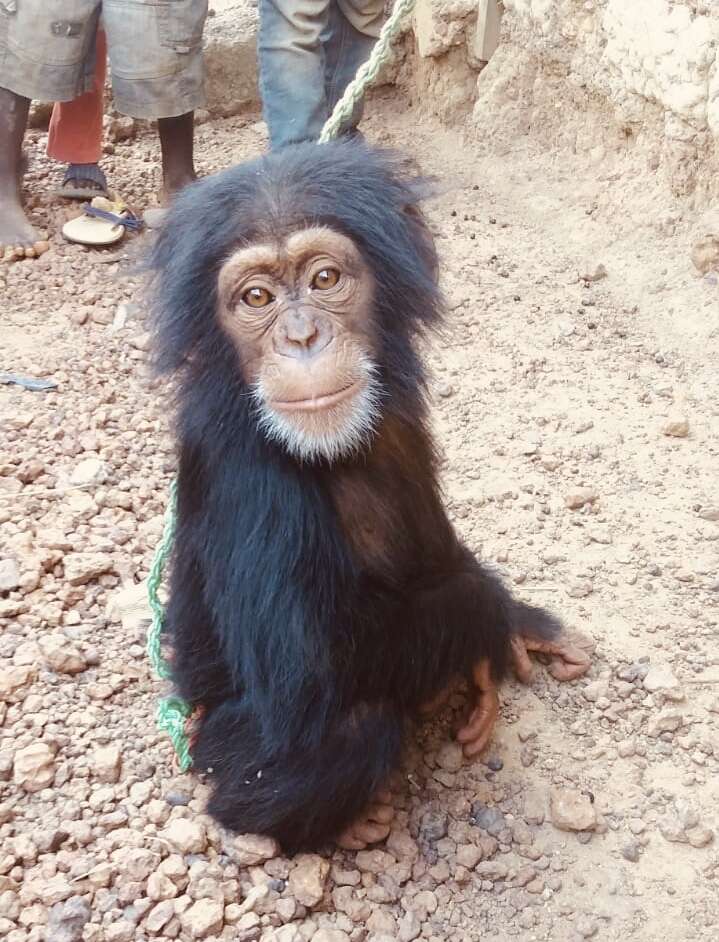 "He had been spirited away and hidden in the same town but behind a home," Desmond said. "Through some investigation authorities were informed there was a chimpanzee being kept at this location ... [We] were thrilled we had not completely lost Leo forever."
Before Leo could meet any of the other chimps, however, he needed time to recover and adjust to his new home at the sanctuary.
"They spend some alone with us so they can wind down, learn to trust and gain a bit of physical strength," Desmond explained. "We also have to assess them medically and Jimmy gives them a basic health check. We work with them to eat and rehydrate and, most of all, sit with them so they get lots of TLC, as we know the trauma they've experienced."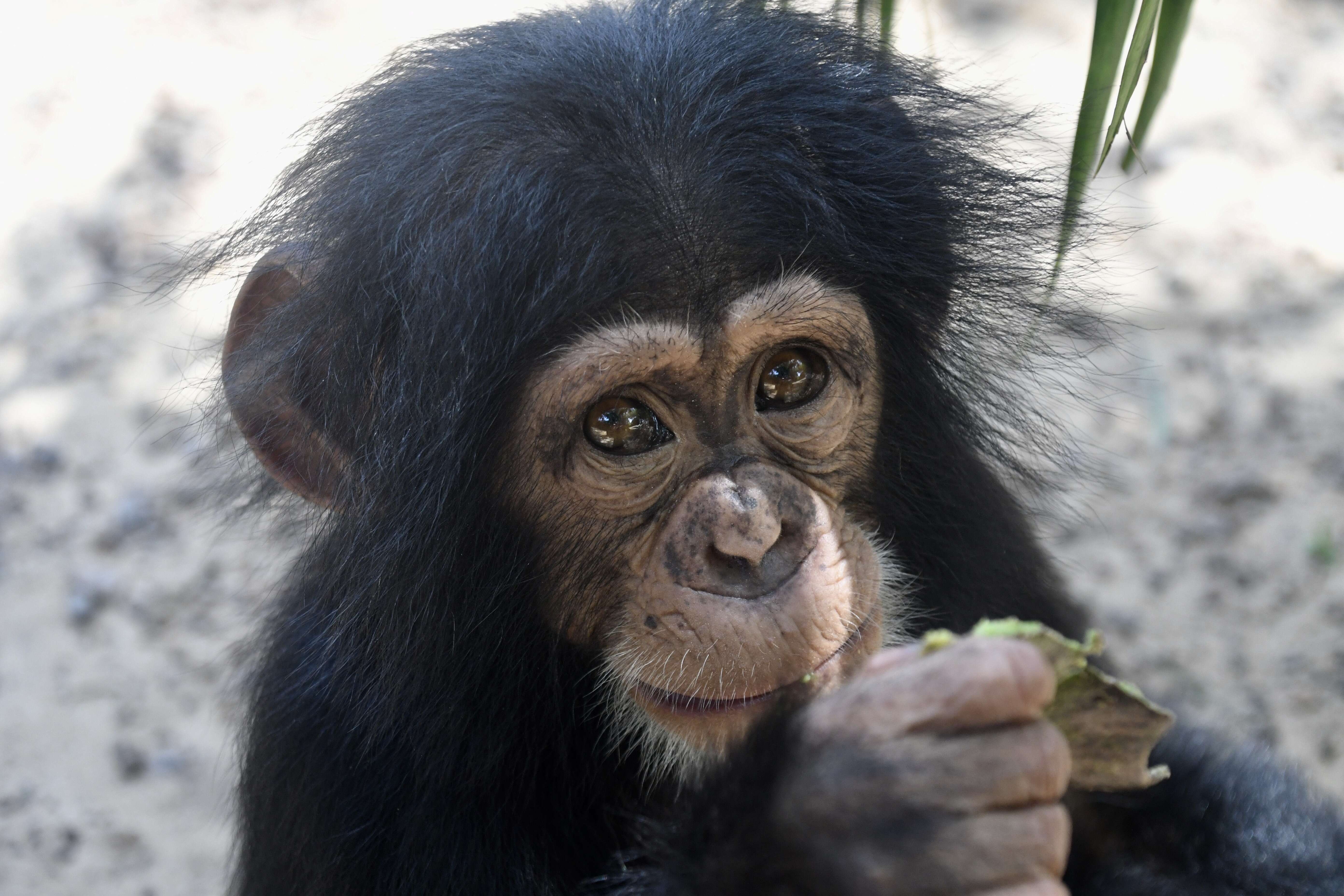 Finally, Leo was introduced to the youngest group of chimps at the sanctuary — but he "had other ideas," Desmond said.
"After a day, he spotted the middle group (in the video) and rushed to the door asking to meet them," she said. "We decided to allow this to happen under close and careful supervision and it ended up being one of the most amazing interactions we've witnessed."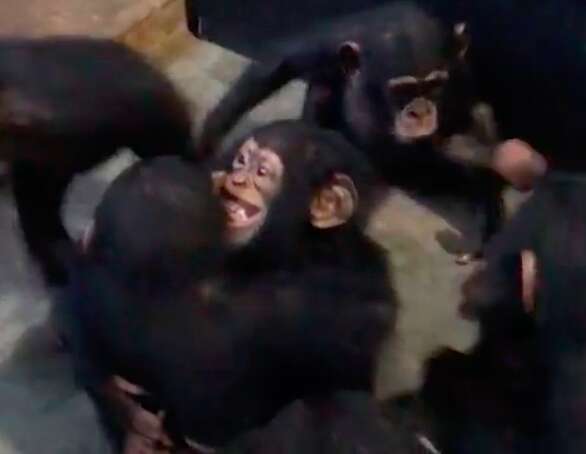 The Desmonds let Leo choose which group felt most like home to him — and the choice seemed pretty clear to everyone involved that Leo belonged with the slightly older chimps, who kept lining up to give him hugs.
"He was embraced fully and chose to stay with the group full time from this moment on," LCRP wrote on Instagram.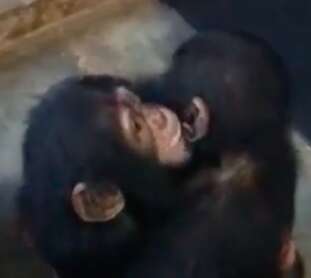 Leo is certainly not alone in the world anymore.
"Leo and his 'sisters and brothers' will continue to live out their days with their caregivers at their sides," Desmond said. "They spend their days playing, climbing, interacting with one another, eating nutritious meals and simply being chimps."
Because the sanctuary is full of other chimps who have needed to be rescued like Leo was, the Desmonds are trying to relocate to a larger property, but first they have to build the facilities for their special residents — 40 chimps so far, most of them under age 7.
"We have land we acquired with a large and beautiful forest," Desmond said. "We are desperate to get the chimps to this new home. We want them to have what they deserve and a future that will be enriching for them — their life spans can be over 50 years!"
But Desmond hopes that eventually they'll stop receiving any baby chimps at all. Part of what LCRP does is fight the illegal trafficking of chimps through strategic collaborations and educational programs. The dream is that chimps like Leo "remain in the wild with their real families," Desmond said, "safe and sound."