These Baby Bears Just Experienced Sheer Joy For The First Time
"Mi and Tam are doing great — especially since they discovered their jungle gym."
It wasn't so long ago that people thought two baby bears might not survive all that they'd been through — but now they're surprising everyone with how resilient they are.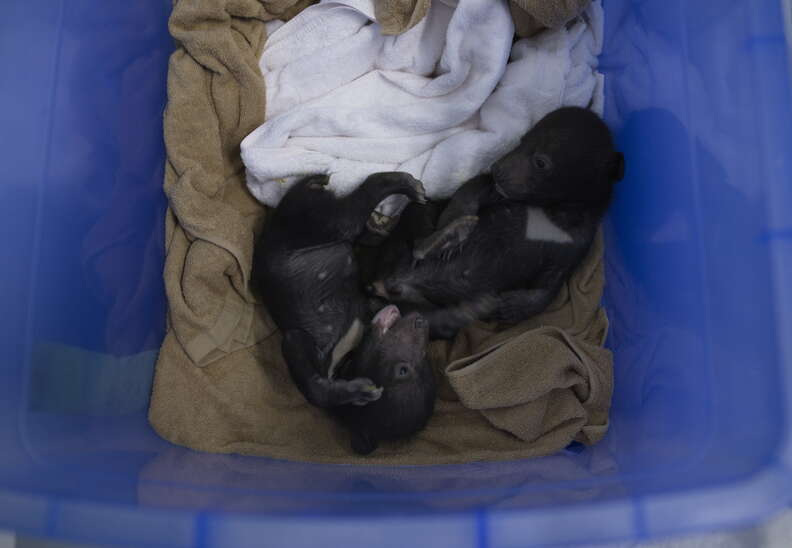 In January, Mi and Tam were snatched from the hands of wildlife smugglers, thanks to the diligence of the Vietnamese authorities.
They were extremely tiny — each Asiatic black bear cub weighed just under 2 pounds! — and very young. They never should have been separated from their mom.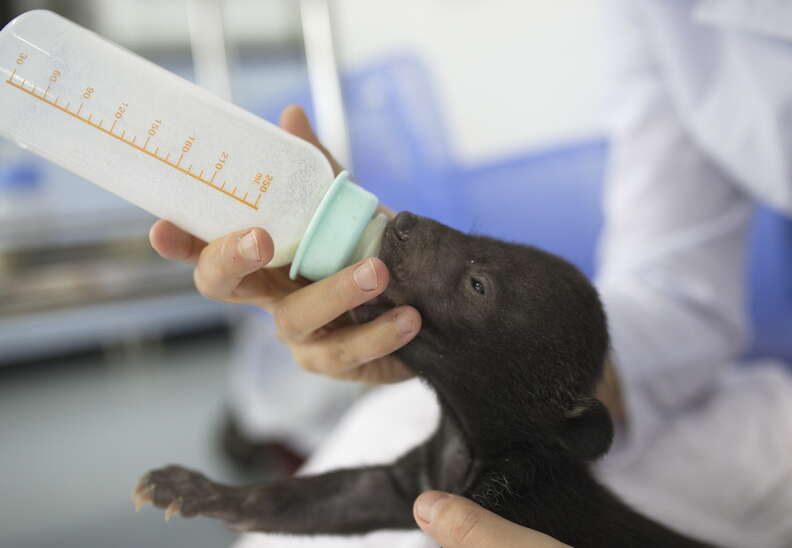 "There is no trace of the mother and the origin of the two cubs has not yet been determined," Four Paws wrote. "However, there is a high possibility that the bears were imported from Laos or came directly from bear farms in Vietnam."
Rushed to Bear Sanctuary Ninh Binh, run by Four Paws International, the cubs received urgent care. And no one was sure if they'd hang on to their little lives.
"The bears are still very young, and the situation is critical," Emily Lloyd, Four Paws Vietnam animal manager, said at the time. "We will do everything we can for their survival."
​​​​​
Both bears were very dehydrated, so the cubs were bottle-fed special milk (full of vitamins and probiotics) every three hours, around the clock.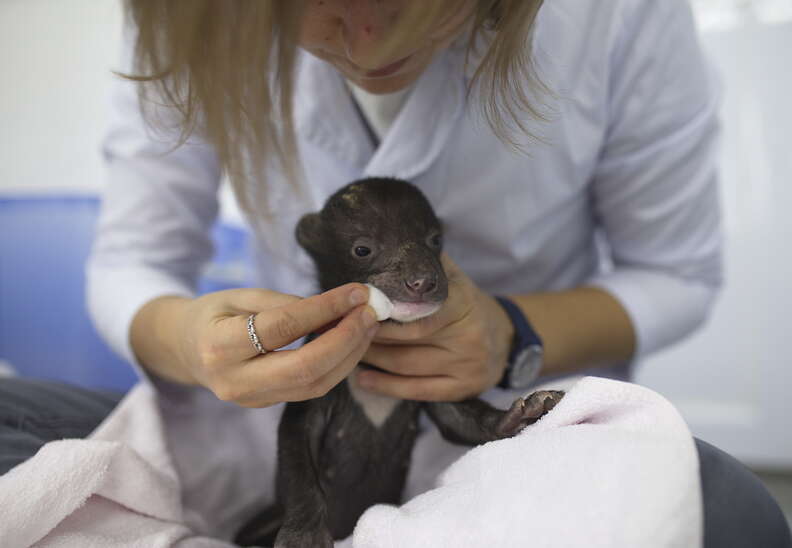 "After each feeding, the two take long naps in their soft, towel-lined and heated box in our darkened clinic," Four Paws wrote.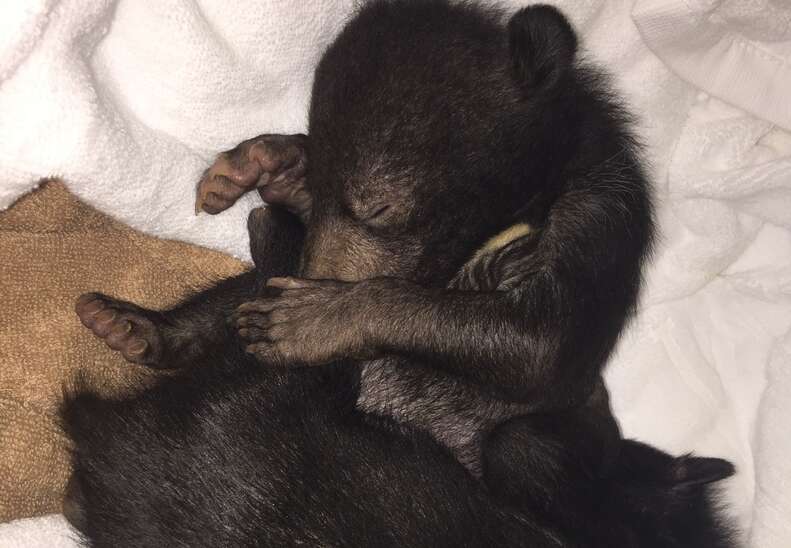 People were especially concerned about little Mi.
"We were really worried," Four Paws wrote. "Mi was having difficulty to coordinate her movements, while Tam was already able to stand normally."
But both bears surprised everyone with just how strong they were.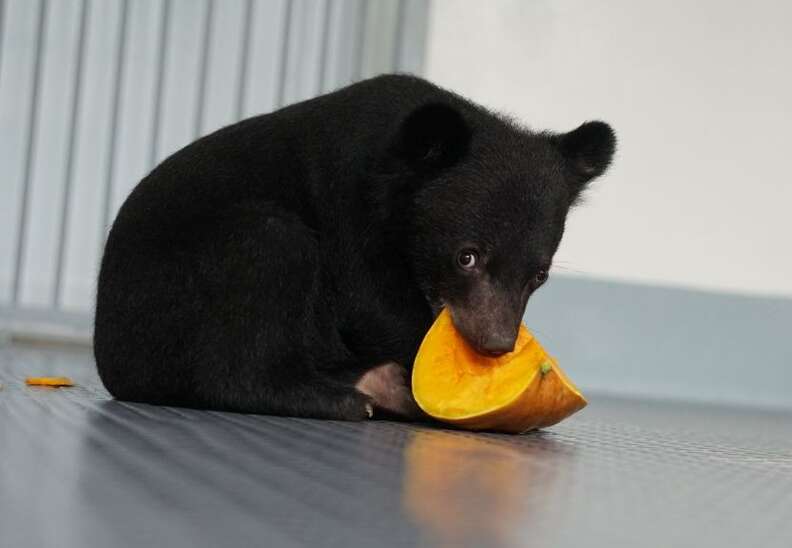 Just a few months after their rescue, Mi and Tam are the happy, clumsy and energetic individuals that all young bears should have a chance to be.
And they recently got a wonderful treat.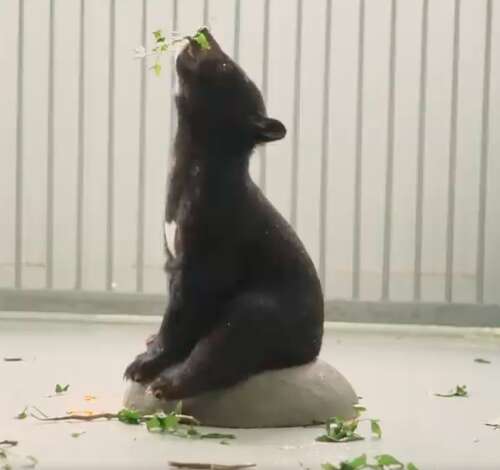 The sanctuary, which will be their forever home, surprised Mi and Tam with a playroom, where they found their very own jungle gym and a lot of tasty plants.
If footage of Mi and Tam discovering these treats is any indication, it's pretty clear they liked it — a lot.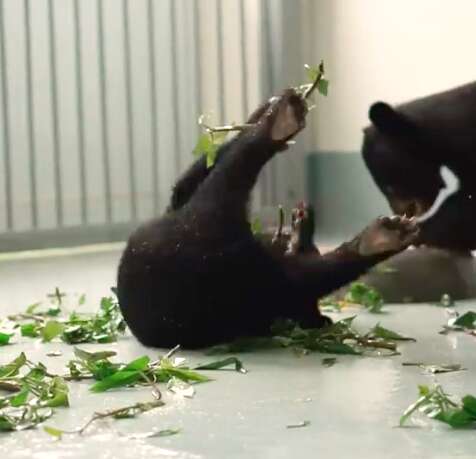 Their joy is palpable — and it's just the beginning of their long lives together at the sanctuary.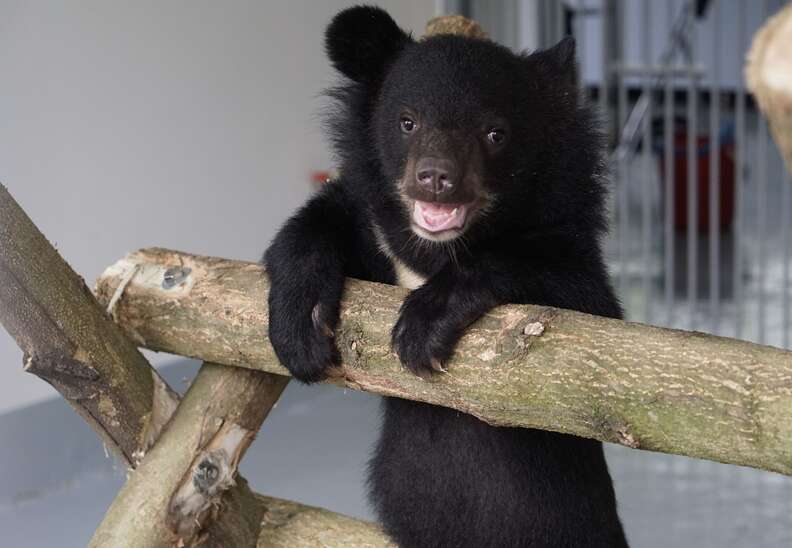 "The two have grown quite a lot," Four Paws wrote, "and growing every day."