Adorable Rescue 'Puppy' Turns Out To Be Wild Dingo
"He is a clever little dingo and really cheeky."
A woman in the small town of Wandiligong, Australia, made a very special discovery when a rare animal dropped from the sky and into her backyard.
Jayne Guiney assumed the little animal was a lost puppy or fox cub when she first spotted him.
"l woke up and went outside and heard a whimpering behind the house, l looked up to the back of the house and saw a small animal right on the edge of my three-meter cliff," Guiney told The Dodo. "l made a grab for him as he was falling and he pretty much just cuddled in my arms. l still thought he may have been a fox as his face was pointy, but he was robust like a puppy."
After letting the little animal recover over the weekend, she brought him to the local vet clinic. The vet immediately realized that this was no normal puppy and contacted the Australian Dingo Foundation, a nonprofit sanctuary promoting the conservation of dingos.
An examination revealed that the dingo, later named Wandi, was about 5 weeks old and had scratch marks on his back from the bird of prey who stole him from his family.
Wandi is still too young to understand proper dingo behavior, so the sanctuary paired him with a playmate around the same age to show him the ropes.
"He was a real little character straight away," Kevin Newman, a volunteer with the Australian Dingo Foundation, told The Dodo. "He was very friendly with people and would sink his sharp little teeth into your arm no matter who you were."
Dingoes are the Australian equivalent of Africa's lion, explained Newman, a top-order predator different from wild or domestic dogs. "They don't bark, only howl to communicate and have an annual breeding season," Newman said. "Cubs are only born in winter. They've never gone through the domestication process either."
A genetic test recently revealed that wild-born Wandi is 100 percent Australian alpine dingo — wonderful news for those working to conserve the species. Unfortunately, the alpine dingo is endangered and at risk of disappearing altogether.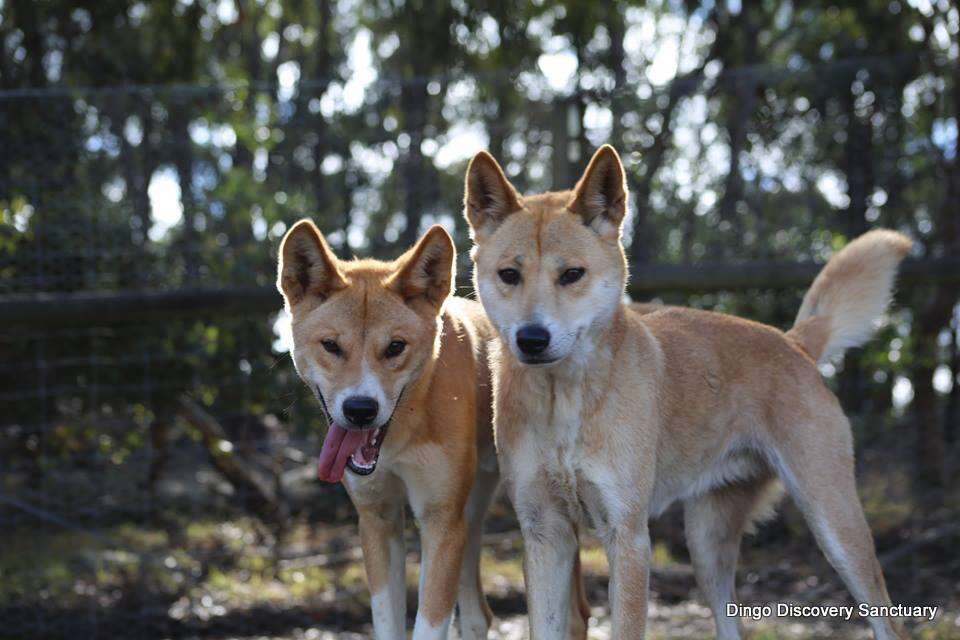 "Many Australians see them as a threat to agriculture, even though they don't really like sheep as they can't process fat, and they are definitely too small to take on cattle," Newman said. "In many areas of Australia dingoes are deemed 'wild dogs' and trapping and baiting programs are put in place to try and destroy them, even though they play a very important role in our ecosystem."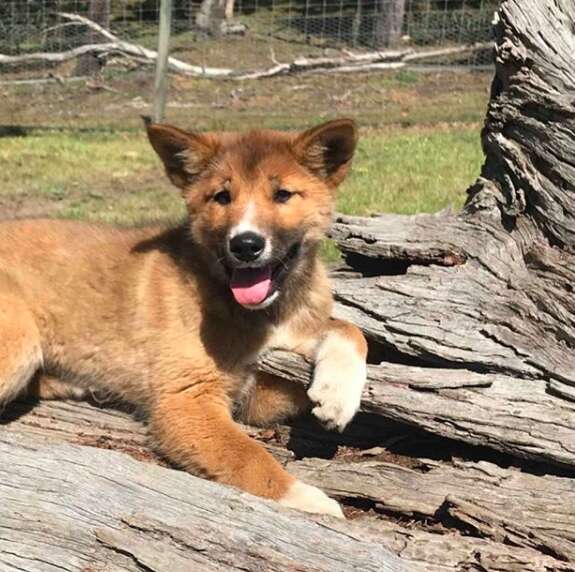 Wandi will one day become part of the foundation's breeding program, but for now, he's enjoying being a cub.
"He's full of life and really enjoying himself at the sanctuary," Newman said. "He's growing every day and loving meeting new people and dingoes."
"He is a clever little dingo and really cheeky," Newman added. "We just love him so much!"